Gold Rebounds After Some Profit Taking!
The dollar remains in control, and It just doesn't seem right!
The U.S. Data Cupboard is chock-full-o-data this week!
Good Day… And a Marvelous Monday to you! What a good weekend for me, weather-wise, and so on… The Cardinals found some home cooking to their liking at the hands of the Pirates, we celebrated Delaney Grace's 12-th birthday, and I tried a new, to me, BBQ restaurant last night that was pretty good… (I judge all BBQ Against my own, which I've been told is pretty darn good!) And that brings me to the time of year, when we attempt to get friends and family together for one last Shin-dig for the Summer, with the Annual Butler Labor Day BBQ & Pool Party… The Evites were sent out, and we've already had some "yeses" … Crowded House greets me this morning with their song: Don't Dream It's Over… My good friend Rick will be excited to hear that one!
Well… When we last talked last Thursday, Gold was in the driver's seat, and not the one by Sniff-n-the-tears! The shiny metal was driving past the mike markets like they weren't even there! Gold made it to $1,510, and has seen either some profit taking or engineered paper selling bu through Friday, but Gold is back above $1,500 this morning, after ending the week below the figure… Physical demand for Gold is really strong right now, folks, and that has the paper short trades not having the whack-effect that they used to have… Central Banks around the world, sans the U.S., are buying as much physical Gold they can get their hands on each month, and like I've always said…. "follow the money"… And right now the money is going to Gold (& Silver)….
The dollar, with no help from the President, is still in control and keeping the currencies at arm's length. The euro had fought back to the 1.12 handle, but has slipped back below the figure this morning… Anyway, we would need so see something a bit stronger, than a blip above 1.12, eh? You know, the world of currencies is a fragile thing these days… Countries are cutting rates to zero and lower, in attempt to get their exports competitive… Germany posted an awful Trade number last week, and of course all I head from the region were cries that the euro was too strong… Hogwash I say! I've proven to you previously that the euro is very much undervalued VS the dollar on a Purchasing Power Parity (PPP) basis… And the Big Mac Index agrees! But as long as the European Central Bank (ECB) plays games with negative deposit rates, I don't see how things can change for the euro…
Last week I told you that the Reserve Bank of New Zealand (RBNZ) cut rates 50 Basis Points, and are 180 degrees away from where they forecast they would be now when the forecast was made a couple of years ago… The RBNZ was hinting about rate hikes in 2018, and then 2018 came and went, with no rate hikes… And kiwi has suffered because of that, and the fact that now instead of hiking rates the RBNZ cut them and cut them deep… Cat Stevens wrote: The first cut is the deepest… And Rod Stewart and Cheryl Crow, both sang it…
The only currency on the rally tracks VS the dollar is the Japanese yen, and that alone should tell you just how strange the currencies are these days... The Russian ruble is stable, and that's saying something given all the rot on the vine in Europe and Asia... And the Canadian dollar / loonie remains above 75-cents, which is very good considering the drop in the price of Oil, and the goings on in Canada, which aren't the kinds of things that would generate a strong currency...
On the recession outlook front, here in the U.S. … I read this last week and about had a cow… 42,937 jobs were lost to bankruptcy in the first seven months of 2019, up 40% on the same period last year and 20% higher than all bankruptcy-related job losses last year.
"It is the highest seven-month total since 2009 when 50,258 cuts due to bankruptcy were announced… Dare we stir up the ghosts of recessions past! This has got to be on someone's mind, right? Someone that makes decisions here in the U.S., right? Or am I barking up the wrong tree?
I was treated this past weekend with a special report from long time friend, John Mauldin. In the report he allowed Professor Lawrence Kotlikoff, of whom I'm quoted for years, to give his take on caused the Great Recession, and what's still here among us to cause another one…
The great professor talked about Bank leverage… And how that was the main reason for the Great Recession… And that all that still remains in the banks… He talked about how the spread of not so true news about an entities' ability to obtain loans, really was the downfall for the likes of Bear Stearns and Lehman Bros… Well, it opened my eye a little not that I this was new info for me, but that the great professor was able to get it out there for the millions of Mauldin readers…
According to Professor Kotlikoff, it wasn't the subprime problems that caused the G.R. and it wasn't the housing bubble, nor was it the ratings agencies not doing their due diligence. And it wasn't the derivatives… It was simply the bad leverage that companies had gotten themselves into and then bad info hitting the streets… And all those dark clouds still are hovering over the U.S. economy… So, we've got that going for us, eh?
And yet the dollar continues to be stronger than other currencies… China sure hasn't helped the currencies that represent Global Growth, or the Asian countries, with their devaluation of the renminbi last week… It's got to be very difficult as a currency trader to say… "I think I'll buy some currencies and sell dollars today" with that kind of stuff (a devaluation) going on… I'm just saying…
I don't know if you've been checking the 10-year's yield rate in the currency roundup each day, but if you haven't The 10-year's yield has dropped below 1.70%... How many of you recall me saying, not that long ago, that I fully expected the 10-year to revisit the 1.38% low level it hit a few years ago… Well, I'm standing by that comment and won't be persuaded to change my mind one iota! The Bond guys "know"…. I'm just saying….
The U.S. Data Cupboard is really loaded for bear, but it won't begin to unload data prints, that matter, until Wednesday, when we get Retail Sales, Industrial Production, Capacity Utilization, and Productivity… Oh, we'll see the Federal Budget, and the stupid CPI (consumer inflation ) print before Wednesday, but those 4 I mentioned above are the cat's meow of data prints that really matter… And by Thursday morning, we should have a better idea of when the recession train is going to be going full steam ahead…
To recap… Gold takes a pause for the cause, and the dollar is still in control of the currencies. The recession thought is really on Chuck's mind this morning, and he even has Professor Lawrence Kotlikoff to talk about it… The 10-year's yield is falling like a rock these days… Chuck still believes that it revisit the 1.38% low level it hit a few years ago…
For What it's Worth… Well, how many of you, remember 1985? I'm sure most of you do… But do you recall, the most famous reindeer of all? No wait! I mean do you recall that 1985 was the year of the Plaza Accord? Where finance ministers from around the world met at the Plaza hotel in NYC, to iron our an agreement to weaken the dollar, because it had gotten too strong, and the U.S. debts were beginning to pile too high? Imagine that… These guys thought the U.S. Debt was too high back in 1985? They would be rolling over in their graves today, eh? Well, the reason I bring this up (1985) is that the folks at MarketWatch ran an article the other day written from a guy who believes that a Back to the Future visit to 1985 would be the best thing for the Trade Wars.
Or, here's your snippet: "The fear that a deepening trade war could wreck the global economy has analysts and economists once again pining for the mid-1980s, when the U.S. and the world's other major economic powers struck a deal, known as the Plaza Accord, to weaken the dollar.
An end to the present turmoil surrounding U.S.-China trade tensions "may require no less than a global grand bargain," wrote Thierry Wizman, economist at Macquarie Group, in a Wednesday note. The best such grand bargain would see President Trump "ditching the protectionist mind-set" versus China, he said. In return, China, the European Union and Japan would agree to a depreciation of the U.S. dollar which on a trade-weighted basis stands near a three-year high.
The weakness of other currencies — particularly the euro EURUSD, +0.3847% and the Chinese yuan USDCNY, +0.2441% — have angered
Trump, who has made such complaints part of the basis of his repeated criticism of the Federal Reserve. Trump contends the Fed should be moving to loosen monetary policy more quickly.
Trump tweeted on Thursday that he wasn't "thrilled" with the strength of the U.S. dollar, taking yet another shot at the Fed.
Opinion: Trump's war on the Fed could shatter the stock market
The U.S. dollar's strength and Trump's complaints have led traders and economists to contemplate the prospect of direct intervention in the currency markets by the U.S. to weaken the dollar, even though White House economic adviser Larry Kudlow last month said the administration had ruled out that option. Economists and currency watchers also hold doubts that a unilateral effort would prove effective, particularly against a global economic backdrop in which other major central banks are moving to loosen monetary policy in the face of subdued inflation pressures and growing worries over economic growth."
Chuck Again… I don't know why I hadn't thought of that idea, for I'm a student of the history of the dollar, and know that the Plaza Accord sent the dollar into a weak trend that lasted 10 years! And it sure did help things… I'm just saying!
Currencies today 8/12/19 American Style: A$.6754, kiwi .6453, C$ .7554, euro 1.1190, sterling 1.2085, Swiss $.9727, European Style: rand 15.3999, krone 8.9396, SEK 9.5940, forint 290.23, zloty 3.8673, koruna 23.0872, RUB 65.22, yen 105.12, sing 1.3866, HKD 7.8450, INR 71.27, China 7.0614, peso 19.68, BRL 3.9409, Dollar Index 97.53, Oil $53.94, 10-year 1.68%, Silver $17.01, Platinum $860.58, Palladium $1,430.72, and Gold... $1,507.24
That's it for today... After quite a few days of pleasant weather for July here in the area, we are expected to be under a heat advisory today... so, sorry, I brought that back from S. Florida with me! HA! Braden was here on Saturday between soccer games. He looked so darn cute in his soccer uniform! I can't believe that my darling granddaughter, Delaney Grace is 12, and that she's going to start Middle School this year! She's just so small! And kids can be so mean... I wish her the best this year... as it will be a tough one for her... The Moody Blues take us to the finish line today with their song: The Story In Your Eyes... A different song for the Moody Blues, as this one is a real rocker! I hope you have a Marvelous Monday, and will Be Good To Yourself!
Analysis feed
---
Latest Forex Analysis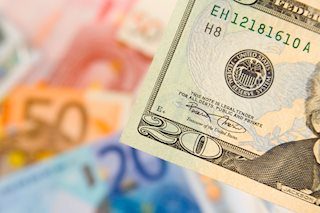 EUR/USD is trading below 1.11 after US Non-Farm Payrolls beat expectations with 266K and mixed wage growth. Earlier, weak German data weighed on the euro. Updates on trade are awaited.
EUR/USD News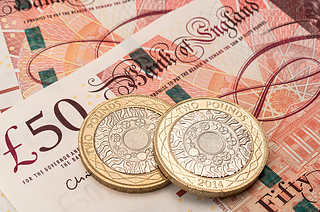 GBP/USD is trading below 1.3150 but off the post-NFP lows. The US gained more jobs than expected. The Conservatives remain in the lead ahead of the debate between PM Johnson and Labour leader Corbyn.
GBP/USD News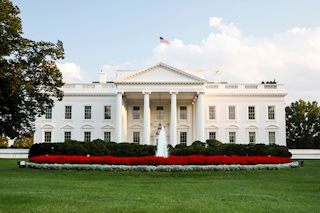 Recent US economic indicators have been downbeat, but they include silver linings and are backed by robust consumption. Valeria Bednarik, Joseph Trevisani, and Yohay Elam...
Read more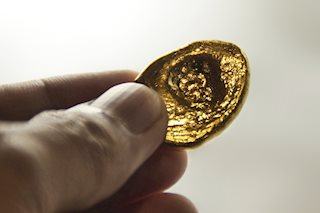 Gold faded an intraday bullish spike to the $1480 area and tumbled to fresh multi-day lows, around the $1465 region in reaction to upbeat US monthly jobs report.
Gold News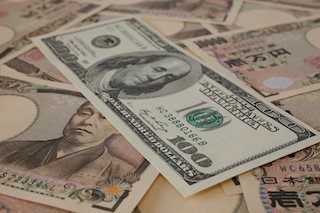 Japanese data missed the market's expectations, triggering fresh concerns about the economy. Focus on US employment figures, market players anticipate dismal numbers. USD/JPY is technically bearish could break below the 108.00 level.
USD/JPY News
---