Gold prices selloff, as the US GDP growth exceeds expectations [Video]
Gold prices selloff, as the U.S. GDP growth exceeds expectations
Gold prices fell to a 2-week low on Thursday, as investors chose to move away from the safe haven asset in the aftermath of yesterday's FOMC meeting.
Wednesday's Fed decision was followed by data today which showed that GDP in the United States had grown by more than expected.
Figures from the Commerce Department showed that Q4 GDP rose by 6.9%, versus expectations for a 5.5% increase.
Many believe that this was one of the reasons why Chair Powell and the Fed opted to keep rates unchanged, laying the foundation for a March hike instead.
XAUUSD fell to an intraday low of $1,791 on the news.
NASDAQ, S&P 500 lower, despite strong Tesla earnings
U.S. indices were lower in today's session, as shares in Tesla fell, despite the company reporting strong Q4 earnings.
The company founded by Elon Musk, held its quarterly earnings call after Wednesday's closing bell, with both earning and revenue exceeding forecasts.
Tesla reported earnings of $2.54 per share, which came on revenue of $17.72 billion for the quarter.
Wednesday's results were better than the expected earnings of $2.25 per share, and revenue growth of $16.88 billion.
$TSLA was down over 8% as of writing, with the NASDAQ and S&P 500 both trading in the red.
Trading any financial instrument on margin involves considerable risk. Therefore, before deciding to participate in margin trading, you should carefully consider your investment objectives, level of experience and risk appetite. Most importantly, do not invest money you cannot afford to lose. Consulting with your investment counselor, attorney or accountant as to the appropriateness of an investment in margin trading is recommended. This electronic mail message is intended only for the person or entity named in the addressee field. This message contains information that is privileged and confidential. If you are not the addressee thereof or the person responsible for its delivery, please notify us immediately by telephone and permanently delete all copies of this message. Any dissemination or copying of this message by anyone other than the addressee is strictly prohibited.
---
Follow us on Telegram
Stay updated of all the news
Recommended Content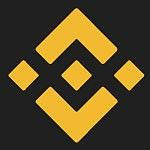 BinanceUS, the American arm of Binance.com, has indicated plans to suspend USD deposits, noting that its banking partners would do the same for withdrawal beginning June 13. According to the notice, the move is attributed to aggressive and intimidating tactics employed by the United States Securities and Exchange Commission (SEC).
Read more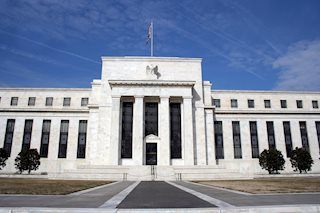 Jobless claims spiked last week in what could be the start of another trend higher after stabilizing over the last few months. Claims had been expected to rise much earlier than this but for one reason or another, they've stayed remarkably steady. It's also worth noting that this is only one release so unless it's backed up by more of the same, we can't read much into it.
Read more
---