Gold prices fall to 1-month low, S&P 500 down despite increased retail sales [Video]
Gold prices were also trading lower in today's session, as investors reacted to the Retail sales figures, plus the weekly initial jobless claims report.
In relation to the jobless claims data, it was shown that 332,000 Americans had applied for state unemployment benefits during the week that ended September 11th.
Markets had expected the number of applications to come in roughly around 320,000 this week, after falling to a pre-pandemic low during last week's report.
XAUUSD fell to an intraday low of $1,745 on Thursday, which is the lowest the metal has traded at since August 12th.
Despite today's fall, which saw prices drop by as much as $41, amny believe that there could be further selloffs in store for the metal.
S&P 500 down despite increased retail sales
After rebounding in yesterday's session, the benchmark S&P 500 dropped on Thursday despite U.S. Retail sales increasing last month.
Figures from the Commerce Department showed that sales were up by 0.7% in August, after it was expected that they would decline by 0.8%.
This comes as a welcomed boost to the U.S. economy, after data on Wednesday showed that manufacturing output had fallen, with inflation continuing to rise.
Retail Sales currently account for two thirds of the Gross Domestic Product in the United States, and come a day before the Michigan Consumer Sentiment index is released.
Despite the better than expected result, the NASDAQ and S&P 500 were lower as of writing.
Trading any financial instrument on margin involves considerable risk. Therefore, before deciding to participate in margin trading, you should carefully consider your investment objectives, level of experience and risk appetite. Most importantly, do not invest money you cannot afford to lose. Consulting with your investment counselor, attorney or accountant as to the appropriateness of an investment in margin trading is recommended. This electronic mail message is intended only for the person or entity named in the addressee field. This message contains information that is privileged and confidential. If you are not the addressee thereof or the person responsible for its delivery, please notify us immediately by telephone and permanently delete all copies of this message. Any dissemination or copying of this message by anyone other than the addressee is strictly prohibited.
Feed news
---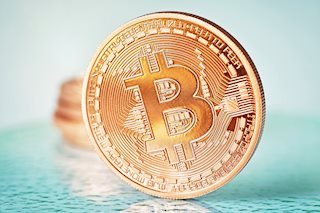 Bitcoin price is due for a retracement as MRI flashes a sell signal on the daily chart. Ethereum price continues to consolidate under the $3,938 resistance level. Ripple price slides below the $1.09 support level as the crypto markets prepare for a minor correction.
Read more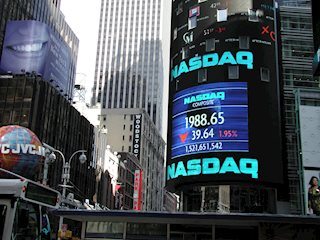 Tesla breaks higher again on Monday as we had called. TSLA to release earnings after the close on Wednesday. Is it time to sell Tesla stock now before earnings?
Read more
---