FX next week: Targets, EUR, DXY, GBP, JPY, AUD
Many long term targets were posted since December and this list probably doesn't cover all trades but here's a few from last month or so posts. The favorite trade was GBP/JPY at target 159.21 and 159.27 as lows yesterday achieved 159.19 from February highs at 165.00's and March 164.00's. Profit total was +600 and +500 pips depending on entry.
My modus operandi is to achieve perfect targets on every trade, daily, weekly and long term. Total profit this week is +2000's pips.
On a known long term target written in mathematical stone, entry is anywhere as it doesn't matter. The trade options are take the trades at the highs until target completion or trade down to targets in multiple trades. Trade from the highs allows traders to enter, set the platform target and walk away to enjoy life as intended.
For interested, btwomey.com has gazillions of long term target trades over many years to include EM's.
CAD/JPY 95.00's target complete from 100.00's, +500 ish pips.
USD/CAD 1.3600's target complete from 1.3800's, +200 pips.
EUR/AUD 1.5800 target complete from 1.6200's, +400 pips
EUR/NZD 1.7000's and 1.6900's target complete, highs 1.7300's, +300 ish pips.
GBP/AUD Target 1.7900's, not complete, lows 1.8111 from 1.8300's, running +200 pips
GBP/NZD 1.9300's target, not complete, lows 1.9400's from 1.9600, running +200 pips
USD/JPY target 122.00 on break 125.00's, lows 132.20, highs 137.00's.
EUR/JPY forget the target.
SPX this week as written, lows 3810, lows yesterday 3808.
Next week
DXY traded to 103.00 lows and remained at the oversold bottoms. Next week high breaks are 104.00's to target 105.00's. DXY is building averages above the current price to inform DXY is heading lower. The break at 102.90's ensures DXY trades back to 100.00's.
EUR/USD broke the lows this week at 1.0606 and is heading to 1.0700's again for next week. Long term target remains 1.1042 on a break of the driver averages at 1.0900's.
GBP/USD must trade higher to minimum 1.2157 and target at 1.2700's on a break at 1.2500's. Oversold GBP/USD contains a long way to travel higher.
EUR/AUD final target is located at 1.5771 and 1.5705. Many averages support EUR/AUD at 1.5600's starting at 1.5689, 1.5633 and 1.5631. The 1.5600 averages must break to target 1.5400's. Any price above 1.5823 is good to go for shorts.
GBP/JPY tops and big breaks are located at 162.26 and 162.39. GBP/JPY supports at 156.00's remain.
JPY cross pairs begin next week deeply oversold as GBP/JPY, EUR/JPY, AUD/JPY and CAD/JPY. Best trades are GBP/JPY, EUR/JPY and AUD/JPY.
EUR/JPY tops are located at 141.49 and 142.90 to target 143.00's and 144.00's again.
USD/JPY is in the exact same position from the BOJ 700 pip drop months ago. USD/JPY's top is located at 133.39 and a massive line at 135.33. Bottom at 125.00's remains the same as reported many months ago. We're looking at a Friday close at 133.42 for shorts next week.
AUD/USD Long term target remain 0.7083 as the first hurdle must clear above at 0.6736 then 0.6831, 0.6922, and 0.6952.
GBP/AUD traded 200 pips to EUR/AUD at 400. GBP/AUD target at 1.7900's dead stopped at 1.8100's. Speculation is an average line must exist at 1.8000's and 1.7900's.
Verified as well is EUR/AUD is the better trade than GBP/AUD.
EUR/NZD traded 500 pips this week to GBP/NZD 200. EUR/NZD's big line for longs and shorts for next week is found at 1.7032. GBP/NZD trades deeply overbought at 1.9500;s and mid point from this week's 1.9600 to 1.9400's. GBP/NZD turned into a horrible currency pair.
EUR/CAD and GBP/CAD shorts for next week. GBP/CAD trades currently 1.6596 and opened last week at 1.6627. Both EUR/CAD and GBP/CAD are highly neutral currency pairs and not intended to travel far.
On the CHF side, AUD/CHF and NZD/CHF trades deeply oversold and fairly neutral to EUR/CHF, GBP/CHF and CAD/CHF. Best trades next week are AUD/CHF and NZD/CHF.
Trading currencies and other financial instruments carries a degree of loss and possible loss of entire investments. Please managed your own risks, stop loss, and margins requirements.
---
Follow us on Telegram
Stay updated of all the news
Recommended Content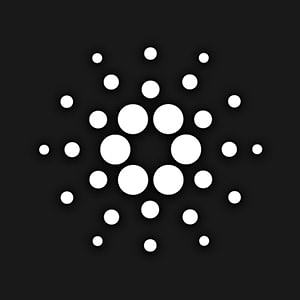 Cardano price has had a disappointing run these last two weeks when compared to other major altcoins.
Read more

We've seen another positive day for European markets with the FTSE100 pushing up to its highest levels in 2 weeks, although it remains well short of reversing its March losses, unlike the DAX which has reversed nearly all its post 9th March decline.
Read more
---