FTSE 100 boosted by rise in house prices, Private payrolls higher days before key NFP report [Video]
FTSE 100 boosted by rise in UK house prices
In the United Kingdom, the FTSE 100 was marginally higher, as it was reported that house prices rose last month.
Data from mortgage lender Nationwide showed that prices increased by 0.9% last month, in comparison to 0.7% in October.
London's FTSE 100 closed 1.55% higher on the data, as the final reading was 0.4% higher than markets expectation for a 0.5% monthly increase.
GBPUSD also rebounded, as it moved away from its 2021 low of 1.3194, which it recorded in Tuesday's session.
It is also expected that the Bank of England will raise rates in upcoming months, as a means of combating rising consumer prices.
Private payrolls higher, days before key NFP report
Days before the release of November's Non-farm payrolls report, it was reported that private payrolls had unexpectedly surpassed market expectations.
Figures released by the ADP on Wednesday, showed that payrolls increased by 534,000 last month, which is above forecasts for a 506,000 increase.
In a statement released following the report, the ADP stated that, "It's too early to tell if the Omicron variant could potentially slow the jobs recovery in coming months".
Markets now await Friday's NFP report, where it is expected that 550,000 jobs would be added to the U.S. economy.
Many expect that a strong NFP report will give the Federal Reserve further validation in commencing the tapering of its QE program.
Trading any financial instrument on margin involves considerable risk. Therefore, before deciding to participate in margin trading, you should carefully consider your investment objectives, level of experience and risk appetite. Most importantly, do not invest money you cannot afford to lose. Consulting with your investment counselor, attorney or accountant as to the appropriateness of an investment in margin trading is recommended. This electronic mail message is intended only for the person or entity named in the addressee field. This message contains information that is privileged and confidential. If you are not the addressee thereof or the person responsible for its delivery, please notify us immediately by telephone and permanently delete all copies of this message. Any dissemination or copying of this message by anyone other than the addressee is strictly prohibited.
Feed news
---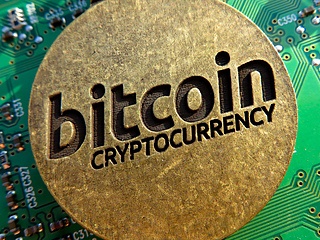 Bitcoin has experienced some significant losses over the past few weeks, with a more dramatic drop occurring this week after the Fed's decision was announced. As losses have extended and BTC has entered into the $30,000 zone, concerns regarding Bitcoin being in a bear market have increased.
Read more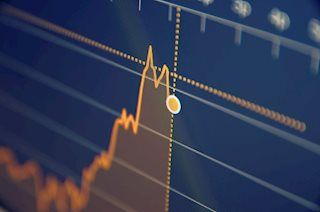 With the Nasdaq closing at its lowest level in seven months yesterday, the Apple share price has also found itself on the end of the recent weakness in tech shares, down over 12% from its record highs in early January.
Read more
---