Freight Shipments Sinking Globally, US Joins the Parade: Global Recession Starts
The economic outlook based on freight shipments is growing dim.Global expansion has peaked.
Please consider the Economic Outlook from Freight's Perspective.
Cass' Growing Concerns
When the December 2018 Cass Shipments Index was negative for the first time in 24 months, we dismissed the decline as reflective of a tough comparison. When January 2019 was also negative, we again made rationalizations. Then February was down -2.1% and we said, "While we are still not ready to turn completely negative in our outlook, we do think it is prudent to become more alert to each additional incoming data point on freight flow volume, and are more cautious today than we have been since we began predicting the recovery of the U.S. industrial economy and the rebirth of the U.S. consumer economy in the third quarter of 2016."
When March was down -1.0%, we warned that we were preparing to 'change tack' in our economic outlook.
With April down -3.2%, we see material and growing downside risk to the economic outlook. We acknowledge that: all of these still relatively small negative percentages are against extremely tough comparisons; the two-year stacked increase was 6.6% for April; and the Cass Shipments Index has gone negative before without being followed by a negative GDP. We also submit that at a minimum, business expansion plans should be moderated or have contingency plans for economic contraction included.
The initial Q1 '19 GDP report of 3.2% suggests the economy is growing faster than is reflected in the Cass Shipments Index. Our devolvement of GDP explains why the apparent disconnect is not as significant as it first appears.
The weakness in spot market pricing for many transportation services, especially trucking, is consistent with the negative Cass Shipments Index and, along with airfreight and railroad volume data, heightens our concerns about the economy and the risk of ongoing trade policy disputes.
European Airfreight vs Eurozone PMI
European airfreight volumes were negative since March 2018, but only by a small singledigit margins (-1% to -3%), until November 2018. Unfortunately, since then, volumes have started to further deteriorate. Our European Airfreight Index was down -6.8% in February and -1.5% in March.
Asia Pacific Airfreight
Asian airfreight volumes were essentially flat from June to October 2018, but have since deteriorated at an accelerating pace (November -3.5%, December -6.1%, January – 5.4%, February -13.3%, March -3.3%). If the overall volume wasn't distressing enough, the volumes of the three largest airports (Hong Kong, Shanghai, and Incheon) are experiencing the highest rates of contraction.

Even more alarming, the inbound volumes for Shanghai have plummeted. This concerns us since it is the inbound shipment of high value/low density parts and pieces that are assembled into the high-value tech devices that are shipped to the rest of the world. Hence, in markets such as Shanghai, the inbound volumes predict the outbound volumes and the strength of the high-tech manufacturing economy.
Shanghai Airfreight
The data underlying economic history is clear: the more unrestricted and robust global trade is, the more prosperous the global population becomes. Open markets of free trade are the greatest method to efficiently allocate resources and ensure that the best quality goods made by the most efficient producers are available to everyone. Unrestricted global trade lifts hundreds of millions, even billions, of the world's population out of poverty. 'Protectionism,' like so many government regulations and programs, frequently produces results that are the exact opposite of the intended outcome.

Whether it is a result of contagion or trade disputes, there is growing evidence from freight flows that the economy is materially slowing. Our confidence in this outlook is emboldened by the knowledge that since the end of World War II (the period for which we have reliable data) there has never been an economic contraction without there first being a contraction in freight flows. Conversely, during the same period, there has never been an economic expansion without there first being an expansion in freight flows.
Welcome Views on Free Trade
It is extremely refreshing to see an article discussing free trade that gets a 100% Mish approval.
To the excellent Cass synopsis, it's important to add that when free trade stops, wars frequently start. Moreover, the result is never any good whether wars start or not.
The Great Depression is the classic example of the collapse in trade.
Although the Smoot-Hawley Tariff Act did not cause the "Great Depression" it did help turn a depression into the "Great Depression".
Prior to the Great Depression, the term recession did not exist. Thus, when you hear talk of the Fed saving the day preventing another depression, it's total nonsense.
All the recessions following the Great Depression would have been labeled depressions before 1929.
Global Recession
There is no official definition of a "global recession". Some define the term as under 2% growth. Others say under 3.0%. I am willing to split the difference.
The US recession may not have started yet, but a global recession (under 2.5% growth), likely has.
This material is based upon information that Sitka Pacific Capital Management considers reliable and endeavors to keep current, Sitka Pacific Capital Management does not assure that this material is accurate, current or complete, and it should not be relied upon as such.
Feed news
---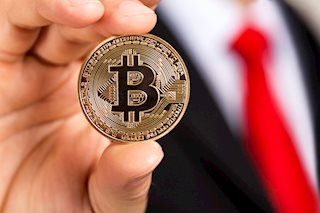 BTC streaks towards imposing resistance between $41,581/$44,622. ETH rebounds from symmetrical triangle's lower trend line. XRP has notably decoupled from BTC, no meaningful direction since the June 8 low.
Read more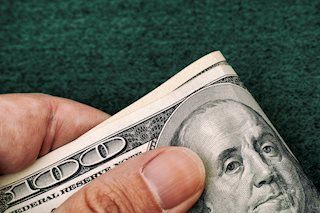 The Dollar's initial weaker reaction to Thursday's May inflation report, (it continued to rise to 5% annually from the 4.2% seen in April and the CORE reading at 3.8% was close to a 30-year high), which sent the USDIndex to test the week's low zone at 89.90, was short – lived
Read more
---