Fed hikes rates as bank worries spread globally
As interest rates show signs of peaking, the gold prices are nearing new all-time highs.
The gold market hit the $2,000 level this week and showed resilience following the Federal Reserve's quarter point rate hike announcement.
Bulls are expecting gold's momentum to carry forward to new record highs above $2,100 an ounce. Last spring, gold's rally failed just below that level. And short sellers in the futures market are eyeing an opportunity to knock gold prices back down at resistance levels.
It may take multiple attempts, but if gold can break out of its three- year trading range decisively to the upside, the market will enter uncharted territory. With no overhead resistance left to defend, bears may be forced to capitulate. A short squeeze could potentially catapult prices much, much higher.
Turning to the silver market, it has been underperforming gold in recent weeks but silver has risen over 50 cents this week to $23.50 per ounce.
Metals investors continue to await the end of the Federal Reserve's rate hiking campaign. This week Fed chairman Jerome Powell signaled there would likely be one more hike to come.
But looking out a year ahead, the bond market is pricing in a significant likelihood of rate cuts. Longer-term interest rates peaked five months ago.
We've suggested throughout the Fed's rate hiking campaign that it would be a mistake to wait for central bankers to announce they are done hiking before moving into precious metals. And even though the Fed funds rate has surged over the past from effectively zero to its current range of 4.75% to 5%, gold is on the verge of hitting new all- time highs just as short-term rates hit new cyclical highs.
Selling or reducing a core position in physical precious metals carries its own risks. As we've seen recently, financial shocks such as bank runs can happen at any time.
Some members of Congress are calling on the FDIC to guarantee all bank deposits, even those that fall outside the scope of insurance.
They cite the unfairness of extending emergency guarantees on a selective basis to large banks deemed to pose a systemic risk to the financial system.
The government's latest round of big bank bailouts threatens the survival of smaller, regional banks who lack the political clout to obtain preferential guarantees.
But an unlimited, universal guarantee of all bank deposits would threaten to bring about the complete nationalization of the banking system under the Federal Reserve. Some Fed watchers fear the central bank's FedNow instant payments system, which is slated to be rolled out in July, will pave the way for Fed bank accounts and FedCoin – the nickname for the central bank digital currency that has been in ongoing development.
While Congress has yet to authorize the creation of a central bank digital currency, or CBDC, some states are already preparing laws to nullify any federal digital currency mandate.
Last month, an Oklahoma House committee unanimously passed a bill to require businesses and government agencies in the state to accept payment in physical cash. The bill would specifically protect Oklahomans from being forced to use digital dollars.
And this week Florida governor Ron DeSantis urged state lawmakers to pass a bill that would ensure Floridians don't have to use any central bank digital currency in transactions conducted within the Sunshine state. DeSantis warns that a CBDC would enable the Biden administration to keep tabs on citizens' transactions and potentially revoke the ability of individuals or businesses to engage in commerce.
Under a centrally controlled digital currency, entire categories of transactions could potentially be banned, as could individual users of the currency.
Meanwhile, it would be much easier for Congress to spend any sums of money it doesn't have, and for monetary authorities to inflate the supply of currency units demanded by the government, if they no longer had to go through the bond market.
While any attempt that forces Americans to accept digital wallets or accounts at the Federal Reserve would likely be met with resistance, a deeper crisis in the U.S. banking system could trigger the sort of emergency rationale needed to impose a central bank digital currency.
Holders of physical precious metals need not worry about whether the government will step in to guarantee them or try to replace them with digital IOUs. Gold and silver have intrinsic value. They require no official promises in order to retain their value and cannot be cancelled, transferred, or lost digitally.
Money Metals Exchange and its staff do not act as personal investment advisors for any specific individual. Nor do we advocate the purchase or sale of any regulated security listed on any exchange for any specific individual. Readers and customers should be aware that, although our track record is excellent, investment markets have inherent risks and there can be no guarantee of future profits. Likewise, our past performance does not assure the same future. You are responsible for your investment decisions, and they should be made in consultation with your own advisors. By purchasing through Money Metals, you understand our company not responsible for any losses caused by your investment decisions, nor do we have any claim to any market gains you may enjoy. This Website is provided "as is," and Money Metals disclaims all warranties (express or implied) and any and all responsibility or liability for the accuracy, legality, reliability, or availability of any content on the Website.
---
Follow us on Telegram
Stay updated of all the news
Recommended Content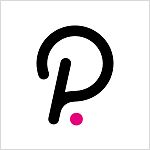 Polkadot price, in nearly two years, has shed 92.91% from its all-time high of $55.09. The massive downswing in DOT has pushed it down to levels that were last seen in October 2020. Hence, the chances of this altcoin forming a bottom and rallying are high.
Read more

Nike (NKE) stock has surged over 9% in Friday's premarket, climbing above $98 per share, following late Thursday's fiscal first-quarter earnings release. Nike beat pessimistic earnings expectations by more than 23% and hiked its dividend by 9%.
Read more
---