EUR/USD: Hard times for the Dollar as US banking sector spooked the Fed
The US currency just managed to limit the sharp loses it suffered in the wake of the 25 basis point increase in key interest rates, but mainly due to messages from President Jerome Powell.
The European currency was particularly favored by Fed's chairman dovish statements on the future prospects for further increases in key interest rates, which makes US bonds less attractive.
The decision was fully expected and there was no surprise and all the attention was focused on the Fed Chairman's speech after the decision, having now moved far away from the language he used a few weeks ago.
Αs shown by the latest developments with the crisis in the banking industry in the United States and the risks involved in this crisis taking on large proportions, it scared the Federal reserve bank and put the problem of inflation for the time being in the corner.
What is certain, however, is that we still cannot talk about a weak dollar, as at the levels it is , it remains at high prices, with the consequence that the margin for the rise of the European currency is still large.
In the previous attempt for the European currency to create a strong bullish Momentum in which it had approached the 1,10 level , I was quite sure that this Momentum could not be sustained for long , that is why i clearly suggested positions in favor to dollar on peaks.
Indeed the major correction that took the pair almost 500 pips lower to the 1,05 levels confirmed this strategy.
Now that the market has largely digested all levels and with the corrections in the pair as well as the strong reactions, I can't remain as confident that the US currency will again find a way to get back close to 1,05 easily.
So i will repeat my thought as I captured it two days earlier that buy on dips positions in favor to Euro gather a significant advantage, which after yesterday's developments seems to be expanding.
Nothing important is expected from today's agenda and the possibility of the US currency finding further supports is limited to the pressures that the stock markets may accept.
𝘛𝘩𝘦 𝘤𝘰𝘯𝘵𝘦𝘯𝘵 𝘱𝘳𝘰𝘷𝘪𝘥𝘦𝘥 𝘪𝘯 𝘵𝘩𝘪𝘴 𝘮𝘢𝘵𝘦𝘳𝘪𝘢𝘭 𝘢𝘯𝘥/𝘰𝘳 𝘢𝘯𝘺 𝘰𝘵𝘩𝘦𝘳 𝘮𝘢𝘵𝘦𝘳𝘪𝘢𝘭 𝘵𝘩𝘢𝘵 𝘵𝘩𝘪𝘴 𝘤𝘰𝘯𝘵𝘦𝘯𝘵 𝘪𝘴 𝘳𝘦𝘧𝘦𝘳𝘳𝘦𝘥 𝘵𝘰, 𝘸𝘩𝘦𝘵𝘩𝘦𝘳 𝘪𝘵 𝘤𝘰𝘮𝘦𝘴 𝘧𝘳𝘰𝘮 𝘢 𝘵𝘩𝘪𝘳𝘥 𝘱𝘢𝘳𝘵𝘺 𝘰𝘳 𝘯𝘰𝘵, 𝘪𝘴 𝘧𝘰𝘳 𝘪𝘯𝘧𝘰𝘳𝘮𝘢𝘵𝘪𝘰𝘯 𝘱𝘶𝘳𝘱𝘰𝘴𝘦𝘴 𝘰𝘯𝘭𝘺 𝘢𝘯𝘥 𝘴𝘩𝘢𝘭𝘭 𝘯𝘰𝘵 𝘣𝘦 𝘤𝘰𝘯𝘴𝘪𝘥𝘦𝘳𝘦𝘥 𝘢𝘴 𝘢 𝘳𝘦𝘤𝘰𝘮𝘮𝘦𝘯𝘥𝘢𝘵𝘪𝘰𝘯 𝘢𝘯𝘥/𝘰𝘳 𝘪𝘯𝘷𝘦𝘴𝘵𝘮𝘦𝘯𝘵 𝘢𝘥𝘷𝘪𝘤𝘦 𝘢𝘯𝘥/𝘰𝘳 𝘪𝘯𝘷𝘦𝘴𝘵𝘮𝘦𝘯𝘵 𝘳𝘦𝘴𝘦𝘢𝘳𝘤𝘩 𝘢𝘯𝘥/𝘰𝘳 𝘴𝘶𝘨𝘨𝘦𝘴𝘵𝘪𝘰𝘯𝘴 𝘧𝘰𝘳 𝘱𝘦𝘳𝘧𝘰𝘳𝘮𝘪𝘯𝘨 𝘢𝘯𝘺 𝘢𝘤𝘵𝘪𝘰𝘯𝘴 𝘸𝘪𝘵𝘩 𝘧𝘪𝘯𝘢𝘯𝘤𝘪𝘢𝘭 𝘱𝘳𝘰𝘥𝘶𝘤𝘵𝘴 𝘰𝘳 𝘪𝘯𝘴𝘵𝘳𝘶𝘮𝘦𝘯𝘵𝘴; 𝘰𝘳 𝘵𝘰 𝘱𝘢𝘳𝘵𝘪𝘤𝘪𝘱𝘢𝘵𝘦 𝘪𝘯 𝘢𝘯𝘺 𝘱𝘢𝘳𝘵𝘪𝘤𝘶𝘭𝘢𝘳 𝘵𝘳𝘢𝘥𝘪𝘯𝘨 𝘴𝘵𝘳𝘢𝘵𝘦𝘨𝘺. 𝘗𝘢𝘴𝘵 𝘱𝘦𝘳𝘧𝘰𝘳𝘮𝘢𝘯𝘤𝘦 𝘥𝘰𝘦𝘴 𝘯𝘰𝘵 𝘤𝘰𝘯𝘴𝘵𝘪𝘵𝘶𝘵𝘦 𝘢 𝘳𝘦𝘭𝘪𝘢𝘣𝘭𝘦 𝘪𝘯𝘥𝘪𝘤𝘢𝘵𝘰𝘳 𝘰𝘧 𝘧𝘶𝘵𝘶𝘳𝘦 𝘳𝘦𝘴𝘶𝘭𝘵𝘴.
---
Follow us on Telegram
Stay updated of all the news
Recommended Content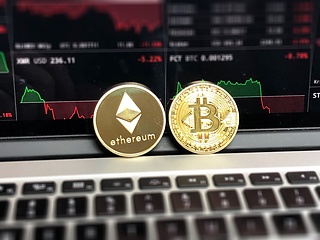 The Arbitrum community has published the draft for the AIP budget proposal, voting to commence on June 9. The proposed budget aligns with the Foundation's strategic needs to represent and service the DAO. Three elements stand out concerning the Foundation's Administrative Budget Wallet.
Read more

S&P 500 made two runs over 4,300, yet was rejected in each. Bonds though didn't paint universally negative picture – only the sectoral composition of the decline did.
Read more
---