EUR/USD: Is Euro's upward momentum over?
The single European currency came under significant pressure in the wake of the decisions of the European Central Bank, retreating significantly from its peaks of 1,1030, in which he had been after the Fed's decision to raise interest rates and the statements of the chairman Jerome Powell.
In a shocking week so far we have seen strong fluctuations with the European currency temporarily hit new peaks but without so far being able to maintain them.
The development of the market and the announcements were in general quite expected as the amount of the interest rate increase was fully within the estimates and statements of the central bankers were not particularly surprising.
The European currency appeared to be particularly favored after the US Federal Reserve's decision and the statements of the Fed chairman which maintained the latest dovish rhetoric.
Thus the optimism that President Lagarde will maintain a hawkish policy sent the pair to new peaks surpassing the level of 1,10.
Nevertheless, as I pointed out in yesterday's article, all the data were quite '' discounted '' in favor of the European currency and even if President Lagarde did not disappoint the European currency, it was not able to secure and mainten the high levels.
Once again the strategy of buying the US currency at new highs turned out to be a good idea. Although there was some concern as the new top was considerably higher than the previous one and temporarily the position in favor of US dollar created increased concern.
Now the market has turned its attention to today's announcement on the new jobs in the United States, an extremely strong macroeconomic data that traditionally creates significant market moves.
With strong US jobs data which will be at least on estimates and maybe better, it will be very difficult for the European currency to return to recent peaks.
I mentioned just yesterday and although the European currency was holding high prices that the last bullish cycle of the Euro might be near to the end and the latest market picture is starting to create this perspective.
𝘛𝘩𝘦 𝘤𝘰𝘯𝘵𝘦𝘯𝘵 𝘱𝘳𝘰𝘷𝘪𝘥𝘦𝘥 𝘪𝘯 𝘵𝘩𝘪𝘴 𝘮𝘢𝘵𝘦𝘳𝘪𝘢𝘭 𝘢𝘯𝘥/𝘰𝘳 𝘢𝘯𝘺 𝘰𝘵𝘩𝘦𝘳 𝘮𝘢𝘵𝘦𝘳𝘪𝘢𝘭 𝘵𝘩𝘢𝘵 𝘵𝘩𝘪𝘴 𝘤𝘰𝘯𝘵𝘦𝘯𝘵 𝘪𝘴 𝘳𝘦𝘧𝘦𝘳𝘳𝘦𝘥 𝘵𝘰, 𝘸𝘩𝘦𝘵𝘩𝘦𝘳 𝘪𝘵 𝘤𝘰𝘮𝘦𝘴 𝘧𝘳𝘰𝘮 𝘢 𝘵𝘩𝘪𝘳𝘥 𝘱𝘢𝘳𝘵𝘺 𝘰𝘳 𝘯𝘰𝘵, 𝘪𝘴 𝘧𝘰𝘳 𝘪𝘯𝘧𝘰𝘳𝘮𝘢𝘵𝘪𝘰𝘯 𝘱𝘶𝘳𝘱𝘰𝘴𝘦𝘴 𝘰𝘯𝘭𝘺 𝘢𝘯𝘥 𝘴𝘩𝘢𝘭𝘭 𝘯𝘰𝘵 𝘣𝘦 𝘤𝘰𝘯𝘴𝘪𝘥𝘦𝘳𝘦𝘥 𝘢𝘴 𝘢 𝘳𝘦𝘤𝘰𝘮𝘮𝘦𝘯𝘥𝘢𝘵𝘪𝘰𝘯 𝘢𝘯𝘥/𝘰𝘳 𝘪𝘯𝘷𝘦𝘴𝘵𝘮𝘦𝘯𝘵 𝘢𝘥𝘷𝘪𝘤𝘦 𝘢𝘯𝘥/𝘰𝘳 𝘪𝘯𝘷𝘦𝘴𝘵𝘮𝘦𝘯𝘵 𝘳𝘦𝘴𝘦𝘢𝘳𝘤𝘩 𝘢𝘯𝘥/𝘰𝘳 𝘴𝘶𝘨𝘨𝘦𝘴𝘵𝘪𝘰𝘯𝘴 𝘧𝘰𝘳 𝘱𝘦𝘳𝘧𝘰𝘳𝘮𝘪𝘯𝘨 𝘢𝘯𝘺 𝘢𝘤𝘵𝘪𝘰𝘯𝘴 𝘸𝘪𝘵𝘩 𝘧𝘪𝘯𝘢𝘯𝘤𝘪𝘢𝘭 𝘱𝘳𝘰𝘥𝘶𝘤𝘵𝘴 𝘰𝘳 𝘪𝘯𝘴𝘵𝘳𝘶𝘮𝘦𝘯𝘵𝘴; 𝘰𝘳 𝘵𝘰 𝘱𝘢𝘳𝘵𝘪𝘤𝘪𝘱𝘢𝘵𝘦 𝘪𝘯 𝘢𝘯𝘺 𝘱𝘢𝘳𝘵𝘪𝘤𝘶𝘭𝘢𝘳 𝘵𝘳𝘢𝘥𝘪𝘯𝘨 𝘴𝘵𝘳𝘢𝘵𝘦𝘨𝘺. 𝘗𝘢𝘴𝘵 𝘱𝘦𝘳𝘧𝘰𝘳𝘮𝘢𝘯𝘤𝘦 𝘥𝘰𝘦𝘴 𝘯𝘰𝘵 𝘤𝘰𝘯𝘴𝘵𝘪𝘵𝘶𝘵𝘦 𝘢 𝘳𝘦𝘭𝘪𝘢𝘣𝘭𝘦 𝘪𝘯𝘥𝘪𝘤𝘢𝘵𝘰𝘳 𝘰𝘧 𝘧𝘶𝘵𝘶𝘳𝘦 𝘳𝘦𝘴𝘶𝘭𝘵𝘴.
---
Follow us on Telegram
Stay updated of all the news
Recommended Content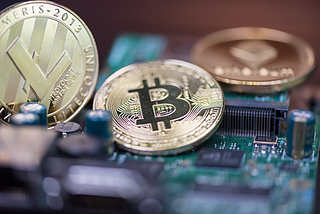 The token launch for Arbitrum was quite bumpy, to say the least after users could not claim their airdrop tokens for the first one hour post-launch. The turn of events was very disappointing, given that users had been waiting for a week for the highly-advertised ARB airdrop.
Read more

When the Fed started signalling higher for longer last summer, everybody assumed that the first thing to break would be consumption, followed by big job losses. Few anticipated that the banking sector would get caught up in the crossfire of the Federal Reserve's battle against high inflation.
Read more
---