EUR/USD: Euro struggles to maintain gains
The common European currency moves around to 0,99 levels after the new reaction in the wake of yesterday's heavy losses.
As we mentioned in the previous article, the exchange rate was in the middle of the downtrend channel which has started since May 2021.
The strong upward movement of the previous days with which the pair returned to its threshold 1/1, after a significant reaction of about 500 basis points brought some balance and this was expected and had been reported several times here.
Volatility which has strengthened and the trading range is widening, It is a sign of intense confusion as diferent counterweights act on the pair.
As we have mentioned, a set of data that weigh on the single European currency have been largely digested by the markets, this is why the last reaction of the euro was supported.
Although we had a strong view on the return of pair very soon to the levels of 1/1, this surprised even us with the very rapid speed with which it was achieved.
As it turned out the exchange rate had been under a lot of pressure and losses of 500 basis points below 1/1 turned out to be an excellent opportunity for those who believed in buying the euro.
The picture continues to have a large amount of confusion as macroeconomic data continues to be reported with a mixed picture and European continent continues to receive the biggest problems from the energy and geopolitical crisis.
But as we have mentioned these are largely digested by the markets and in the same time in the American continent the developments are not the best as the concerns about how much the growth will be limited continue to be in the foreground.
In such an environment I see intense volatility to be the main scenario, the pair will find it difficult to go much higher than 1/1 at the moment and i expect new dips to renew my strategy '' buy on new dips " which has not disappointed me.
𝘛𝘩𝘦 𝘤𝘰𝘯𝘵𝘦𝘯𝘵 𝘱𝘳𝘰𝘷𝘪𝘥𝘦𝘥 𝘪𝘯 𝘵𝘩𝘪𝘴 𝘮𝘢𝘵𝘦𝘳𝘪𝘢𝘭 𝘢𝘯𝘥/𝘰𝘳 𝘢𝘯𝘺 𝘰𝘵𝘩𝘦𝘳 𝘮𝘢𝘵𝘦𝘳𝘪𝘢𝘭 𝘵𝘩𝘢𝘵 𝘵𝘩𝘪𝘴 𝘤𝘰𝘯𝘵𝘦𝘯𝘵 𝘪𝘴 𝘳𝘦𝘧𝘦𝘳𝘳𝘦𝘥 𝘵𝘰, 𝘸𝘩𝘦𝘵𝘩𝘦𝘳 𝘪𝘵 𝘤𝘰𝘮𝘦𝘴 𝘧𝘳𝘰𝘮 𝘢 𝘵𝘩𝘪𝘳𝘥 𝘱𝘢𝘳𝘵𝘺 𝘰𝘳 𝘯𝘰𝘵, 𝘪𝘴 𝘧𝘰𝘳 𝘪𝘯𝘧𝘰𝘳𝘮𝘢𝘵𝘪𝘰𝘯 𝘱𝘶𝘳𝘱𝘰𝘴𝘦𝘴 𝘰𝘯𝘭𝘺 𝘢𝘯𝘥 𝘴𝘩𝘢𝘭𝘭 𝘯𝘰𝘵 𝘣𝘦 𝘤𝘰𝘯𝘴𝘪𝘥𝘦𝘳𝘦𝘥 𝘢𝘴 𝘢 𝘳𝘦𝘤𝘰𝘮𝘮𝘦𝘯𝘥𝘢𝘵𝘪𝘰𝘯 𝘢𝘯𝘥/𝘰𝘳 𝘪𝘯𝘷𝘦𝘴𝘵𝘮𝘦𝘯𝘵 𝘢𝘥𝘷𝘪𝘤𝘦 𝘢𝘯𝘥/𝘰𝘳 𝘪𝘯𝘷𝘦𝘴𝘵𝘮𝘦𝘯𝘵 𝘳𝘦𝘴𝘦𝘢𝘳𝘤𝘩 𝘢𝘯𝘥/𝘰𝘳 𝘴𝘶𝘨𝘨𝘦𝘴𝘵𝘪𝘰𝘯𝘴 𝘧𝘰𝘳 𝘱𝘦𝘳𝘧𝘰𝘳𝘮𝘪𝘯𝘨 𝘢𝘯𝘺 𝘢𝘤𝘵𝘪𝘰𝘯𝘴 𝘸𝘪𝘵𝘩 𝘧𝘪𝘯𝘢𝘯𝘤𝘪𝘢𝘭 𝘱𝘳𝘰𝘥𝘶𝘤𝘵𝘴 𝘰𝘳 𝘪𝘯𝘴𝘵𝘳𝘶𝘮𝘦𝘯𝘵𝘴; 𝘰𝘳 𝘵𝘰 𝘱𝘢𝘳𝘵𝘪𝘤𝘪𝘱𝘢𝘵𝘦 𝘪𝘯 𝘢𝘯𝘺 𝘱𝘢𝘳𝘵𝘪𝘤𝘶𝘭𝘢𝘳 𝘵𝘳𝘢𝘥𝘪𝘯𝘨 𝘴𝘵𝘳𝘢𝘵𝘦𝘨𝘺. 𝘗𝘢𝘴𝘵 𝘱𝘦𝘳𝘧𝘰𝘳𝘮𝘢𝘯𝘤𝘦 𝘥𝘰𝘦𝘴 𝘯𝘰𝘵 𝘤𝘰𝘯𝘴𝘵𝘪𝘵𝘶𝘵𝘦 𝘢 𝘳𝘦𝘭𝘪𝘢𝘣𝘭𝘦 𝘪𝘯𝘥𝘪𝘤𝘢𝘵𝘰𝘳 𝘰𝘧 𝘧𝘶𝘵𝘶𝘳𝘦 𝘳𝘦𝘴𝘶𝘭𝘵𝘴.
Feed news
Join Telegram
---
Recommended Content

AVAX price has breached an inverse head-and-shoulders setup, hinting at a 13% upswing. AVAX price has broken out of a critical hurdle and pattern, signaling the start of a quick run-up. AVAX price action created an inverse head-and-shoulder setup.
Read more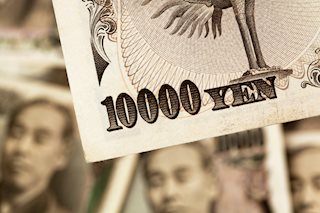 US stocks wrapped their second straight week of gains, even if stocks slipped on Friday on the back of better-than-expected US Payrolls data.We have been amazed by the resilience in risky assets of late. This year has seen some incredible macro themes.
Read more
---