EUR/USD: Euro on hold, new pressures may still in game
The European common currency holds levels near 0.9800 as it shows strong signs of stabilization after last week's intense volatility .
The pair has returned about 300 basis points from the lows of 0.9535 and is showing signs of consolidation looking for direction again .
As we mentioned in a previous article, the pair continues to trade within a descending channel that started in May 2021 from the 1.22 level .
The last decline to 0.950 levels confirmed the lowest end of this channel and currently the bullish limit appears near the 1,01 .
So with the exchange rate being right now in the middle of this channel the chances of the pair moving in one or the other direction are relatively divided .
The mixed picture from a technical point of view is also reinforced by the macroeconomic data which, although they continue to weigh on the common European currency, as we aptly noted last week, to a large extent have already begun to be '' digested '' by the markets .
Also today is characterized by National Holidays in some markets such as those of Australia and Germany which is likely to limit trading volume so the prospect of limited trading range is quite possible .
We are not expect any major surprises today and a possible retracement of the pair near to levels 1/1 would surprise us in terms of the time horizon this will achieved .
As , even if we are stick to the long-term view that the exchange rate will return to level 1/1 and well above that , perhaps the prospects for new pressures on the European currency and a return to the low levels again remains in play .
𝘛𝘩𝘦 𝘤𝘰𝘯𝘵𝘦𝘯𝘵 𝘱𝘳𝘰𝘷𝘪𝘥𝘦𝘥 𝘪𝘯 𝘵𝘩𝘪𝘴 𝘮𝘢𝘵𝘦𝘳𝘪𝘢𝘭 𝘢𝘯𝘥/𝘰𝘳 𝘢𝘯𝘺 𝘰𝘵𝘩𝘦𝘳 𝘮𝘢𝘵𝘦𝘳𝘪𝘢𝘭 𝘵𝘩𝘢𝘵 𝘵𝘩𝘪𝘴 𝘤𝘰𝘯𝘵𝘦𝘯𝘵 𝘪𝘴 𝘳𝘦𝘧𝘦𝘳𝘳𝘦𝘥 𝘵𝘰, 𝘸𝘩𝘦𝘵𝘩𝘦𝘳 𝘪𝘵 𝘤𝘰𝘮𝘦𝘴 𝘧𝘳𝘰𝘮 𝘢 𝘵𝘩𝘪𝘳𝘥 𝘱𝘢𝘳𝘵𝘺 𝘰𝘳 𝘯𝘰𝘵, 𝘪𝘴 𝘧𝘰𝘳 𝘪𝘯𝘧𝘰𝘳𝘮𝘢𝘵𝘪𝘰𝘯 𝘱𝘶𝘳𝘱𝘰𝘴𝘦𝘴 𝘰𝘯𝘭𝘺 𝘢𝘯𝘥 𝘴𝘩𝘢𝘭𝘭 𝘯𝘰𝘵 𝘣𝘦 𝘤𝘰𝘯𝘴𝘪𝘥𝘦𝘳𝘦𝘥 𝘢𝘴 𝘢 𝘳𝘦𝘤𝘰𝘮𝘮𝘦𝘯𝘥𝘢𝘵𝘪𝘰𝘯 𝘢𝘯𝘥/𝘰𝘳 𝘪𝘯𝘷𝘦𝘴𝘵𝘮𝘦𝘯𝘵 𝘢𝘥𝘷𝘪𝘤𝘦 𝘢𝘯𝘥/𝘰𝘳 𝘪𝘯𝘷𝘦𝘴𝘵𝘮𝘦𝘯𝘵 𝘳𝘦𝘴𝘦𝘢𝘳𝘤𝘩 𝘢𝘯𝘥/𝘰𝘳 𝘴𝘶𝘨𝘨𝘦𝘴𝘵𝘪𝘰𝘯𝘴 𝘧𝘰𝘳 𝘱𝘦𝘳𝘧𝘰𝘳𝘮𝘪𝘯𝘨 𝘢𝘯𝘺 𝘢𝘤𝘵𝘪𝘰𝘯𝘴 𝘸𝘪𝘵𝘩 𝘧𝘪𝘯𝘢𝘯𝘤𝘪𝘢𝘭 𝘱𝘳𝘰𝘥𝘶𝘤𝘵𝘴 𝘰𝘳 𝘪𝘯𝘴𝘵𝘳𝘶𝘮𝘦𝘯𝘵𝘴; 𝘰𝘳 𝘵𝘰 𝘱𝘢𝘳𝘵𝘪𝘤𝘪𝘱𝘢𝘵𝘦 𝘪𝘯 𝘢𝘯𝘺 𝘱𝘢𝘳𝘵𝘪𝘤𝘶𝘭𝘢𝘳 𝘵𝘳𝘢𝘥𝘪𝘯𝘨 𝘴𝘵𝘳𝘢𝘵𝘦𝘨𝘺. 𝘗𝘢𝘴𝘵 𝘱𝘦𝘳𝘧𝘰𝘳𝘮𝘢𝘯𝘤𝘦 𝘥𝘰𝘦𝘴 𝘯𝘰𝘵 𝘤𝘰𝘯𝘴𝘵𝘪𝘵𝘶𝘵𝘦 𝘢 𝘳𝘦𝘭𝘪𝘢𝘣𝘭𝘦 𝘪𝘯𝘥𝘪𝘤𝘢𝘵𝘰𝘳 𝘰𝘧 𝘧𝘶𝘵𝘶𝘳𝘦 𝘳𝘦𝘴𝘶𝘭𝘵𝘴.
Feed news
Join Telegram
---
Recommended Content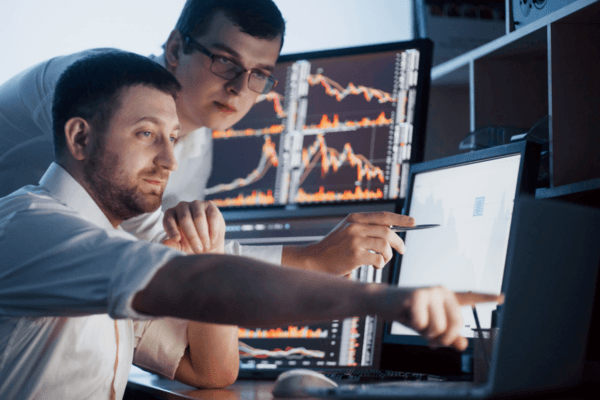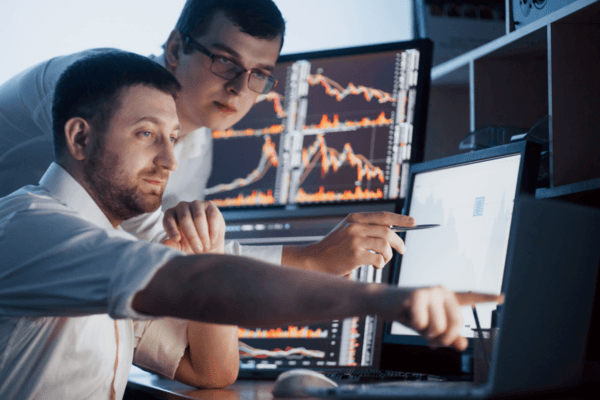 FTX exchange, founded by Samuel Bankman-Fried (SBF), has consistently made headlines over the past month for its liquidity crisis and triggering a collapse in the crypto ecosystem.
Read more

AMC stock is up 3.4% in Friday's premarket just a day after authorities halted trading due to unusual volatility. Thursday saw options volume three times higher than the 20-day average.
Read more
---