Denmark: Danish CPI vseuro area HICP inflation
Several specific events and technicalities regarding data collection drive Danish inflation on a monthly basis.

Danish inflation has been well anchored in the euro area for years but it has been lower since 2018, with a key reaon lower rent increases for housing, something that looks to be the new normal.

As a rule of thumb, oil prices affect Danish inflation by half as much as the euro area.
In the short run, many idiosyncratic events affect Danish inflation and these can drive it above or below that of the euro area. Unlike in the euro area, such events do not even out among other noise. One example is book prices – measured as an index including the 20 most popular books. Over the years, these have fluctuated heavily. In several months in 2015, they were up 30-50% y/y, pulling up inflation by up to 0.25pp, after which there was a period with price declines. Currently, they stand at up 34% y/y. The new tobacco tax is also pulling CPI inflation up, by 0.4pp. As opposed to the euro area, tobacco is included in the index to which Danish inflation-linked government bonds link.
As a rule of thumb, the direct feed-through from oil prices to Danish CPI inflation is about half that of the euro area, as Danish people drive their car less and many heat their homes with district heating, the price of which is not particularly correlated with oil. The weight on fuel, natural gas and liquid fuels for heating in Denmark is slightly less than half of that for the euro area. On the one hand, this might underestimate the total effect on inflation, as it accounts only for the direct feed-through to prices. On the other, it does not take into account that natural gas prices do not always correlate with oil.
Until a few years ago, Danish inflation was well anchored in the euro area if you looked beyond the monthly noise. From the introduction of the euro in 1998 until 2017, the annual difference between Danish CPI and euro area HICP (excluding tobacco) inflation was just 0.05pp. However, since then it has increased somewhat. The key difference between the two measures (besides tobacco) is the weight of housing rent, as owner-occupied housing (approximated by rental) is also accounted for in the CPI. For this reason, housing rent weighs 20.7% in Danish CPI but only 6.7% in euro area HICP excluding tobacco. Since 2011, housing rent has gradually contributed less to inflation in Denmark and it no longer lifts Danish CPI significantly above that of the euro area. We know that the regulated part of the private rental market may not increase rents by more than the annual increase in the net price index from the previous summer. This was only 0.5% in July, so low inflation is self-reinforcing in this way. In the social housing sector, where rents are set according to costs, the low level of interest rates is helping to keep rents subdued. Hence, there is nothing to indicate that upcoming rent increases should be significantly higher than has been the case in recent years.
This publication has been prepared by Danske Bank for information purposes only. It is not an offer or solicitation of any offer to purchase or sell any financial instrument. Whilst reasonable care has been taken to ensure that its contents are not untrue or misleading, no representation is made as to its accuracy or completeness and no liability is accepted for any loss arising from reliance on it. Danske Bank, its affiliates or staff, may perform services for, solicit business from, hold long or short positions in, or otherwise be interested in the investments (including derivatives), of any issuer mentioned herein. Danske Bank's research analysts are not permitted to invest in securities under coverage in their research sector.
This publication is not intended for private customers in the UK or any person in the US. Danske Bank A/S is regulated by the FSA for the conduct of designated investment business in the UK and is a member of the London Stock Exchange.
Copyright () Danske Bank A/S. All rights reserved. This publication is protected by copyright and may not be reproduced in whole or in part without permission.
Analysis feed
---
Latest Forex Analysis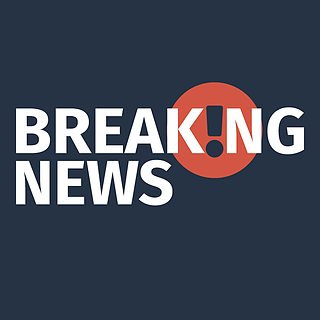 The cryptocurrency holders might have a hard time trying to hide their Bitcoins or other digital assets. IRS considers changing the standard 1040 form by including a bold question on the front page: At any time during 2020, did you sell, receive, send, exchange, or otherwise acquire any financial interest in any virtual currency?
Read more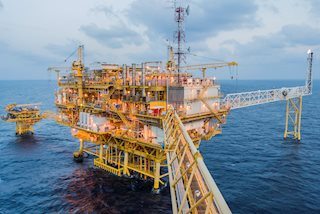 It has been a mixed Friday for WTI as the price is moving sideways heading into the weekend. All of the excitement was last week when the OPEC+ JMMC decided to keep output levels at their current rate until December.
Oil News
---