Currency market: GBP/NZD vs EUR/NZD and GBP/AUD vs EUR/AUD
As written yesterday, GBP/AUD range traded from 1.8752 and directly to 1.8850. The problem to 1.8850 is the dangerous market scenario as overbought traveled to further overbought.
GBP/AUD range today is located from 1.8946 to 1.8754 as the bottom rises by 2 pips and top by 96 pips.
EUR/AUD held its range from 1.6097 to 1.5933, lows at 1.6027, and traded overbought to overbought. EUR/AUD range today is located from 1.6131 to 1.5966 as the top rises by 34 pips and the bottom rises by 33 pips.
The commonality to GBP/AUD and EUR/AUD is not only are both severely overbought and GBP/AUD is outperforming EUR/AUD but complementary wide range pairs GBP/NZD and EUR/NZD are also located in the overbought stratosphere. All 4 wide rangers decided to travel higher.
The better trades are GBP/NZD short Vs EUR/NZD and short GBP/AUD vs EUR/AUD. GBP/NZD targets 1.9788 while GBP/AUD targets 1.8637. All 4 wide ranger contain miles of downside.
The 3-week strategy to GBP/AUD was short from 1.8700's to target every trade lower for 100 pips. The current trade is about the 6th round of shorts in 3 weeks.
A target is always identified first then an entry. A target is never wrong because its mathematically correct but this current round of shorts, we got caught by a corresponding mathematical entry.
Problem trade remedy
Problem trade mode to missed entry contains 3 options. The first is to hold the trade to target, exit, and profit. The 2nd option is to add 1 lot and trade to entry for breakeven on the first lot. Add 1 lot means to hold to 1.8754, breakeven, and no losses. The 3rd option is hold 2 lots to target and double profits.
Never a loss in currency trading as a missed entry represents enormous opportunity especially when our weekly trades are 150 and 200 pips.
GBP/USD lower must break 1.3833 and today's bottom is located at 1.3807 and 1.3832.
USD/JPY sits oversold just above vital 109.40 and 1209.11. Any price today in upper 110.00's is best short to target 110.21.
EUR/USD is fairly normal as longs are located from 1.1798 or below at 1.1771 to target 1.1825 and 1.1838.
AUD/NZD
Recall to weekly commentary oversold AUD/NZD and so far weekly range traded from 1.0630 to 1.0603 or 73 pips. Entry as recommended from 1.0559 then +45 pips and target at 1.0632 and 1.0648. See also why AUD/NZD is a horrible currency pair. For 3 days and 73 pips is hardly worth the trouble.
Trading currencies and other financial instruments carries a degree of loss and possible loss of entire investments. Please managed your own risks, stop loss, and margins requirements.
Feed news
---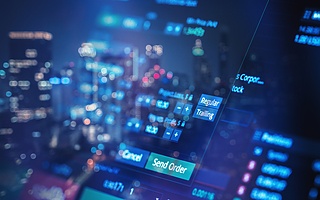 The latest development in the ongoing SEC vs. Ripple lawsuit is that documents are classified as privileged and blocked for public viewing. Though institutional investors are yet to take big bets on the altcoin in 2021, retail investors are actively trading in XRP.
Read more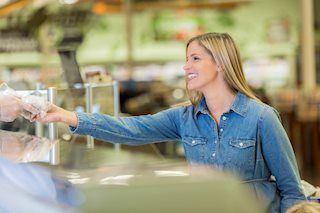 Consumer outlook expected to rebound to 72.2 in September. August's 70.2 was the lowest since December 2011. Inflation and Delta variant wearing on US optimism. Markets face negative dollar risk from fading consumer optimism.
Read more
---