Congressman Criticizes U.S. Mint for "Disappointing and Concerning" Inaction on Counterfeit Precious Metals Coins
U.S. Secret Service Also Frustrated with U.S. Mint's "Lack of Supporting Action"
Washington, DC (March 12, 2018) – Congressmen Alex Mooney (R-WV) criticized the United States Mint for its "disappointing and concerning" lack of awareness or action on the growing problem of high-quality counterfeits of U.S. precious-metals coins entering the country from China and elsewhere.
In a letter dated March 6, Rep. Mooney took the U.S. Mint to task on its perfunctory one-page response to a prior letter that he and Congressman Frank Lucas sent last October asking for information as to whether, and to what extent, the U.S. Mint has taken proactive steps to protect the integrity of America's minted coins, including reviewing and implementing the anti-counterfeiting measures already put in place by certain foreign government and private mints.
"The U.S. Mint's response dated November 17, 2017, seemed to suggest a belief that the problem was not significant," wrote Mooney in his March 6 letter.
"However, the U.S. Secret Service has since briefed my office about the extent of this activity and its frustration with a lack of supportive actions by other agencies, including the U.S. Mint."
"The matter of counterfeits has been repeatedly raised as a serious issue in the coin industry press… As your team is aware, there have been anti-counterfeiting technologies on the market for some time – and many of these technologies have already been adopted by some of your 'competitors,'" continued Rep. Mooney.
Mooney also mentioned one of these technologies (called Veriscan) and relayed an interesting offer by U.S. based Manfra, Tordella & Brookes, which currently provides the blanks for the U.S. Mint's Palladium Eagle Coins, "to arrange the incorporation of (the anti-counterfeiting technology) on the next issuance of the U.S. Mint's palladium coins without charge" as well as "back authenticate already issued U.S. Mint coins, provided the dies and production samples are available."
As a member of the House Financial Services subcommittee which oversees the U.S. Mint, Congressmen Mooney has been leading a congressional inquiry into the counterfeiting problem, seeking information from federal agencies about the nature and quantity of complaints — and resulting investigations — regarding counterfeit U.S. gold, silver, and platinum coins and what anti-counterfeiting programs, if any, are in place to protect the integrity of U.S. coins minted specifically of gold, silver, platinum, and palladium.
"We commend Representative Mooney for his ongoing action in defending sound money and for helping Congress exercise its oversight duties in accordance with Article I, Section 8, Clause 5 of the U.S. Constitution," said Stefan Gleason, Director of the Sound Money Defense League.
"It's vital the U.S. Mint stop sitting on the sidelines and provide support to the U.S. Secret Service as well as the precious metals industry in tackling the problem of counterfeit precious metals coins."
"Unfortunately, there is clearly a lackadaisical attitude at the U.S. Mint toward protecting the only constitutional currency that is currently even produced by the federal government," continued Gleason.

Money Metals Exchange and its staff do not act as personal investment advisors for any specific individual. Nor do we advocate the purchase or sale of any regulated security listed on any exchange for any specific individual. Readers and customers should be aware that, although our track record is excellent, investment markets have inherent risks and there can be no guarantee of future profits. Likewise, our past performance does not assure the same future. You are responsible for your investment decisions, and they should be made in consultation with your own advisors. By purchasing through Money Metals, you understand our company not responsible for any losses caused by your investment decisions, nor do we have any claim to any market gains you may enjoy. This Website is provided "as is," and Money Metals disclaims all warranties (express or implied) and any and all responsibility or liability for the accuracy, legality, reliability, or availability of any content on the Website.
Feed news
---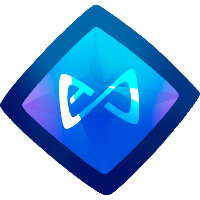 A brief technical and on-chain analysis on Axie Infinity price. Here, FXStreet's analysts evaluate how AXS behaves as it trades above key support.
Read more
Who will succeed Angela Merkel at the helm of Europe's largest economy? The long-serving beacon of stability is stepping down as Germany's Chancellor after 16 years, and her big shoes leave a hole in the old continent's leadership.
Read more
---