Commerce Study Deems 'European Cars a Threat to US National Security'
With 2 hours to spare, the Commerce Dept delivered its tariff report to Trump. Allegedly, it declared EU cars a threat.
No sooner than I finished writing about Tariffs comes news from Eurointelligence that the US commerce department declared European cars a threat to US national security.
German media report this morning that the US commerce department has concluded its investigation into European car imports and handed over its report to President Donald Trump, who now has 90 days to make a decision. Handelsblatt has seen a draft which concluded that European cars constitute a threat to US national security, with a choice of three recommendations: a general import tariffs of 20-25%; targeted tariffs, for example for self-driving electric cars; or lower tariffs coupled with more support for the US car industry. FAZ reports this morning that the US car industry is lobbying heavily against these tariffs as it would face higher component costs as a result.

The diplomatic counter-offensive already started with Angela Merkel's speech at the Munich Security Conference, when she said that it was incomprehensible that German cars, many built in the US, constitute a national-security threat. The reason is very obvious: they don't. Even Trump knows that. But under WTO rules, this is the only legal means countries have to impose tariffs. The issue is political.

The depressing reality of the transatlantic drift was the main message from Munich over the weekend. Conferences like the MSC are a surviving relic of the heyday of multilateral global governance. The idea expressed in German media reports that they could serve as a bridge to heal transatlantic wounds is patently absurd. They have turned into forums of confrontation, where second-tier of political leaders echo their masters' voice, as Vice President Mike Pence did in Munich.

We conclude with a paragraph from a New York Times story, which in our view constitutes a good snapshot of where we are: "The Europeans no longer believe that Washington will change, not when Mr Trump sees traditional allies as economic rivals and leadership as diktat. His distaste for multilateralism and international cooperation is a challenge to the very heart of what Europe is and needs to be in order to have an impact in the world."
Staggering Political Comeuppance
I have seen Trump act with lies, ignorance, petulance, bullying, and preposterous threats, but this one takes the cake.
It is incomprehensible that European cars, or any cars for that matter, are a threat to US security.
With 2 Hours to Spare, 25% Auto Tariff Report Heads to Trump's Desk
Just a bit ago I reported With 2 Hours to Spare, 25% Auto Tariff Report Heads to Trump's Desk
I almost did not write that article because I did not believe there could be anything in the report. Silly me.
Perhaps it's silly Eurointelligence, with me foolishly taking the bait. If so, apologies in advance. Regardless, what I said earlier stands.
Here is the short synopsis: Trump is an economic illiterate.
My opinion now is the report was delayed based on whether or not the EU would give Trump what he wanted on two other issues described below.
What's the Bullying Really About?
Perhaps I should have seen this coming. Trump was rebuked on Iran over the weekend. The US demanded the EU cancel the nuclear accord with Iran.
The EU politely told Trump go to hell.
This material is based upon information that Sitka Pacific Capital Management considers reliable and endeavors to keep current, Sitka Pacific Capital Management does not assure that this material is accurate, current or complete, and it should not be relied upon as such.
Feed news
---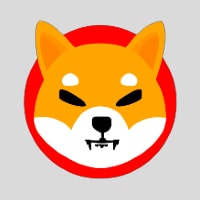 Leading investment platform eToro has been adding cryptocurrency assets on popular demand from users. The Dogecoin killer recently amassed 600,000 holders despite range-bound price action.
Read more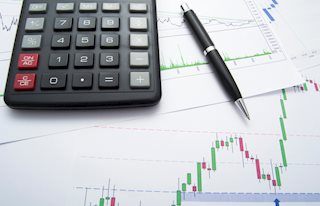 NYSE:NIO added 1.86% as EV and China stocks bounced back again. Nio rides higher as industry leader Tesla gets some major upgrades. Nio rival XPeng releases a refreshed look for its compact SUV.
Read more
---