Bonds are currently 14 higher at 160'18
Dec. Bonds are currently 14 higher at 160'18, 10 Yr. Notes 5 higher at 129'17.5 and 5 Yr. Notes2.25 higher at 118'22.5. Yesterday the FOMC lowered the discount rate by the expected 25 basis points. However, the general sentiment was that J. Powell was not dovish enough in his comments, indicating that more rate cuts are not necessarily in the forecasted future and will only be implemented if the depended data necessitates further rate cuts. We have liquidated the long Dec. 19/short Dec. 20 Eurodollar spread. We were able to trade the 5 Yr. Notes from the long side at last weeks recommended 118'10 or better. For the moment we will continue this strategy.
Grains: Dec. Corn is 1'2 lower at 370'0, Nov. Beans 1's lower at 887'4 and Dec. Wheat0'4 lower at 488'0. We are currently long Dec. Corn and will raise our sell stop to 357'4. Take profits above 380'0. Any progress with U.S. trade talks should be somewhat bullish.
Cattle: Live and Feeder Cattle continue to show some life rallying above week ago levels on good beef demand and this week's expected bullish Cattle on Feed Report which may show good sized drop in placement numbers. IF long use a close stop and/or use 100 point rallies as profit taking opportunities.
Silver: Dec. Silver is currently 1.o cent lower at 17.91. The market set back after the FOMC lowered rates but is now 20 cents above those lows. The Dollar is now showing some vulnerability. Stay long.
S&P's: Dec. S&P's are currently.75 lower at 3007.75. After yesterday's volatile trade which saw lows below 2985.00 and a high above 3010.00 I suspect a few quiet days and the market to edge lower. Continue to treat as a trading affair between 2975.99 and 3015.00.
Currencies: I remain on the side lines. As Brexit comes closer to a resolution I will look to re-enter these markets.
Futures and options trading involves substantial risk of loss and may not be suitable for everyone. The valuation of futures and options may fluctuate and as a result, clients may lose more than their original investment. In no event should the content of this website be construed as an express or implied promise, guarantee, or implication by or from The Price Futures Group, Inc. that you will profit or that losses can or will be limited whatsoever. Past performance is not indicative of future results. Information provided on this website is intended solely for informative purpose and is obtained from sources believed to be reliable. No guarantee of any kind is implied or possible where projections of future conditions are attempted.
Analysis feed
---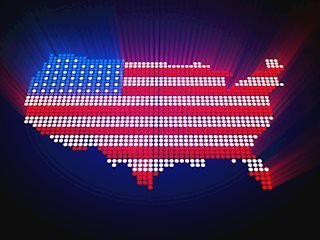 The US and China reached a limited trade deal on Friday a first step on the path to what both sides said could be a more comprehensive pact later in the year. President Trump said the countries reached a "very substantial phase one deal".
Read more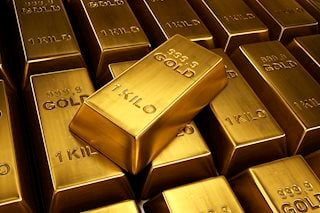 With the US and China near to end the two-year-old trade tussle, Gold bears give little importance to doubts over soft Brexit and tension surrounding Syria while flashing $1,484.70 as a quote during Monday's Asian session.
Gold News
---