BoE and Fed meetings puncture this week as investors fret
The S&P 500 is on course to enter bear market territory at the start of this week, as US futures open sharply lower on the back of the the higher-than-expected US inflation report at the end of last week. US stocks lost 5% last week and closed lower for the ninth time in ten weeks. The risk off trade is in full swing. Not only are global stocks under pressure, but so are US Treasuries. The 2-year US Treasury yield is now approaching 3.2%, and short-term US yields have risen by 11 basis points so far this morning. The US yield-curve is fast approaching negative territory, it is currently +9 basis points, it is worth noting that an inverted yield curve is a recessionary signal. Thus, the macro-economic environment has deteriorated as we lead up to this week's Federal Reserve meeting and the Bank of England meeting.
75bp rate rise now on the table at the Fed
Both central banks are expected to raise interest rates this week. There is now a 100% chance of a Fed rate hike this week, however, expectations of the size of the rate hike have shifted considerably over the last month. A month ago, there was an 85% chance of a 50bp rate hike to 125-150 basis points, however, the chance of a 50bp rate hike is currently 63%. Instead, post last week's bumper inflation report, expectations have risen that the Fed will raise rates by 75bps this week to 150-175bps. The probability of a 75bp rate hike this week is now just under 40%. This is a huge shift in sentiment and comes after an inflation report that shocked even some of the biggest hawks in the market, it is also the main reason why risk sentiment is tanking.
Peak inflation still a pipe dream for US
The problem for the Fed is down to three things: shelter costs, energy costs and food prices, the latter are rising at their fastest annual pace in 41 years. The world is short of nearly all commodities including grains and hydrocarbons, which is playing havoc with consumer price inflation in the US and beyond. These were the biggest upward pressures on US price growth in May. The energy index rose nearly 4% last month, which has essentially rendered the Fed's rate hikes so far almost useless. The core rate of US inflation is also surging. Core CPI rose by 0.6% on the month, the annual index rose by 6%. Core price increases were broad based, but they were particularly large for shelter, airline fares, used cars and truck costs. Thus, at this stage, the argument that we have reached peak inflation seem premature. What is interesting is that gasoline and diesel demand in the US is falling and has been for the past decade. Instead, what is keeping the price of energy high is that there is not enough sweet crude in the world to meet demand. This has been exacerbated by the crisis in Russia, with the world now shunning Russian oil. This has bid up the price for oil elsewhere, including in other Opec countries and in the US. The next fear for central bankers is that this issue becomes politicised in the US with some politicians calling for crude exports to be halted. If that happens then we could see not only deteriorating diplomatic relations, but also another kick in the guts for the global economy, especially in Europe and in the emerging markets, which could see greater downward pressure on their stock markets in the coming weeks and months.
Bank of England can't save the pound
Looking at the BOE, there is pressure on the UK economic picture, however, that is unlikely to stop the BOE from raising rates by 25bps this Thursday. Instead, there is a growing consensus that the BOE may have to halt rate hikes towards the end of this year. This will likely weigh on the UK-US yield differential in the future, which remains negative for GBP/USD in our view. As risk sentiment continues to sour, we have seen GBP/USD fall by more than 1% at the start of this week to $1.2180. The ease with which this pair gave up the $1.22 handle leads us to believe that a move back to $1.20 is on the cards. This is ultimately down to a stronger economic backdrop in the US, and a deteriorating economic outlook in the UK, which has a higher inflation and tax burden than most other G7 economies. Thus, it is hard to see how even rate hikes from the BOE can save the pound from dropping below $1.20 at this stage. Instead, we think that only government support for the consumer, which does not seem to be forthcoming, would significantly change the outlook for the UK economy and thus brighten our view of the pound.
S&P 500 bear market and earnings expectations
On a global basis, markets are in capitulation mode. If the S&P 500 does decline by more than 2% today, that will mean it will have slipped into a bear market, which is defined as a drop of 20% from its peak. Fear has gripped investors, which is pushing people out of the market and leading to capitulation. This mind-set has spread to other asset classes, including crypto, Bitcoin is down more than 11% so far on Monday, and is currently trading around the $23,000 mark. This is a notoriously volatile asset; thus, we think that it makes more sense to concentrate on why the S&P 500 has fallen so sharply. We believe that inflation pressures have exacerbated concerns about the risks to consensus earnings for Q2 2022 and for the rest of this year. Analysts are still expecting margin expansion for this year for US blue-chip stocks; however, the market is challenging their view and is selling stocks like they are expecting big downgrades. Thus, only if the downgrades fail to materialise will there be enough of a catalyst for stocks to recover.
What next for the Fed and risky assets
We have said already that there is no history book that we can refer to when it comes to this situation, thus we need to rely on various scenarios when we are trading. A brave trader would be willing to call the bottom at this stage. The selling instinct remains strong and there is still considerable risk of a decline towards the 3,500 level in the S&P 500 due to the strength of the downward momentum in this market. If inflation remains elevated, the consumer is likely to suffer and thus stocks remain under pressure. We will have to wait for Q2 earnings season in July to see if corporate profit margins are coming under pressure. If earnings surprise on the upside, then that could be a another catalyst for recovery. Also, if the Fed signals that it won't hike rates by 75bps or that it may reduce rate hikes down the line, that would be another catalyst for the recovery of risk sentiment. However, we think that the latter is unlikely. The Fed will need to see house prices fall sharply along with no driving season in the US this summer. To do that the Fed may need to signal this week that policy will be tightened rather than merely neutralised. To put that into perspective, according to the CME's FedWatch tool, there is now an 80% chance that US interest rates will end the year at 2.5%, which would mean rate hikes of 50 bps at each meeting through to year end. Looking ahead, only if the Fed starts to sound concerned about growth this Wednesday, while still signalling rate hikes are coming, will the sell-off in risky assets be tamed in the short term, in our view.
This material is published by Minerva Analysis LTD for information purposes only and should not be regarded as providing any specific advice. Recipients should make their own independent evaluation of this information and no action should be taken, solely relying on it. This material should not be reproduced or disclosed without our consent. It is not intended for distribution in any jurisdiction in which this would be prohibited. Whilst this information is believed to be reliable, it has not been independently verified and Minerva Analysis LTD makes no representation or warranty (express or implied) of any kind, as regards the accuracy or completeness of this information, nor does it accept any responsibility or liability for any loss or damage arising in any way from any use made of or reliance placed on, this information. Unless otherwise stated, any views, forecasts, or estimates are solely those of Minerva Analysis' employees, as of this date and are subject to change without notice. We use a combination of fundamental and technical analysis in forming our view as to the valuation and prospects of an investment. Past performance is not a reliable indicator of future results.
---
Follow us on Telegram
Stay updated of all the news
Recommended Content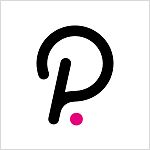 Polkadot price, in nearly two years, has shed 92.91% from its all-time high of $55.09. The massive downswing in DOT has pushed it down to levels that were last seen in October 2020. Hence, the chances of this altcoin forming a bottom and rallying are high.
Read more

Nike (NKE) stock has surged over 9% in Friday's premarket, climbing above $98 per share, following late Thursday's fiscal first-quarter earnings release. Nike beat pessimistic earnings expectations by more than 23% and hiked its dividend by 9%.
Read more
---