AUD rises ahead of Wed CPI release
Asia Market Update: Cautious and mixed trading seen before US Fed decision [Jul 27th]; Walmart's guidance weighs on US retailers; AUD rises ahead of Wed CPI release.
General trend
- Quiet session seen for AU bonds ahead of inflation data.
- KRW rises following GDP beat.
- CN and HK markets outperform.
- Chinese property developers extend gains after the recent gov't support talk; Iron Ore FUTs also continue to rise.
- HK TECH index supported by Alibaba listing news.
- Japanese equities traded mixed during the morning session.
- Canon Inc. to report results after the Tokyo close.
- US equity FUTs trade modestly lower after Walmart news.
- Logitech continues to cut guidance.
- Hynix due to report results on Wed [Jul 27th].
- Companies due to report during the NY morning include Coca-Cola, McDonald's, UPS, Raytheon Technologies, MMM, GE, Moody's, General Motors, Kimberly-Clark, Archer-Daniels Midland, MSCI, Corning, PulteGroup, Yandex, Polaris Industries, Xerox.
Headlines/Economic data
Australia/New Zealand
- ASX 200 opened +0.2%.
- MLD.AU Receives A$1.025/shr Takeover offer from Thiess, Board unanimously recommends offer absent superior bid.
- (NZ) New Zealand Treasury has started payments to the Reserve Bank of New Zealand (RBNZ) for losses on bonds purchased during quantitative easing.
- (NZ) NZ National Party [opposition] wants public inquiry related to how the Reserve Bank of of New Zealand (RBNZ) responded to the pandemic; Former RBNZ Gov Wheeler said central banks are to blame for inflation - press.
- (NZ) Reserve Bank of New Zealand (RBNZ) Gov Orr responds to Former RBNZ Govt Wheeler's criticism of monetary policy, saying central banks were responsible for inflation.
Japan
- Nikkei 225 opened -0.1%.
- (JP) Bank of Japan (BOJ) Jun Minutes (two decisions ago): Members shared view BOJ must support economy, which is under pressure from rising commodity prices.
- (JP) Japan Jun PPI Services Y/Y: 2.0% v 2.0%e.
- (JP) Bank of Japan (BOJ) offers to buy 5-10 year JGBs at fixed rate of 25bps; Opens window to buy unlimited amount of 10-year JGBs at 0.25% [as expected].
- (JP) Japan Fin Min Suzuki returns to duties today, after 2 negative covid tests.
- 4324.JP Prosecutors said to have searched headquarters on payments to a board member relating to the 2020 Olympics - Japan Press.
- (JP) Japan MoF sells ¥700B v ¥700B indicated in % 40-year JGBs, Yield at lowest accepted price: 1.3450% v 1.0700% prior; bid-to-cover: 2.70x v 2.42x prior.
- (JP) Bank of Japan (BOJ) Board member Takata: Able to maintain easy monetary policy but facing challenges (yesterday after the close).
Korea
- Kospi opened -0.3%.
- (KR) South Korea Q2 preliminary GDP Q/Q: 0.7% V 0.4%E; Y/Y: 2.9% V 2.6%E.
- (KR) South Korea Fin Min Choo: Inflation to peak in either Sept or Oct (yesterday after the close).
China/Hong Kong
- Hang Seng opened +0.6%; Shanghai Composite opened +0.1%.
- (HK) Hong Kong Fin Sec Chan: May need to cut 2022 GDP outlook for the second time in 3 months due to the latest 5th wave of covid – SCMP.
- (CN) Shanghai adds 10 additional high and medium risk areas to lockdown.
- (HK) Hong Kong Fin Min: Hong Kong will not decouple the HKD from the USD.
- (HK) Hong Kong Monetary Authority (HKMA): CNY10B intra day fund quota used up as of 03:00 GMT (2nd consecutive day).
- (CN) China PBOC sets Yuan reference rate: 6.7483 v 6.7543 prior.
- (CN) China PBOC Open Market Operation (OMO): Sells CNY5.0B in 7-day reverse repos v CNY5.0B prior; Net drain CNY2.0B v Net drain CNY7.0B prior.
- (CN) China Sec Daily: China PBOC has a bigger focus on rates than sizes of Open Market Operations (OMO).
- 9988.HK Seeking primary listing on the HKEX, will be dual primary listed on NYSE; Expects completion by end of 2022 [currently has a secondary listing on the HK Exchange].
- (CN) China fashion e-commerce co, Shein, said that shareholders are looking at bids for their stakes at ~30% discount to $100B valuation given in April, speculation could delay an IPO - SCMP.
- (CN) China NDRC initiating interministerial meeting mechanism will allow top officials from 20 govt bodies to communicate about their policies on the digital economy; Seen as a sign that the govt will focus on support and development and not further crackdowns - press.
Other
- (PH) Philippines Central Bank (BSP) Gov Medalla: This year will not return to 2-4% inflation target; Monetary policy still supportive of growth.
North America
- WMT Cuts Q2 and FY23 guidance; Primarily due to pricing actions aimed to improve inventory levels at Walmart and Sam's Club in the US and mix of sales.
- (US) Pres Biden: Expects to speak with China Pres Xi this week.
- PKG Reports Q2 $3.23 v $2.87e, Rev $2.24B v $2.13Be; Raising paper product prices by an added $60/ton.
Europe
- UBSG.CH Reports Q2 Net $2.11B v $2.0B y/y, Adj PBT $2.61B v $2.6B y/y, Rev $8.92B v $8.98B y/y; to continue buyback as planned.
- AMZN To raise Amazon Prime subscription prices by 20% or more in Europe effective Sept 15th.
Levels as of 01:15ET
- Hang Seng +1.6%; Shanghai Composite +0.8%; Kospi +0.4%; Nikkei225 -0.1%; ASX 200 +0.3%.
- Equity Futures: S&P500 -0.3%; Nasdaq100 -0.4%, Dax -0.1%; FTSE100 -0.0%.
- EUR 1.0250-1.0216; JPY 136.70-136.29; AUD 0.6983-0.6949; NZD 0.6281-0.6255.
- Commodity Futures: Gold +0.1% at $1,720/oz; Crude Oil +1.3% at $97.96/brl; Copper +1.6% at $4.42/lb.
All information provided by Trade The News (a product of Trade The News, Inc. "referred to as TTN hereafter") is for informational purposes only. Information provided is not meant as investment advice nor is it a recommendation to Buy or Sell securities. Although information is taken from sources deemed reliable, no guarantees or assurances can be made to the accuracy of any information provided. 1. Information can be inaccurate and/or incomplete 2. Information can be mistakenly re-released or be delayed, 3. Information may be incorrect, misread, misinterpreted or misunderstood 4. Human error is a business risk you are willing to assume 5. Technology can crash or be interrupted without notice 6. Trading decisions are the responsibility of traders, not those providing additional information. Trade The News is not liable (financial and/or non-financial) for any losses that may arise from any information provided by TTN. Trading securities involves a high degree of risk, and financial losses can and do occur on a regular basis and are part of the risk of trading and investing.
Feed news
Join Telegram
---
Recommended Content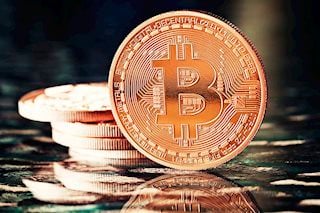 BTC rallied back into the $17,000 price zone after several failed attempts. Bitcoin price a countertrend move just before November's auction finalized. Still, on-chain metrics suggest the downtrend is not yet over.
Read more

A flashback to 2019 just before 2022 ends? The last Nonfarm Payrolls release is set to show a pre-pandemic level of job gains, around 200,000. Or maybe lower. However, expect another positive surprise – triggering a temporary Dollar bounce.
Read more
---