Equity markets are treading water on Tuesday, as investors take a pause following quite an eventful week.
Investors seem a little lost this week, disheartened by the jobs report in particular but also poor tech earnings and a still hawkish Federal Reserve. The central bank may have softened its tone a little but once you take the economic data into consideration, the case for a couple more 25-basis point hikes is clearly there.
That's come as quite a setback following what has been a much more optimistic start to the year, in which interest rate expectations have been broadly pared back. But as was always likely to be the case, and will likely remain so this quarter at least, the data is going to be inconsistent and sentiment is going to reflect that.
The path to peak inflation seemed very linear and sharp but the journey back to 2% is likely to be anything but. Clearly, there is a lot of underlying strength in the labour market that is going to make the case for pausing challenging, although I suspect there'll be plenty of examples over the next couple of months that may make it seem more appealing.
A slight hawkish shift from the RBA?
The RBA is on a similar trajectory to the Fed now, even a little ahead, in that it's on a meeting-by-meeting path and has been hiking in 25 basis point increments since October. That said, based on the language overnight, it would appear the light at the end of the tunnel may be dimming and the RBA could be laying the groundwork for a prolonged exit. Core inflation has remained stubbornly high and while a return to super-sized hikes looks unlikely, the expectation now for the next couple of meetings is that 25 basis point hikes are widely expected.
Still rangebound
Oil prices are bouncing back again today, continuing their better start to the week. The apparent success of China's transition from zero-Covid to living with it owes a lot to the rebound we're seeing as a strong recovery will naturally drive much higher demand and competition.
That said, markets have been basically range-bound since early December - albeit in a wide range - and the latest recovery simply takes the price back into the middle of that range. The temporary suspension at the Ceyhan terminal following the earthquake in the region may have also lifted prices a little on Monday but with that likely to be lifted soon after no damage was discovered, it's unlikely to have been a significant factor in the price moves.
Correction may have further to run
The gold sell-off appears to have stalled around $1,860, where it has seen some support over the last couple of sessions. This was a notable level on the way up as well last month but I suspect it may not represent the end of the correction, given how considerable the rally was from the start of November until last week. We could see gold pare some losses, at which point $1,900 would obviously be interesting, being such a significant area of support in recent weeks. A move lower could draw interest to $1,820-$1,830 which stands out as a big initial test.
Tick and tick
Bitcoin continues to look in a fairly strong position, having weathered the recent storm quite well. It remains not far from its highs and within the range it's traded in for most of the last few weeks. Sentiment remains a dominant factor but what the community will likely be hoping for more than anything right now is for headlines to not turn against them and for cryptos to show some resilience. So far, both of those boxes are being ticked.
This article is for general information purposes only. It is not investment advice or a solution to buy or sell securities.
Opinions are the authors — not necessarily OANDA's, its officers or directors. OANDA's Terms of Use and Privacy Policy apply. Leveraged trading is high risk and not suitable for all. You could lose all of your deposited funds.
---
Follow us on Telegram
Stay updated of all the news
Recommended Content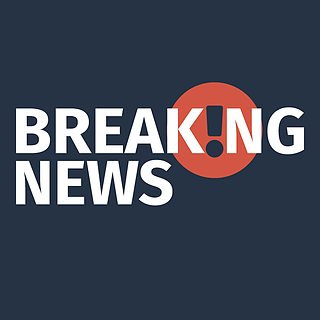 Binance, one of the world's largest cryptocurrency exchanges by trading volume, announced that it halted spot trading. The announcement from the exchange caused BTC and ETH to drop by nearly 3% and 4%.
Read more

Deutsche Bank (DB) is the newest bank that has the market worried. Shares opened down more than 6% on Friday and at the time of writing are trading off -6.8% at $8.99.
Read more
---