A financial bubble as bad or worse than that of 1929
Dear Fellow Star Gazers,
Happy Full Moon!
Markets are soaring. Bitcoin has had a ball. But can this really last?
Throughout the 20th century, Saturn's crossing of the Galactic Centre coincided with market falls. A repeat during 2017 was expected – though made complicated by the fact that Saturn would cross this point three times thanks to retrograde motion. Each time, Uranus at 120 degrees to both Saturn and GC had the potential to counter-balance negativity and bring surprising upturns – which, so far, has been the case.
However, with Pluto aligning with an important black hole, I felt on balance that we would at some point see a sharp downturn. The big question was when? There would have to be a trigger.
Would it be this Full Moon (which is also a Super Moon when the Moon is closest to Earth) and which coincides with Mercury turning retrograde – not to mention the Mars-Uranus opposition (Friday Dec 1st) which, on eight out of eleven recent occasions has marked a top before a decided downturn? (At the time of writing it seems that the expected top has occurred).
As always, more research was needed. Thanks to the combined power of the brilliant Optuma software and a small programme written for me, I was able to 'peer under the hood' and get a better sense of what's happening.
Analysis of Mercury's position indicates that markets (SPX especially) do run high as Mercury moves through Sagittarius. Mercury won't leave this sign (geocentrically) until Jan 11th suggesting that an end of year rally is more likely than not (though Monday 4th through Wednesday 6th could see a choppy financial ride). Mercury, planet of trade, has also been at maximum declination: another factor pushing markets ever-higher. As this declination reduces and comes back within bounds from next Thursday (7th), markets should come off the boil. I suspect that we have seen the highs for 2017.
The next New Moon is on December 18th and at a degree close to the Galactic Centre. This date too could see another surge but will likely be followed by a sharp fall back by the Winter Solstice three days later. True, we could see things muddling along through to the end of the year: traders after all like to end the year on a high note.
Even so, we might all agree that at so many levels there is a sense of everything being precarious: from waiting for the Balinese volcano to erupt, to the possibility of earthquake elsewhere, to N. Korea's testing of more missiles and reactions to these tests, the political situation in so many countries, Brexit, etc etc etc. For weeks if not months it has felt as though we are on a roller coaster ride – and that at some point we have to come to Earth with a bump. It is exhausting keeping up with the news and probably not good for our collective mental health.
Fact is that Saturn's entry into Capricorn (coinciding with the Winter Solstice) will surely bring increased talk of austerity and contraction even as markets are stratospheric. We should view this ingress as an early warning for when markets decidedly come off the boil in the fourth quarter of next year when Saturn and Uranus separate from their trine aspect and when the lunar node reaches Cancer.
I remain convinced that we are experiencing a financial bubble and that when it bursts it will be as bad or worse than that of 1929. Note that we are headed toward solar minima and that the extra-ordinary line up of planets in 2020 is likely indicative of a serious change in financial trend which I believe will take us into global recession in 2025-2027.
PROPERTY MARKETS
Whilst Bitcoin and stock markets have soared the same is not true in property markets where fractures – especially in top end properties are now showing. Some super high-end properties are already losing value. With Saturn's arrival in Capricorn, realism in the value of properties will become increasingly apparent. So yes, I am looking for a drop in prices though not at the lower end of the scale. Fact is that it many people will find it extremely difficult to raise the necessary funds (mortgage or otherwise) for purchase following Saturn's ingress and that this will have affect asking prices.
ATTITUDES
We each have our own approach to financial matters and yes, though I wish I had focused on Bitcoin investment, I also know that I couldn't have coped with the worry of its apparent rocket-fuelled rise and fear of price collapse. With Saturn on my tail in recent weeks, I have been very much risk-averse preferring instead to focus on stocks that I feel will do well through the next two years.
I have also been working on another book: a guide to negotiating the financial tides of the coming years. I had reached the half-way mark but stalled when my husband was taking ill just after the last Full Moon (now doing much better) and which resulted in the cancellation of my writing retreat.
Time for research was limited throughout November. However, I am now making up for lost time and will present some research at the SFAA event in Ft Lauderdale, Florida on Friday January 12th and Saturday January 13th. Since this new book is as much about using your personal chart as focusing on long-term cycles, the Saturday workshop will be very hands-on.
The planned trips to Florida (January 2018), UAC (Chicago May 2018), the AA conference (June 2018), Montreal, Toronto (both July 2018) and the Faculty of Astrological Studies, Oxford Summer School (August 2018), all to prepare for, I have decided not to arrange another on-line event for the moment. Hopefully this can be arranged for February and I can announce it in the next Full Moon letter (January 2nd).
Until then, wishing you all a very happy holiday period and reminding you that truly, the best investments of all are in health, friends and family.
For now,
Yours from the stars
Christeen

The Beginner's Guide to Financial Astrology (February 2017) is now available through Amazon as is 'Exploring the Financial Universe' (October 2016)

Events: all information on the website www.financialuniverse.co.uk

FT LAUDERDALE - - January 12th and 13th 2018
CHICAGO: UAC conference May 2018 www.uacastrology.com
READING, UK: The Astrological Association's 60th celebrations
MONTREAL and TORONTO: July 2018
OXFORD, UK: August 2018
Feed news
---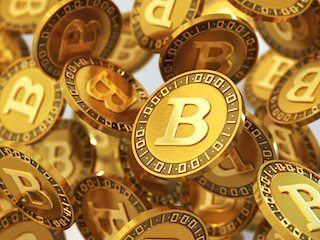 BTC generated a significant amount of buying during the early NY trading session, pushing higher by more than 5%. Likewise, ETH has rallied over 24% from the weekly lows. XRP continues to lag BTC and ETH in performance, but a rally of its own is likely to develop very soon.
Read more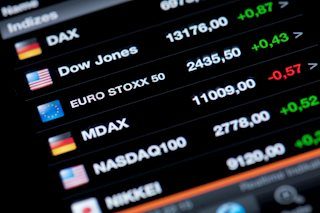 Tesla (TSLA) reported earnings for Q4 after the close on Wednesday. Earnings per share came in at $2.54 versus the average estimate of $2.26. Revenue was $17.72 billion versus estimates for $16.35 billion.
Read more
---