4th Quarter 2022 GDP is much weaker than headline numbers, recession is not off
The headline GDP for the fourth quarter came in a bit better than expected, but let's dive into the details.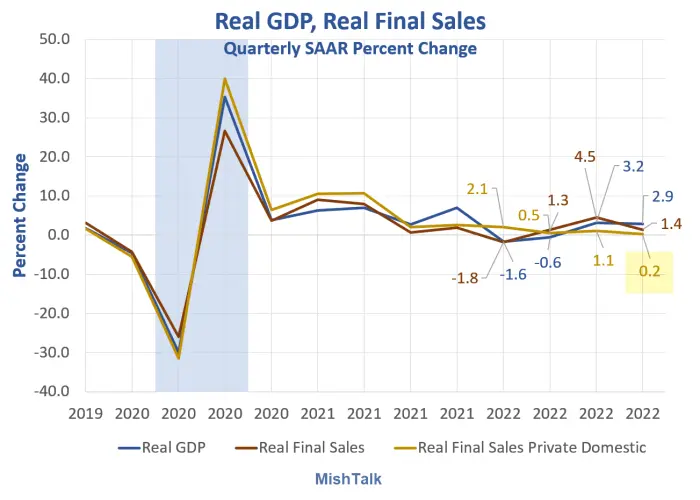 Real gross domestic product (GDP) increased at an annual rate of 2.9 percent in the fourth quarter of 2022, according to the "advance" estimate released by the Bureau of Economic Analysis.

In the third quarter, real GDP increased 3.2 percent. The GDP estimate released today is based on source data that are incomplete or subject to further revision by the source agency.
2022 Q4 Headline Details
Real GDP was up 2.9 percentage points (PP).
Real Final Sales (RFS) were up 1.4 PP. RFS is the bottom line number. The rest is inventory adjustment which nets to zero over time.
Inventory adjustments added 1.5 PP. Good luck with that inventory build in 2023 Q1 given falling consumer demand.
Real Final Sales to Private Domestic Purchasers was just 0.2 PP. Government spending including military aid contributed 1.2 PP to the RFS total.
2022 Q4 Other Details
Personal Consumption Expenditures (PCE) contributed 1.42 PP to GDP, with goods at .26 PP and services 1.16 PP.
Fixed Investment subtracted 1.20 PP with residential declining 1.29 PP.
Change in Private Inventories added 1.46 PP.
Exports subtracted 0.15 PP
Imports added 0.71 PP (falling demand for stuff).
Government consumption added 0.64 PP.
It's difficult to pretend this is a strong report.
What About Q1 and Q2?
Lots of people were touting recession in the first half because we had two quarters of falling GDP.
I was not one of them. I did think a recession started in May but subsequent numbers proved me wrong.
Note that RFS to private domestic purchasers was up 2.1 PP in 2022 Q1 and another 0.5 PP in Q2. No conceivable recession there.
Weak Consumer Spending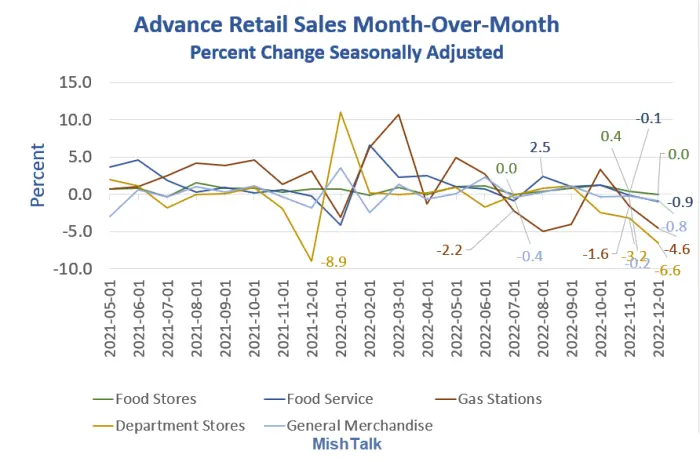 RFS to private domestic purchasers is a mere 0.2 PP in Q4 and I suspect most of that was in October.
Real spending was robust in October but fell off the cliff starting November. The decline accelerated in December.
Month-Over-Month Advances and Declines
Food Service: -0.9 percent
Food Stores: +0.0 percent
Gas Stations: -4.6 Percent
General Merchandise: -0.8 Percent
Excluding Motor Vehicles and Gas: -0.7 Percent
Excluding Motor Vehicles: -1.1 Percent
Nonstore (Think Amazon): -1.1 Percent
Motor Vehicles: -1.2 Percent
Department Stores: -6.6 Percent
2022 Gross Domestic Income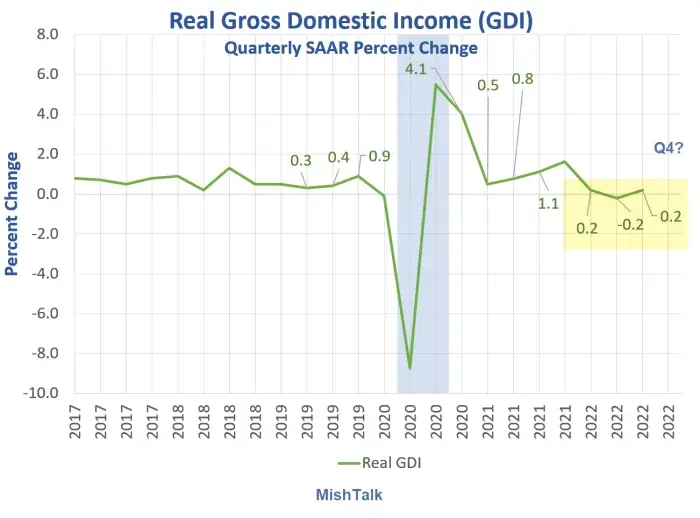 Real Gross Domestic Income (GDI) and Real GDP are two measures of the same thing. They equal over time.
The BEA does not release GDI with the Advance GDP estimate so we do not yet know what that will be. The last two quarters net to zero.
That is yet another indication that jobs are not as rosy as people think.
Money Supply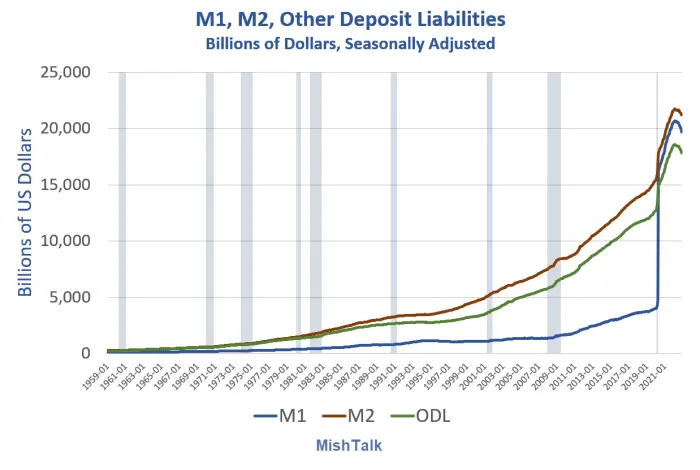 Money supply is falling off a cliff, another sign of economic weakness.
Lacy Hunt at Hoisington management thinks recession started in November and I suggest either November or December.
The Q4 GDP numbers do nothing to change my mind.
This material is based upon information that Sitka Pacific Capital Management considers reliable and endeavors to keep current, Sitka Pacific Capital Management does not assure that this material is accurate, current or complete, and it should not be relied upon as such.
---
Follow us on Telegram
Stay updated of all the news
Recommended Content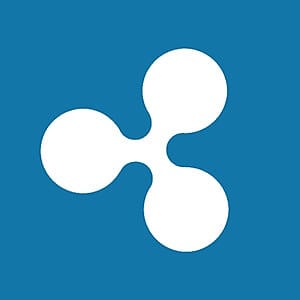 XRP price has been rising impressively, drawing investors towards the crypto asset. However, these traders might want to brace for a potential pullback following the recent rallies despite the Ripple community preparing for a win against the SEC.
Read more

Lululemon Athletica (LULU), the only heir to Nike's (NKE) success in the athletic wear realm, reported earnings late Tuesday that show why it has remained a must-own stock despite the market tanking over the past year.
Read more
---