18 Currency Pairs: Long term Averages and Forecasts
The commonality to Currency markets and among the 18 pairs we trade weekly is long term targets are within 300 pips which means if achieves not only price alignments but neutral currency prices as new trading ranges are firmly established. A settled Price substitutes for neutrality as a settled Price lacks significant movement ability.
AUD pairs as AUD/USD, AUD/JPY and AUD/CHF however are holdouts to the 300 target number as AUD/USD and AUD/CHF targets stand at 400 pips and AUD/JPY 500. AUD/CHF shares the same commonality to NZD/CHF at 400 pips. GBP/JPY is next in line from AUD/JPY at 400 pips while CAD/JPY and GBP/CHF reside as lows to 200 pip targets. Remainder pairs reside at 300 pips however exclusions exist.
GBP/AUD sits within a wide 1.7500 to 1.9400 range and at 1.8700's is under no threat to break anytime soon. EUR/NZD and GBP/NZD while not fully factored yet stand at traditional wide ranges and also under no threat as well to break anytime soon.
The second Currency Market commonality is a vast majority of the 24 currency pairs trade below or just above 5 year averages. USD/CAD at 1.2992 trades above while EUR/AUD and EUR/GBP trade above 5, 10 and 15 year averages. EUR/CHF threatens its 5 year average at 1.1108, EUR/USD at 1.1334, GBP/JPY at 148.05, EUR/JPY 123.00, GBP/CAD 1.7037.
For most currency pairs, trade below 5 year averages also means trade below 5, 10 and 15 year averages. What trade below averages 5 -15 means is continued compressed ranges and a price in dire need to rise in order to travel to higher ranges for increased volatility.
Currency Pair exceptions exists to the 5 -15 normal trade ranges. GBP/CAD as a wide range yet traditionally neutral currency pair and normally trades between its 5 and 15 year average to signify neutrality but the 10 year at 1.7037 crossed below the 5 year at 1.7714. EUR/JPY 10 year at 123.49 crossed below the 5 year at 127.00. GBP/JPY 10 year at 148.05 crossed below the 5 year at 154.00.
GBPCAD now trades below 5, 10 and 15 year averages while EUR/JPY and GBP/JPY trade below 5, 10 and 15 year averages.
EUR/CAD Neutrality trades between its proper arrangement at 14 to 5 year averages from 1.4461 and 1.4713. USD/CHF above the 5 year at 0.9804 will trade between its 5 and 15 year average at 1,0205. USD/JPY trades neuitral from the 14 year average at 103.16 to 5 year at 112.55. GBP/AUD trades neutral from its 14 average at 1.8897 to 5 year at 1.8315.
14 Vs 10 Year averages
If ever a breakout warning existed, its those Currency pairs trading between the 10 and 14 year averages and many fit this order. GBP/NZD's 14 year at 2.1884 Vs the 10 year at 1.9892. EUR/NZD 1.7623 at the 15 average Vs the 10 year at 1.6637. NZD/CAD 14 year at 0.8283 Vs the 10 year at 0.8588.
10 V 5 Year averages
CHF/JPY trades between its 10 year at 104.88 and 5 year at 114.86. AUD/NZD trades between its 5 year at 107.25 and 10 year at 1.1619.
EUR/GBP trades above its 5, 10 and 15 year averages at 0.8383 while EUR/AUD also trades above its 5, 10 and 15 averages. USD/CAD trades above all averages and nearest is 1.2992 to then trade between the 5 and 10 averages from 1.2992 to 1.1634. Remainder currency pairs trade below 5, 10 and 15 year averages how neutral prices beckons.
Heading to Neutrality
EUR/USD on a break of 1.1334 would trade between its 5 and 10 year averages at 1.2369. EUR/CHF on a break of its 6 year average at 1.1107 then would trade from its 5 and 0 year average at 1.1868. CAD/CHF on a break of its 5 year average at 0.7553 would trade from 0.7553 to 10 year at 0.8374.
Long term targets
Long term targets doesn't necessarily mean today but it offers direction and trade strategy.
USD/CAD 1.2886 or 300 pips however the 5 year at 1.2992 must break.
CAD/JPY 84.56 from 92.00's and 300 pips.
GBP/CAD 1.6881 then 10 year at 1.7037.
GBP/CHF 1.2912 then 5 year at 1.3373.
EUR/USD 1.1477 but 5 year at 1.1334.
GBP/USD 1.3380 then 5 year at 1.3632
GBP/JPY 143.76 then 10 year at 148.05
EUR/JPY 123.61 caution 10 year at 123.58
EUR/AUD 1.5771 then 14 and 5 year at 1.5229 and 1.5212.
GBP/AUD No target, range currency pair
NZD/USD 0.6788 then 5 year at 0.6959
NZD/JPY 72.12 then 10 and 14 year at 74.57 and 74.59
NZD/CHF 0.6729 then 5 year at 0.6819
AUD/USD 0.7392 then 5 year at 0.7461
AUD/JPY 79.86 then 5 year at 84.01
AUD/CHF 0.7295 then 5 year at 0.7311.
Trade strategy overall constitutes either targets achieve fairly soon and a massive neutrality exists in currency markets or the magic number from 300 drops to a 600 pip target.
GBP/NZD and EUR/NZD targets updates today however both are extraordinarily wide range currency pairs and a formal target is never expected.
Best and easiet trade among all 18 Currency pairs is EUR/AUD as was the sell rally case for all EUR/AUD posts within the past 18 months.
Trading currencies and other financial instruments carries a degree of loss and possible loss of entire investments. Please managed your own risks, stop loss, and margins requirements.
Analysis feed
---
Latest Forex Analysis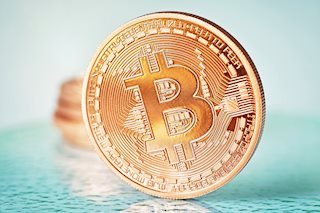 The crypto board starts the week stuck on critical levels. The war for dominance has been favorable to Ethereum for weeks, and the graphics seem to indicate that it's now Bitcoin's turn to win a few battles.
Read more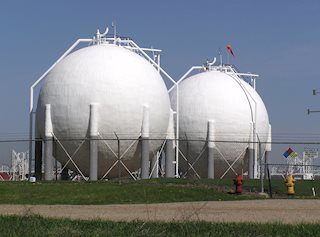 WTI (futures on Nymex) climbed nearly 1.50% in a bid to test the $42 mark on Monday, in the wake of the upbeat outlook painted by Saudi Aramco's CEO Nasser and expectations that Iraq will cut output in August.
Oil News
---