The Close Line Tactic: Pivot Points and Candle Chart Patterns
The Close Line Tactic
There are many trading methods one can employ to actively trade including various mechanical trading systems and manual trading tactics. The constant changing of market conditions can require system traders to adapt and update the parameters for the trading decisions. I often prefer the hands on visual approach which is more of a manual method while employing mechanical risk management techniques. The visual approach is aided by the use of candle charts. The draw back is one must have a basic understanding of this form of charting to begin with. The upside is once you learn the basics, a new meaning of how markets act may open up to you.
It amazes me that candle charting was one of the first forms of tracking commodity prices some 400 years ago, today it has become more popular, however, relatively few Futures traders implement it in their analysis. The myth surrounding this method is that it is a highly complicated means of charting. The fact is it is a relatively simple method and enhances the visual effects in charting. Candle Stick Charting is a basic building block method that immediately shows a trader the important connection between the four most important aspects of price analysis. That is the relationship between the Open, High, Low and close of a given session. It involves colors to differentiate the relationship between the open and close referred to as the real body, it acts as an immediate way to illustrate and help identify the current markets environment and the current time frames acceptance or rejection of a specific support or resistance level in a clear visual manner. If for example, on a given trading session prices move higher from the opening price, establishing the high and then fails, the distance formed from those points of interest is called the shadow.
In my Book "Technical Trading Tactics: How to Profit using Pivot Points, Candlesticks and other Indicators" I demonstrate many powerful ways to anticipate support and resistance levels. In my Trading course I teach specific trade setups and confirm signals to trigger or execute trades, how to manage a trade and know when to exit or even reverse a position. One such method I reveal in the course is combining the Pivot Calculations and what I call the "Close line approach" in candle chart patterns. It is a simple and basic approach that is a high probability winning strategy.
This article points out such a method that may help you improve your understanding when combining these two methods of analysis that allows you to develop a consistent winning trading strategy. Consider this your own personal trading system that is based off of proven and powerful techniques. For a moment I want you to envision the concept of epoxy glue, it requires two compounds. Separately they are not very reliable or in fact a very strong bonding substance. However, when combined, a chemical reaction occurs and forms an amazingly strong and powerful bond.
Using the methods of Candlesticks with Pivot Points can give you that same result if you know what to look for. The implementation of longer term analysis using Pivot Points will give a trader a fantastic means in which to anticipate a point from where a trend change could occur, thus helping one to not only prepare but to act on a trade opportunity.
Here is a Bullish setup:
• When the market approaches a key Pivot Point, buy on the close or on the next open once a new closing high is made above the previous bullish reversal candle pattern. • Place your initial risk management stop below the low of the lowest low point of the bullish candle pattern on a stop close only basis. • Exit the trade on the close or the first open of a candle that makes a lower low after a prolonged uptrend. • One can use a "Filter" or back-up process to confirm the buy signal against a major Pivot Point number such as a bullish convergence stochastic pattern.
A bullish Candle pattern can be a Harami, Harami Doji Cross, Bullish Piercing Pattern, A Bullish Engulfing Pattern or my favorite, but a rare occurring pattern called a Morning Doji Star.
The setup:
One can implement different time frame analysis besides Daily work but include Weekly and even Monthly Pivot Point calculations. Take for instance the Weekly numbers. They are compiled from the previous weeks High, Low and Close. This method of analysis after calculating the numbers alert you well in advance of a potential Support and or resistance level. If you have you calculations figured out on the close of business on a Friday then you are prepared before the weekend starts and now have a general guide of what may be the next weeks potential High, Low or both. In the setup process you develop the concept to enter in a long or short position and identify the target area to enter and what you wish to establish as your risk or your risk objective. Another event that occurs in the setup process is you now can "set up" your order to buy on your trading platform with the selected contract amounts. In other words, prearranging the commands on the electronic order ticket. Now all we need is confirmation so I can pull the trigger or click my mouse to establish an entry in the market and my position.
The bullish trigger:
After a specific candle makes a higher high but more significantly, a higher closing high gives us the trigger to buy as that candle period is closing, or on the open of the next candle.
Once again the rules of engagement are as follows: • Buy on the close or the open of the next candle after a new closing high was made from the previous time period's reversal pattern candle. • Exit on the close or open of the first candle that makes a new closing low than the previous candle. • One can use a "Filter" or back-up process to confirm the signal such as a stochastic pattern.
When investors first discover Pivot Points, most often their first impression is one of pure amazement. Mainly due to its ability to predict what a specific time frames overhead resistance or support might be. Moreover, more times than not the High, Low or even both are right on target as the exact number for that given session. Make no mistake Pivot Point analysis is impressive. However, its real power and value does not end there. Pivot Point Analysis deals with pin pointing not only Time but also Price. It is what I consider the "Right Side" of the chart indicator. It also gives you a method for identifying the trend and how to determine the typical price or fair value of a given time frame. After all, that is what the actual Pivot Point number is. If prices deviate too far from that point the outer calculation numbers can help you determine at what point a market is most likely to turn. One can use this feature to develop a moving average system when combined with the visual aid of certain candle patterns will give you guidance as to when and where you can enter and exit positions. Traders who want every edge in their approach for the highest probability of success will benefit from this simple but yet time tested method.
All the best, John L. Person
There is significant risk of loss trading futures and options. Futures and options trading may not be suitable for everyone and you should carefully consider the risks in light of your financial condition in deciding whether to trade commodity futures and options. Further, You, assume the entire cost, lost and/or risk of any trading you choose to undertake; All funds committed should be purely risk capital. You may sustain a total loss of the initial margin funds and any additional funds that you deposit in your account to establish or maintain a position in the commodity futures and options market. You should realize that when trading futures and/or granting/writing options one could lose the full balance of their account. It is also possible to lose more than the initial deposit when trading futures and/or granting/writing options. Under no circumstances, including, but not limited to, negligence, shall this site be liable for any special or consequential damages that result from the use of or the inability to use, the materials provided by this site. The materials and information provided on this site are not, and should not be construed as an offer to buy or solicitation to buy and/or sell any of the named materials or commodities. Past performance is not necessarily an indication of future performance.
Education feed
---
Editors' Picks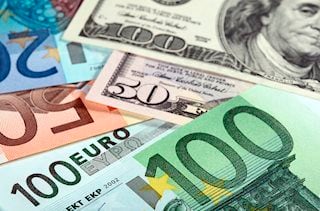 EUR/USD turns red, refreshes intraday low to 1.2140, during Wednesday's Asian session. The major currency pair jumped to the new high in 11 weeks the previous day as the US dollar dropped to unfamiliar territories since late February.
EUR/USD News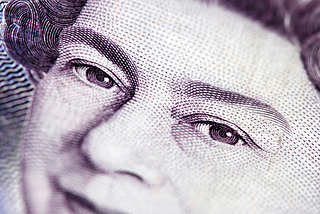 GBP/USD eases from the multi-day top, marked on Tuesday, taking rounds to 1.4140 during Wednesday's Asian session. In doing so, the cable portrays a typical cautious mood ahead of the key UK Q1 GDP and the US Consumer Price Index (CPI) data for April.
GBP/USD News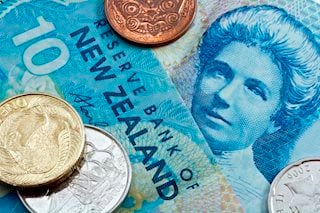 The NZD/USD pair remains muted in the early Asian session. The pair is downbeat for the past three sessions in a row, having made a high of 0.7300 on Monday.
NZD/USD News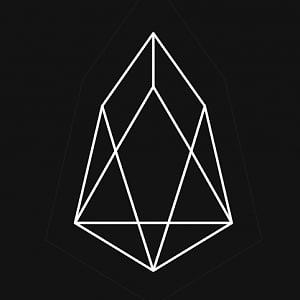 EOS price may log the largest one-day gain since July 3, 2017. No signs of an extreme overbought condition on the daily or weekly Relative Strength Indexes (RSI). Block.one announces plans to launch a cryptocurrency exchange subsidiary.
Read more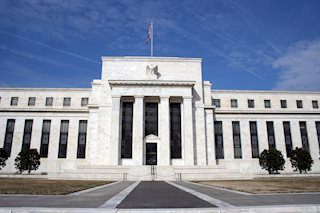 We expect US rates and yields to continue to tick up over the next 3-6 months as the US recovery gains speed, inflation expectations and real interest rates continue to rise and markets really begin to discuss the timing of Fed QE tapering.
Read more
RECOMMENDED LESSONS
Discover how to make money in forex is easy if you know how the bankers trade!
In the fast moving world of currency markets, it is extremely important for new traders to know the list of important forex news...
Chart patterns are one of the most effective trading tools for a trader. They are pure price-action, and form on the basis of underlying buying and...
The forex industry is recently seeing more and more scams. Here are 7 ways to avoid losing your money in such scams: Forex scams are becoming frequent. Michael Greenberg reports on luxurious expenses, including a submarine bought from the money taken from forex traders. Here's another report of a forex fraud. So, how can we avoid falling in such forex scams?
Trading is exciting. Trading is hard. Trading is extremely hard. Some say that it takes more than 10,000 hours to master. Others believe that trading is the way to quick riches. They might be both wrong. What is important to know that no matter how experienced you are, mistakes will be part of the trading process.
---