Newer traders sometimes struggle when trying to identify supply and demand zones. My best advice is to practice and see if your zones are lining up with those identified by your instructors in the Extended Learning Track.
There is also an additional method to identify potential turning points in the markets. This method is not to replace identifying supply and demand, but is rather a way to supplement and perhaps to confirm those levels. This is not a magical tool that will work all the time. The tool/method I am talking about is floor trader pivot points.
The pivot points were created to give professional floor traders at exchanges a way to determine possible support and resistance without having to refer to charts. The pivot point itself is simply the previous day's high + the previous day's low + the previous day's close divided by three. This pivot point can act as a support or resistance level for price and can be applied to equities, forex, and futures charts. Wait a minute! Not so fast, don't the futures and forex trade 24 hours a day? How can we get a close price? Actually, the trade price at 5:00PM New York time (EST) is used as the "closing time" for our calculations.
By using this pivot point number and some additional mathematical calculations, we can derive several additional support and resistance numbers. In fact, there are calculations for four support and resistance levels. We can use these pivot support and resistance as possible entry and target points for trading.
Some trading platforms automatically draw pivot points on your chart for you, but if you are creating your trading plans the night before, you can easily add the pivots to your chart. There are several websites that will give you the pivot points. One that I like is www.bigpaisa.com. On the site, you can get the daily and weekly pivots for any NSE or BSE security.
Although the main use for the pivots is intraday charting, you could plug in the weekly or even the monthly high, low, and close to determine the future support and resistance for swing and position trading. One thing to remember: these pivot points should not take the place of the support and resistance you visually identify on your charts. Those turning points were caused by the emotions of investors and traders and therefore carry more weight. These people will remember how they triumphed or were hurt at those price levels. Since pivot points do not carry those same emotions with them, they only work if traders believe they work and act in the same manner when price reached those levels.
Fortunately, they have gained enough popularity that they are almost a self-fulfilling prophecy on many stocks and markets. So while not the end all, pivot points could help you determine the turning points of a stock, sector, index, currency, etc. This can be a valuable tool in your trading arsenal. So until next time, may all your trades be green and your losses small!
This content is intended to provide educational information only. This information should not be construed as individual or customized legal, tax, financial or investment services. As each individual's situation is unique, a qualified professional should be consulted before making legal, tax, financial and investment decisions. The educational information provided in this article does not comprise any course or a part of any course that may be used as an educational credit for any certification purpose and will not prepare any User to be accredited for any licenses in any industry and will not prepare any User to get a job. Reproduced by permission from OTAcademy.com click here for Terms of Use: https://www.otacademy.com/about/terms
Education feed
---
Editors' Picks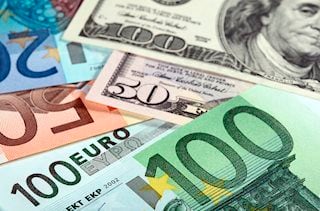 EUR/USD remains pressured towards 1.2100 amid a broadly firmer US dollar. Trading sentiment dwindles amid mixed updates, light calendar and pre-US CPI caution. S&P 500 Futures drop 0.1%, US Treasury yields seesaw near previous day's close.
EUR/USD News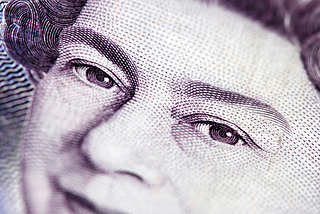 GBP/USD snaps a three-day winning streak, consolidates gains near the 11-week top above 1.41. UK warns over NI post-Brexit trade deal, French-British tension ease in Jersey waters. UK Q1 GDP is expected to contract, US CPI may keep reflation fears on the table.
GBP/USD News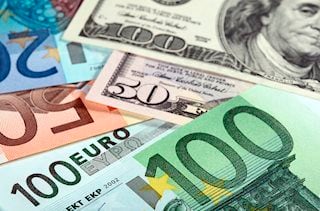 EUR/USD remains pressured towards 1.2100 amid a broadly firmer US dollar. Trading sentiment dwindles amid mixed updates, light calendar and pre-US CPI caution. S&P 500 Futures drop 0.1%, US Treasury yields seesaw near previous day's close.
EUR/USD News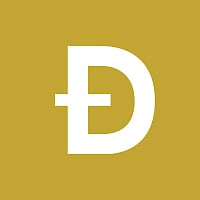 Dogecoin price corrected over 40% from the May 8 high, but outstanding support at the April high keeps bullish aspirations focused on $1.00. Daily RSI shows a bearish momentum divergence. IntoTheBlock IOMAP metric shows considerable support just above the April high.
Read more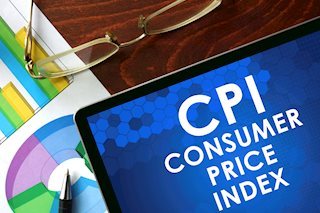 American consumer prices are set to rise by the most in a decade as the base effect from last year's pandemic collapse reaches its height. The Consumer Price Index (CPI) is expected to climb 0.2% in April, according to the consensus forecast from the Reuters survey of economists.
Read more
RECOMMENDED LESSONS
Discover how to make money in forex is easy if you know how the bankers trade!
In the fast moving world of currency markets, it is extremely important for new traders to know the list of important forex news...
Chart patterns are one of the most effective trading tools for a trader. They are pure price-action, and form on the basis of underlying buying and...
The forex industry is recently seeing more and more scams. Here are 7 ways to avoid losing your money in such scams: Forex scams are becoming frequent. Michael Greenberg reports on luxurious expenses, including a submarine bought from the money taken from forex traders. Here's another report of a forex fraud. So, how can we avoid falling in such forex scams?
Trading is exciting. Trading is hard. Trading is extremely hard. Some say that it takes more than 10,000 hours to master. Others believe that trading is the way to quick riches. They might be both wrong. What is important to know that no matter how experienced you are, mistakes will be part of the trading process.
---