Volatility also moved higher as a result and equity markets were down on the day
Highlights:
Market Update: The big story yesterday was the attack on the Saudi oil facilities and the resulting surge in oil prices. The U.S. has stated that it believes Iran to be behind the attacks. Brent and West Texas crude oil moved up big as a result. West Texas crude oil closed higher by 14.68%. Volatility also moved higher as a result and equity markets were down on the day. The S&P 500 dropped -0.29% (IVV). U.S. 10-year yields fell 6 basis points. Bonds, gold, and the U.S. dollar all rallied.
Economic Data: The Empire State Manufacturing General Business Conditions Index was released yesterday. It dropped to a level of 2.00. This is further evidence of a continued slowdown in the broader economy. Economists were hoping for a pick-up in the data. China Industrial production data was also released and is up only 4.4% year over year, the lowest growth rate since 2001. The global slowdown continues.
Oil: The big story was the surge in oil prices. Oil broke out to the upside, closing above 62 and breaking short-term resistance. The next test is around 65-67. A breakout above these levels would imply a move back to 75. If Saudi Arabia retaliates against Iran, we would expect oil to break out to the upside. Oil is now back above its 200-day moving average.
U.S. Dollar: The U.S. dollar rallied yesterday, gaining 0.35% on the day against a trade weighted basket. The U.S. dollar remains above its upward sloping 200 day moving average. The move up in the dollar is deflationary in nature. If the reflationary trade of the past two weeks is to continue, we would expect the dollar to break down and reverse into a negative trend. That is not the case currently.
Copper: It is interesting to see how asset classes responded to the surge in oil yesterday. One would think that the move up in oil would be inflationary and assets that respond favorable to inflationary conditions would rally alongside oil. However, the market responded quite differently. Other than the oil move, a deflationary response was seen yesterday. Copper is a perfect example. Copper dropped over -2%. Is the oil price shock set to accelerate the global growth slowdown? Copper is below its downward sloping 200-day moving average and remains in a negative trend.
Oil and Gas Exploration: The oil and gas exploration sector (XOP) was the top performing sector yesterday, gaining over 10%. The sector has been beaten up badly since peaking late last year. It has fallen from over $42.5 to a low of below $21. It closed yesterday at $25.95. The sector remains in a negative trend and is below its downward sloping 200 day moving average. Will the surge in oil finally switch this sector back to a positive trend? A sustained rally could also signal a pick up in the global economy.
Chart of the Day: At 47% of GDP, no financial corporations are now carrying more debt than at the previous two market peaks in 2000 and 2007. Are we due for a credit contraction?
Futures Summary:
News from Bloomberg:
Mounting concerns about WeWork's valuation and business prospects pushed the company to delay its IPO. It expects to complete the offering this year. It'll probably be pushed out until at least October, people familiar said. It's not the only IPO struggling. AB InBev's Asian unit is now seeking up to $4.85 billion, about half the earlier target.
Iran won't negotiate with the U.S. on any level—not in New York or anywhere else, its supreme leader said. "Sometimes they say negotiations without any precondition and sometimes with 12 conditions," Ayatollah Ali Khamenei said, according to the ISNA news agency. President Trump hasn't ruled out a possible meeting with President Rouhani when both are in New York this month for the United Nations General Assembly.
The U.S. and Japan struck a trade deal to be completed in coming weeks. The government vowed not to hike tariffs or introduce quotas on Japanese cars, while Tokyo will cut duties on American wine to zero in seven years, Tokyo Shimbun reported. Trump will meet Shinzo Abe in New York next week and here's what's at stake. Chinese officials arrive in the U.S. this week to set up October's meeting of top delegates.
The oil market is facing a prolonged disruption to Saudi production with few options for replacing such huge output losses. Aramco may not fully restore output before year-end, Citi said. The shortage may prompt Saudi Arabia and Kuwait to bring online closed fields in the neutral zone they share. Chevron CEO Mike Wirth told CNBC it can start production relatively quickly in the disputed zone.
Crude prices came back down to earth. U.S. stock-index futures were steady along with European equities, while Asian markets slipped as the PBOC's decision not to cut rates on medium-term loans hurt Chinese shares and the yuan weakened. Gold and the yen were little changed. Treasuries and the dollar rose. Industrial metals were down for the count.
WealthShield is a division of Emerald Investment Partners, an SEC Registered Investment Advisor. Advisory services are only offered to clients or prospective clients where WealthShield and it's representatives are properly licensed or exempt from licensure. Past performance is no guarantee of future returns. Investing involves risk and possible loss of principal capital. No advice may be rendered by WealthShield unless a client service agreement is in place. Before investing, consider your investment objectives and WealthShield's charges and expenses.
Analysis feed
---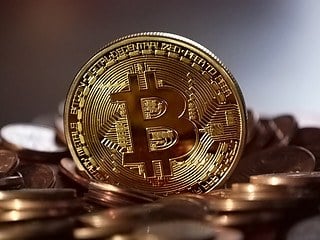 The Libra project led by Facebook remains on track despite the first defections. Those who have abandoned the project are mostly payment gateways. Bitcoin's lack of tone weighs on Ethereum's mood.
Read more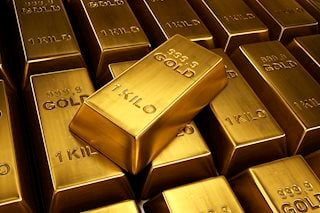 The troy ounce of the precious metal continued to weaken in USD terms in the American trading hours as markets cheered reports claiming that the European Union (EU) and the United Kingdom (UK) are closing in on a draft Brexit deal that could be announced before the end of the day on Tuesday.
Gold News
---