Oil prices lower as OPEC cuts demand outlook, US Consumer prices surpass expectations [Video]
Oil prices lower as OPEC cuts demand outlook
Oil prices were lower for the first time this week, as OPEC announced that it was adjusting its 2021 demand forecast.
On Wednesday, the Organization of the Petroleum Exporting Countries stated that it expects demand to fall to 5.82 million barrels per day for the rest of the year.
This comes after the cartel initially forecasted that demand would be 5.96 million bpd, however revised expectations due to data from previous quarters.
Although it's 2021 outlook has been adjusted, the group maintained its forecast for 2022, expecting demand of 4.2 million bpd for next year.
Prices of WTI fell below $80 per barrel for the first time this week.
U.S. Consumer prices surpass expectations
Gold, the Dollar amongst other markets were volatile on Wednesday, as consumer prices in the U.S. rose above expectations.
Data from the Labor Department showed that its consumer price index rose by 0.4% in September, compared expectations for a 0.3% increase.
The biggest contributor to rise was attributed to food prices, which rose 0.9%, and was up 0.5% from the month prior.
This was the largest increase in food prices since April 2020, during the peak of the pandemic, and came as the cost of meats rose.
Gold hit an intraday high of $1,796, after trading at a low of $1.750 in yesterday's session. EURUSD also rallied to a high of 1.1509, its highest point this week.
Trading any financial instrument on margin involves considerable risk. Therefore, before deciding to participate in margin trading, you should carefully consider your investment objectives, level of experience and risk appetite. Most importantly, do not invest money you cannot afford to lose. Consulting with your investment counselor, attorney or accountant as to the appropriateness of an investment in margin trading is recommended. This electronic mail message is intended only for the person or entity named in the addressee field. This message contains information that is privileged and confidential. If you are not the addressee thereof or the person responsible for its delivery, please notify us immediately by telephone and permanently delete all copies of this message. Any dissemination or copying of this message by anyone other than the addressee is strictly prohibited.
Feed news
---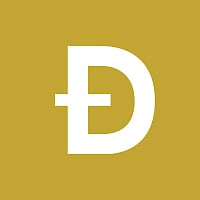 Dogecoin price could see some incoming speculative money from profit-taking in Shiba Inu A bullish close above the Cloud on the daily chart indicates future upswing likely. The outperformance of Shiba Inu is likely as Dogecoin lags the majority of the market.
Read more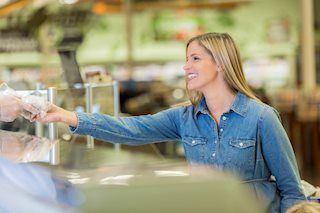 Confidence expected to slip to 108.3 from 109.3 in September. Michigan Consumer Sentiment eroded slightly in October. Sentiment seems divorced from labor market and Retail Sales. Federal Reserve taper will not hinge on a happy US consumer.
Read more
---