Deutsche Bank has fallen 30% in the past few weeks. It collapsed sharply on Friday, and the Chancellor has had to reassure investors over the weekend that it is a strong bank.
Will Deutsche be the next collapse/restructure? Probably not, but this does show the continuing and growing pressure on the banking system among the major Western economies. No bank is immune in the current climate.
The forces that lead to the crisis so far seen, of higher rates and depositor uncertainty, only continue to grow.
Regional banks in the USA will not be protected under the new depositor protection program. This is only designed for really the rich and powerful banks with a similar clientele.
In Germany, it is highly unlikely the German government would allow the downfall of Deutsche, but this does not mean it will not teeter on the edge for a period.
Large European depositors may also, like American regional bank depositors, be starting to recognise that perhaps the only safe place for their cash is now in American, perhaps Swiss, too big to fail banks. Were this mentality to take hold across much of the western economies, then there could be a fast build-up of transfers toward key banks globally.
In fact, many banks themselves, may be beginning to think this way?
We know there have been very large banks basically go under. That government rescue plans for depositors will only apply to a very select group of banks. Deutsche is most probably on this list, but that it is also under significant pressure at the moment, just goes to show how at risk many other banks, large and small around the world, may well be.
The response of markets, will be further hesitation around banks globally. Especially, in the West. And a possible continuation of safe-haven flows toward both the US dollar and Gold.
Equity markets, will attempt to rally at first this week on the idea that somehow buying stocks on the back of lower interest rate expectations, probably ill founded to start with, into a prolonged recession, is a good one.
Expect a good deal of volatility, but we may well end the week on an even weaker note, than we did last.
RISK WARNING: Foreign exchange and derivatives trading carry a high level of risk. Before you decide to trade foreign exchange, we encourage you to consider your investment objectives, your risk tolerance and trading experience. It is possible to lose more than your initial investment, so do not invest money you cannot afford to lose。 ACY Securities Pty Ltd (ABN: 80 150 565 781 AFSL: 403863) provides general advice that does not consider your objectives, financial situation or needs. The content of this website must not be construed as personal advice; please seek advice from an independent financial or tax advisor if you have any questions. The FSG and PDS are available upon request or registration. If there is any advice on this site, it is general advice only. ACY Securities Pty Ltd ("ACY AU") is authorised and regulated by the Australian Securities and Investments Commission (ASIC AFSL:403863). Registered address: Level 18, 799 Pacific Hwy, Chatswood NSW 2067. AFSL is authorised us to provide our services to Australian Residents or Businesses.
---
Follow us on Telegram
Stay updated of all the news
Recommended Content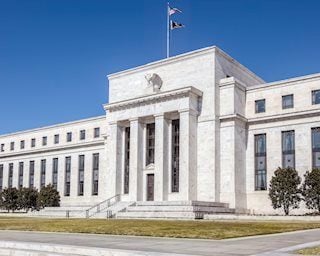 With the start of 2023's fourth quarter, things are finally getting interesting in crypto. While the next 12 weeks are extremely important, let's start by focusing on what to expect this week.
Read more

The ISM will publish the United States September Manufacturing PMI today. The index is expected to have ticked modestly higher to 47.7 from its previous monthly reading of 47.6.
Read more
---