EU Economy set to avoid recession, but headwinds persist
Politics
The EU has reached an agreement with London on trade rules in Northern Ireland, which should end the protracted and bitter dispute over a post-Brexit settlement. The core of the new arrangement is to be a system of green and red lanes to facilitate trade flows. British goods that should remain in Northern Ireland will be able to use the green lane at ports.
The Commission welcomes the Council's adoption of a 10th package of sanctions against Russia and those that support it in its illegal aggression against Ukraine. 24 February marks one year since Russia's full-scale invasion of Ukraine and 9 years since the beginning of Russia's illegal invasion and occupation of Ukrainian territory. In order to further increase the effectiveness of EU sanctions, this package contains new listings plus trade and financial sanctions, including further export bans worth more than €11 billion.
The EU-New Zealand trade agreement took a big step towards ratification on 17 February 2023, with the Commission sending it to the Council for signature. The agreement is expected to deliver major gains for the EU. Bilateral trade is expected to grow by up to 30% thanks to this deal, with EU annual exports potentially growing by up to €4.5 billion. EU investment into New Zealand has potential to grow by up to 80%. The deal can cut some €140 million a year in duties for EU companies from the first year of application.
UK officials are considering introducing a digital pound issued by the country's central bank alongside cash. According to estimates, the first consumers could pay with it in the second half of this decade at the earliest. At the same time, the new digital currency would not replace cash, but serve as its complement.
Economy
Winter 2023 Economic Forecast: EU Economy set to avoid recession, but headwinds persist. This Winter Interim Forecast lifts the outlook for growth and slightly lowers the inflation projections. Growth for 2022 is now estimated at 3.5% in the EU. GDP is projected to expand by 0.8% in 2023 and 1.6% in 2024. Headline inflation is forecast to fall from 9.2% in 2022 to 6.4% in 2023 and 2.8% in 2024 in the EU.
In the fourth quarter of 2022, seasonally adjusted GDP remained stable in the EU, compared with the previous quarter. In the third quarter of 2022, GDP had grown by 0.3% in the EU.
EU annual inflation was 10.0% in January 2023, down from 10.4% in December. A year earlier, the rate was 5.6%. The lowest annual rates were registered in Luxembourg (5.8%) and Spain (5.9%). The highest annual rates were recorded in Hungary (26.2%), Latvia (21.4%) and Czechia (19.1%). Compared with December, annual inflation fell in eighteen Member States and rose in nine.
The EU unemployment rate was 6.1% in January 2023, stable compared with December 2022 and down from 6.3% in January 2022.
In January to December 2022, extra-EU exports of goods rose to €2 572.0 bn (an increase of 17.9% compared with January-December 2021), and imports rose to €3 003.2 bn (an increase of 41.3% compared with January-December 2021). As a result, the EU recorded a deficit of €431.2 bn, compared with a surplus of €55.1 bn in January-December 2021. Intra-EU trade rose to €4 225.2 bn in January-December 2022, +22.7% compared with January-December 2021.
This document is intended as an additional information source, aimed towards our customers. It is based on the best resources available to the authors at press time. The information and data sources utilised are deemed reliable, however, Erste Bank Sparkassen (CR) and affiliates do not take any responsibility for accuracy nor completeness of the information contained herein. This document is neither an offer nor an invitation to buy or sell any securities.
---
Follow us on Telegram
Stay updated of all the news
Recommended Content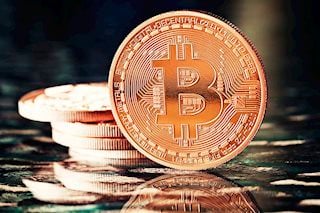 Bitcoin price just like other assets, is highly impacted by the macro-financial developments. This includes the Nonfarm Payrolls (NFP) report released by the Bureau of Labor Statistics (BLS) of the United States. This time around, the NFP data is expected to cause a dip in the value of BTC.
Read more

The high-impact Nonfarm Payrolls (NFP) data from the United States (US) will be published by the Bureau of Labor Statistics (BLS) on Friday at 13:30 GMT.
Read more
---