ECB issues results of its assessment of banks' preparedness for the benchmark interest rate reforms
EUROPE
EBA publishes guidelines on SREP in light on the COVID-19 pandemic The guidelines are addressed to competent authorities and identify how to apply the flexibility and pragmatism embedded in the CRD V to the SREP exercise in the context of the pandemic.
EBA issues a consultation on PD and LGD for market risk and two consultations on large exposures
i) Clarifies requirements for PD and LGD calculation under the default risk model. ii) Details conditions for the use of the substitution approach for "tri-party transactions" in the large exposures framework. Deadlines: Oct 22, 2020. iii) Specifies the determination of indirect exposures from derivative contracts underlying a debt or equity instrument for large exposures purposes. Deadline: Oct 23, 2020.
ECB issues results of its assessment of banks' preparedness for the benchmark interest rate reforms
It finds banks: i) are behind schedule in implementing risk mitigation measures; ii) are well aware of the complexity of the reforms and the challenges involved but their preparation leaves room for improvement; and iii) had focused more on the transition from the EONIA to €STR than on the risks associated with the reform of EURIBOR.
EBA issues overview of public guarantee schemes issued in response to Covid-19
It p rovides an overview of the factual information about the guarantor, the region or district covered by the scheme and clarifies whether the scheme is targeted to new lending or to existing exposures, and type of obligors.
EBA issues report on benchmarking of remuneration practices in EU banks and high earners data
The data shows that: i) identified staff decreased significantly; ii) in 2018 high earners increased slightly; iii) average of variable to fixed remuneration decreased; and iv) remuneration practices across EU are not harmonized.
EBA issues a questionnaire to reduce reporting costs
It aims to better understand reporting costs and identify ways to reduce them for non-complex institutions. It is addressed to the EU banking industry and also invites to submit fact-finding case studies. Deadline: Oct 31.
ESMA issues statement on the coordination of supervisory action of rent concessions
It recommends coordination of supervisory action with regard to issuers' accounting for COVID-related rent concessions. This coordination applies exceptionally for financial periods ending on or before Jul 31, 2020.
ESMA issues guidance on pre-trade transparency waivers
The opinion provides guidance on pre-trade transparency waivers for equity and non-equity instruments, providing stakeholders with information on ESMA's assessment of features frequently found in the context of issuing waivers.
ESAs issue results of the review of the PRIIPs key information document
This follows the ESAs' consultation paper published on October 16, 2019 on draft regulatory technical standards (RTS) to amend the technical rules on the presentation, content, review and revision of key information document.
This document was prepared by Banco Bilbao Vizcaya Argentaria's (BBVA) Research Department on behalf of itself and its affiliated companies (each a BBVA Group Company) for distribution in the United States and the rest of the world and is provided for information purposes only. The information, opinions, estimates and forecasts contained herein refer to that specific date and are subject to changes without notice due to market fluctuations. The information, opinions, estimates and forecasts contained in this document have been gathered or obtained from public sources believed to be correct by the Company concerning their accuracy, completeness, and/or correctness. This document is not an offer to sell or a solicitation to acquire or dispose of an interest in securities.
Analysis feed
---
Latest Forex Analysis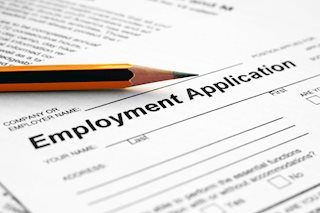 When initial jobless claims jumped 10% in the middle of July speculation connected the increase with the Covid prompted economic rollbacks in several Southern and Western states. Initial jobless claims expected to edge down from pandemic low.
Read more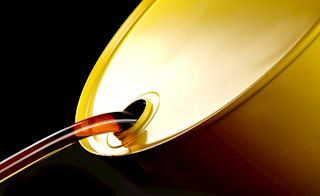 WTI defies the previous day's pullback from $43.12 with a bounce off $42.76. The energy benchmark flaunted the biggest gains in a month on Wednesday while keeping a one-week-old ascending trend channel formation.
Oil News
---