Bonds yields awaken, Fed is feeding inflation, needs 4-5% Fed funds rate
The increase in US bond yields is most likely appropriate and may well continue.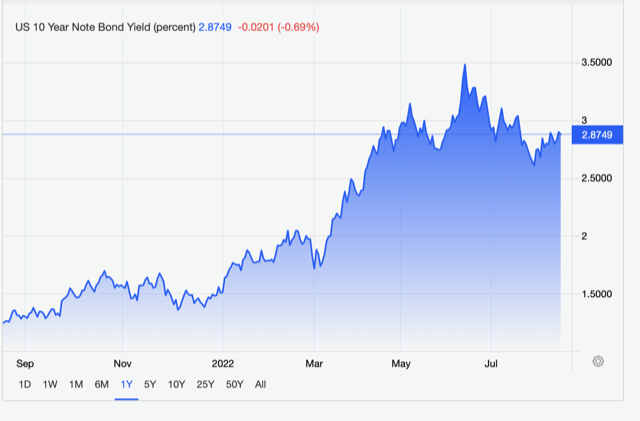 A key under-pinning of the recent very strong rally in equity markets, up 9% since the last Fed rate hike, has been the idea that bond yields are headed lower and the Federal Reserve is almost finished?
The latest Federal Reserve minutes confirm our view that there is still a long way to go in fed hikes. Even as high as 4.5% to 5.5%.
What the Bond market may have under-appreciated, is that the Fed Funds Rate is currently highly stimulatory. In other words, the Fed is actually still feeding inflation.
There is zero prospect of the Federal Reserve pausing until it reaches some new neutral. This is likely somewhere in the 3.75% to 4.5% range.
The most comfortable Fed rate level over the long term appears to have been 5%.
While one of the first economists to previously highlight the new normal was much lower in the age of globalisation, Covid instantly removed the globally competitive price environment and reverted the global economy to a place of profit margin fattening. Companies were able, and are still able, to raise prices without losing market share. This is a game changer. For corporate earnings, but also for the challenges of containing runaway inflation.
Inflation is very firmly in place in the US economy now.
Any resumption of upward energy price movements will immediately see US inflation back above 9% again. Many months ago, I forecast we could see 10%, even 12% in the US. The UK just hit 10.1% yesterday.
Bond markets are reacting to this on the day, but may recover momentarily. The more telling development would be for the market to recognise/join our forecast, that the Fed still has a long way to go to just remove generating the current inflation rate settings. It wants to be stopping inflation in its tracks. That just will not be happening below 3.75% at least. The fight against inflation is likely to only become truly effective in the 4.0% to 5.5% range.
Should bond markets come to this view, it would be a sudden warning alarm to equity markets. Which, after recent impressive strength, are already highly vulnerable to just a technical correction.
Let alone, recognition of a deteriorating economic and more aggressive Federal Reserve outlook both.
The double whammy stock killer of a weakening economy and even higher Fed rates, look set to continue through the rest of this year and into next.
RISK WARNING: Foreign exchange and derivatives trading carry a high level of risk. Before you decide to trade foreign exchange, we encourage you to consider your investment objectives, your risk tolerance and trading experience. It is possible to lose more than your initial investment, so do not invest money you cannot afford to lose。 ACY Securities Pty Ltd (ABN: 80 150 565 781 AFSL: 403863) provides general advice that does not consider your objectives, financial situation or needs. The content of this website must not be construed as personal advice; please seek advice from an independent financial or tax advisor if you have any questions. The FSG and PDS are available upon request or registration. If there is any advice on this site, it is general advice only. ACY Securities Pty Ltd ("ACY AU") is authorised and regulated by the Australian Securities and Investments Commission (ASIC AFSL:403863). Registered address: Level 18, 799 Pacific Hwy, Chatswood NSW 2067. AFSL is authorised us to provide our services to Australian Residents or Businesses.
Feed news
Join Telegram
---
Recommended Content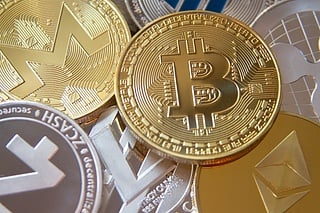 The crypto market displays mixed signals but hints that the bearish trend is not over yet. Adopting a get-in-get-out mentality may be the more favorable approach for investors looking to expose themselves to the market.
Read more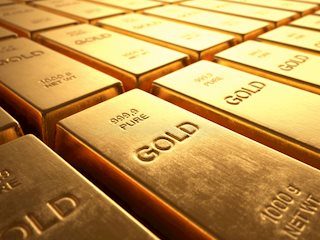 Historically, how impactful has the US jobs report been on gold's valuation? In this article, we present results from a study in which we analyzed the XAUUSD pair's reaction to the previous 26 NFP prints.
Read more
---