Are we entering the danger zone, or did we already do that?
Stocks struggle under the weight the 'data.'

Investors reprice RISK…. But is it enough?

Bond Yields push higher, the Dollar pushes higher, The VIX pushes higher.

The 2nd GOP debate is tonight on Fox Business. 7 Candidates take the stage, Trumps sits this one out again.

Try the Grilled Pork Chops with Sweet Vinegar Peppers.
Are we on the highway to the Danger Zone?
And it is the Danger Zone that investors are now concerned about…..You can hear that sucking sound……you know when water circles the drain – it makes that noise – yeah, that's the noise I'm talking about…..as stocks (around the world) continue to sink to lows entering the Danger Zone…..Bonds, Small Caps (RTY) and the Transports are all in correction mode (down 10%+ off their high), The Nasdaq is teasing correction, the S&P and Dow only 4% away from correction….
Mortgage rates now piercing 7.5% for conventional money (but only if you have a FICO score of 740+) less than that and you are paying 7.75%+ and if you want jumbo money – you're looking at +8%. ARM mortgages are being refinanced at these higher rates (because those borrowers are stuck between a rock and a hard place). HELOC 'interest only rates' are soaring, revolving credit card rates are surging, Eco stats continue to weaken. Inflation uncomfortably sticky, Wages not keeping up with prices and now you ask – why the weakness?
Bond yields are offering shelter in the storm – the 2's yielding 5.1%, the 10's at 4.53%, while the 3 month and 6-month bills are paying you 5.5%+. 12-month CDs at 5.5% + all while boring gov't money market rates are topping 5%....so it's not like you don' have options…. you do….and if you are worried then do nothing and sit tight – and DON'T panic.
Every sector lower….Utilities taking it on the chin – down 3% as the idea of even higher rates and then higher for longer hammers that group….Tech, Consumer Discretionary, Communications not far behind….And as you would expect – the contra trades are blunting any weakness…..DOG +1.2%, PSQ + 1.5%, SH + 1.5%, SPXS +4.3%.
– but let's not over dramatize it….is anyone surprised? I mean haven't we been talking about this for a while? Weren't many of us warning investors to slow down? And then we have all of the other negative stories that only add to the angst.
Amazon Accused of Monopoly – The FTC (regulators) just can't help themselves…as they accuse the company of keeping prices 'artificially high' while locking in sellers ultimately harming rivals… Now while this story was NOT a surprise it just gave concerned investors a reason to sell…. sending the stock down 4%. This after the positive AI news on Monday…that sent the stock up 1.7%.
Target to Close Locations (in NYC, Chicago, Seattle, & Portland) that Face Theft Concerns – that stock down 2.5%, but there is NOTHING to see here.
Biden Joins Auto Union Picket Line – because there isn't enough going on in DC as he begs for union support in the Presidential race. He flew in, stayed for 12 mins, and then flew out to CA to attend a fundraiser to assist his failing campaign…which begs the question…. who is still supporting him for another go around at 1600 Pennsylvania Ave? I mean even the Democrats are no longer hiding the fact that he is not 'the one'…. but they have to figure out what to do with Kammy…. (Maybe Feinstein's seat?) And how do they get Michelle to consider the opportunity, so they don't have to deal with Gavin? And what are they planning on doing with RFK Jr? Oh boy…. Now while this headline will not price stocks in the long run, it only adds to the angst when the tone is negative – giving some investors just another reason to take their ball and go home.
All this and we still have chaos on the hill as neither the House nor Senate appear to be able to prevent a gov't shutdown…. which by the way – is being positioned as a 'devastating blow' to the country…. Come on…. How many times has this happened? Stop the histrionics….No one is getting thrown out of their homes, and everyone gets all of the back pay that they are owed, if the gov't shuts down…..Again I suggest that it's the legislators that should NOT get paid when this happens – because in the end – it is because of them that this happens. Again, this won't price stocks either, in the long run, but will provide short term chaos.
And then we had very weak eco data…. New Home Sales – which were expected to be down 2.2% came in at -8.7% (all while they revised last month's report to +8% up from +4.4%) – so was it a wash or is no one paying attention to the revision? The Richmond Fed reports weakness in business conditions while the Dallas Fed reports weakness in services (which is significant, since we are a 75% service economy). And yes, THIS will help to price stocks in the short and long run.
And then we have those surging bond yields…which just won't quit…a surging dollar that also just won't quit (and yes this too will help to price stocks in both the short and long run) and that caused (some) investors, traders and algo's hit the sell button…. sending stocks careening. The Dow losing 390 pts or 1.15%, the S&P down 64 pts or 1.5%, the Nasdaq down 210 pts or 1.6%, the Russell slides by 23 pts or 1.3% while the Transports led the way…falling 283 pts or 1.9%.
And yesterday's WSJ had Nicky Timiraos – you know the FED's 'deep throat' penning a story titled:
"Shutdown Would Blindfold FED in Piloting Course on Rates" – Come on Nicky, get real – STOP the drama …. a shutdown is not going to change the picture…. But it will delay the release of some gov't data…. which I would argue is neither a positive nor negative…. The FED says they are 'data dependent' but when the data clearly shows inflation is rearing its ugly head again – what do they do? They paused……they blinked…….they set themselves up for a repeat of the late 70's and early 80's when you my son, were still feeding on a bottle of milk…..….We don't need the gov't data to tell us what is happening…all you have to do is go to the gas station, or the grocery store or open your utility bill to see that it's a disaster……Don't get me started.
Now remember – before you go lighting your hair on fire….while some investors hit the sell button, there were plenty of other investors that hit the BUY button….now while it doesn't seem like it – they did – because remember – in order for a stock to trade, you need both a buyer and a seller….it's just that the buyers found the opportunity to take advantage of the sellers as the headlines continue to hammer the psyche and cause short term dread (think long term opportunity)…..…..Suddenly – all of those investors that didn't want to believe that the FED would remain hawkish – are realizing that the FED will remain hawkish…that inflation will remain sticky and that at the very least rates are not going down anytime soon and in fact are most likely still in raise mode. They are realizing that valuations matter and that 19.8 x's earnings is a bit rich for where we are…. (Remember – we discussed this last week….). But what about 18 x's, Do I hear 17 anyone? Now just to put in in perspective – if 2023 earnings are expected to be $220/sh – that would suggest an S&P of anywhere between 3740 (17 x's) and current levels that reflect 19.4 x's….so make your bets…… I am not calling for an S&P disaster at all…. I am merely painting a picture of what it could look like if the (?) hits the fan.
And in the end – it is the end of the quarter marking period and a seasonally weak time of year….…. We discussed this too…. I have been warning you about his all month….so, again – Why is anyone surprised.
All of this angst did what to the VIX? It sent the index surging…up 12% to end the day at 18.92…. Remember what I said yesterday.
"The VIX pulled back after its recent surge – falling 1.8% to end the day at 16.89 – just a hair below the trendline at 17.60. – again, I think that is a head fake…. I suspect that we will see the VIX push higher in the days ahead causing stocks to come under more pressure."
Look, with rates continuing to move up – you can't discount the fact that it's going to impact the economy and the markets…. Recall the old adage…. You can't fight the FED – and right now the FED is a hawk, and the markets don't like it.
Oil remains north of $90 and this morning…it is up $1.53 at $91.94 – the EIA report is due out today and while the report will be important – It will be the Cushing Stockpile Reserve that will be the real focus…..This reserve is at decade lows already – so another drawdown only means an increase in demand and that means higher prices down the road. The Cushing Reserve is a storage facility in Cushing, OK and can store up to 90 million barrels of oil…. It currently has 22.9 million barrels – down from 24.9 last week and down from 24.6 one year ago…. So, sit tight…. Recall - $100 oil is now the narrative.
Gold fell another $17 yesterday and is down another $7 this morning…trading at $1912/oz……this as the dollar index pushes higher….and this morning the dollar is up another 10 cts at 106.33.
Eco data today includes Mortgage apps – I guess we need to expect weakness (see new home sales data point above) and Durable Goods expected to be down 0.5%.
US futures are trying to rally – after the beating they have taken this week…. The Dow +65 pts, the S&P's +12, the Nasdaq up 50, while the Russell is gaining 8 pts. There is nothing new today…. that will change the narrative….so expect more churn…. Remember – Friday is the end of the marking period – so expect more volatility going into month end. The seasonally weak September narrative is alive and well…. Expect the volatility to continue into early October… Earnings are due to begin in 2 weeks…. What will they show? Weaker than expected will fuel further downside….while better than expected will help to turn this around…remember – the bar is low….so I am just sayin' – expect to hear how these reports are gonna 'beat the number'…..but as usual, it's about what they say about the future….Earnings are history, the future is about the guidance….Visibility is cloudy…..at best right now.
European markets are struggling…… Italy down 0.3% while Eurostoxx is up 0.15%...the headlines defining it as 'muted'….as the data continues to cause concern.
As noted, – European markets are lower…. it's the same issues…. higher rates for longer and concerns over sticky inflation. German 10 yr. bunds – like US 10 treasuries - hit their highest level in a dozen years…. Eurozone yields also climbed – as investors there await more inflation data that will set the path forward for the ECB. At 6:15 am – all the markets are down between 0.1% - 1%.
The S&P ended the day at 4273 – down 64 pts…. leaving it down 7.5% off the July high….as investors, traders and algo's reprice risk…. This morning it looks like the algo's are bargain hunting…. all while investors try to decipher what is next. The end of the quarter is only days away – and then we enter the 'Jinx zone' (October) – which can also be a volatile month for stocks. Now remember when markets gets antsy and investors get worried – the path of least resistance is lower….Good stocks get arbitrarily dislocated because asset managers and retail investors use them as ATM's – withdrawing cash as needed….and that is where you will find great opportunities…and that is what today feels like….buying some good names at a discount is never a bad idea. Stick with the large boring names (for now) ….be more defensive, but do not bail…. put some money into riskless 5.5% treasuries.
Do not forget the second GOP debate – tonight, taking place at the Reagan library and hosted by Fox Business. Dana Perino, Stuart Varney, and Telemundo's Ilia Calderon.
Grilled pork chops with sweet vinegar peppers
This is an easy dish and not one that you might think of readily...but make it easy on yourself.... for this you will need only 4 things really. You need center cut bone-in thick pork chops, olive oil, sweet vinegar peppers (you can use hot if you prefer), s&p and chopped scallions.
Preheat the grill.
Rub the chops with olive oil, salt, and pepper - just enough to massage the chops and prepare them for the grill. Place chops on grill and sear for about 3 mins then turn over and continue cooking for another 4 or so mins on reduced heat. Do not burn them.
While the chops are cooking - open the jar of sweet vinegar peppers, slice in half and sauté quickly with some of the juice in a sauté pan - really just to warm them up - you are not "cooking them".
Now remove the chops from the grill - place on a warmed plate. Top with the sweet vinegar peppers. Serve a lg salad - maybe mixed - romaine, some spinach, Boston bib, sliced red onions, and tomatoes. Dress with a simple balsamic vinaigrette.
General Disclosures
Information and commentary provided by ButcherJoseph Asset Management, LLC ("BJAM"), are opinions and should not be construed as facts. The market commentary is for informational purposes only and should not be deemed as a solicitation to invest or increase investments in BJAM products or the products of BJAM affiliates. The information contained herein constitutes general information and is not directed to, designed for, or individually tailored to, any particular investor or potential investor. This report is not intended to be a client-specific suitability analysis or recommendation, an offer to participate in any investment, or a recommendation to buy, hold or sell securities. Do not use this report as the sole basis for investment decisions. Do not select an asset class or investment product based on performance alone. Consider all relevant information, including your existing portfolio, investment objectives, risk tolerance, liquidity needs and investment time horizon. There can be no guarantee that any of the described objectives can be achieved. BJAM does not undertake to advise you of any change in its opinions or the information contained in this report. Past performance is not a guarantee of future results. Information provided from third parties was obtained from sources believed to be reliable, but no reservation or warranty is made as to its accuracy or completeness.
Different types of investments involve varying degrees of risk and there can be no assurance that any specific investment will be profitable. The price of any investment may rise or fall due to changes in the broad markets or changes in a company's financial condition and may do so unpredictably. BJAM does not make any representation that any strategy will or is likely to achieve returns similar to those shown in any performance results that may be illustrated in this presentation. There is no assurance that a portfolio will achieve its investment objective.
Definitions and Indices
The S&P 500 Index is a stock market index based on the market capitalization of 500 leading companies publicly traded in the U.S. stock market, as determined by Standard & Poor's.
UNLESS OTHERWISE NOTED, INDEX RETURNS REFLECT THE REINVESTMENT OF INCOME DIVIDENDS AND CAPITAL GAINS, IF ANY, BUT DO NOT REFLECT FEES, BROKERAGE COMMISSIONS OR OTHER EXPENSES OF INVESTING. INVESTORS CAN NOT MAKE DIRECT INVESTMENTS INTO ANY INDEX.
BJAM is an investment advisor registered in North Carolina and Arizona. Such registration does not imply a certain level of skill or training. BJAM's advisory fee and risks are fully detailed in Part 2 of its Form ADV, available upon request.
---
Follow us on Telegram
Stay updated of all the news
Recommended Content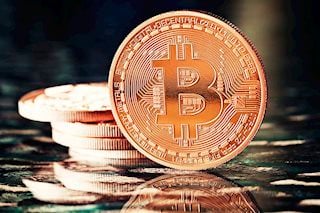 Bitcoin price just like other assets, is highly impacted by the macro-financial developments. This includes the Nonfarm Payrolls (NFP) report released by the BLS of the United States.
Read more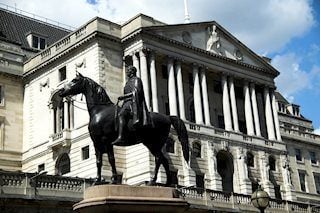 When the Federal Reserve kept rates unchanged back in November for the second meeting in a row there was still the distinct possibility that the final meeting of 2023 would provide the possibility of one more rate rise to round off the year in line with Fed policymakers dot plot forecasts of 5.6%.
Read more
---