Should you invest in foreign owned companies? [Video]
One of the most incredible results of globalization, in a world awash with knowledge and easy internet access, is the way in which many astute Americans are investing. Kenneth Rapoza of Forbes reported that wealthy US citizens are abandoning what they see as an untrustworthy and hopelessly rigged US stock market, to invest in Asia - and particularly in China.
This is nothing new. Back in the 1980s when the rise of China first became apparent, the "Asian Tigers" were seen as the go to investments. Hong Kong, Singapore, Taiwan, and South Korea dominated the financial news, and mutual funds fell over themselves to create "Asian weighted funds."
It started in the 60s
Following the aftermath of the Second World War and the Korean War, there were advances in telecommunications and air travel which opened up borders worldwide.
With all four "Tiger economies" having modern port facilities, an established financial infrastructure, and a population that was well educated and willing to work, they soon developed products and markets for personal technology, electronics, plastics, toys and textiles.
Hong Kong had had a stock market since 1891, so it was the natural choice, along with Singapore, to become hubs for a financial services sector built around the success of the "Asian miracle."
South Korea and Taiwan became world leaders in consumer electronics and technology and their research and development led the world, along with japan, in the tech boom. The companies spawned were so powerful, rich and successful they rode the financial atoms of 1997 and 2008 almost untouched.
Over the intervening years each country has niched into specific areas and specializations and these have cemented their stability and ongoing trade.
Hong Kong has served as a bridge between East and West with trading and financial services. To give an idea of the success of niching, in the years 1961 to 1997, Hong Kong's GDP grew by 180X.
Singapore too, decided on finance as a niche. It had modern docking for ships and was a great location for a trade hub. It then found foreign exchange and banking to be more lucrative and the development of these has made it the most profitable of the four countries.
Taiwan has long been a manufacturing center - but because of its proximity to China has long been in dispute with the ruling Communist Party about its "capitalist" stance. Its capital, Taipei, serves as a production base for some major world companies, like Apple, and is modern, clean and efficient.
South Korea, with its "chaebol" management and lean manufacturing, heavy industrial and shipbuilding base, robotics and software, is a powerhouse of production with an average GDP growth of 10% year-on-year since 1962
In the meantime, China has grown from being a backward producer of cheap goods back in the 1960s to the second largest economy in the world.
It has done this by stepping up its game to become a world class manufacturing company which has built up its wealth by exporting to virtually every country in the world and dragging its population up from poverty into an increasingly prosperous people.
This has given rise to 10 cities across China growing to populations of over 8 million people. Shanghai, for centuries the largest trading hub on mainland China, now boasts a population of over 27 million. By contrast, New York is the largest US city - the only one with a population of over 8 million.
What does all this mean for American investors?
The US population is aging and stagnating. Asia's population is young and growing. This means that all the dynamism, the innovation, the R&D (research and development) will shift to Asia.
Asian populations are flocking to cities. Fully 50% of Asian populations are based in urban environments. This bias towards cities means goods, services and food will need to be produced in concentrated areas and this will need infrastructure and transport systems.
The days of Asia being reliant on the West for anything are long gone. Asian countries have their own aerospace industries, shipbuilding, power, transport and water companies.
All have very strong governance (as evidenced by their reaction to, and recovery from the COVID crisis) with anti-corruption and economic plans transparent and well-funded.
They work together as a group, with ASEAN (Association of South East Asian Nations) being the best known of the regional trade and commerce groups coordinating planning, implementing trade initiatives and promoting stability and economic growth and development.
Although China is not a member, the countries in the group all work closely with China to benefit from investment opportunities and cooperation.
Let's look at Alibaba and apply some basic knowledge to show you how to look at these types of foreign owned companies.
What is interesting, from the off, is that Alibaba chose to list on the US stock market, rather than the Chinese one.
Alibaba was founded just 15 years ago by a 34 year old Chinese school teacher called Jack Ma – where Jeff Bezos started Amazon in his garage – Ma started Alibaba in his apartment.
To give a scale to the numbers, Alibaba's sales are the equivalent of Amazon and eBay combined – then add some.
The company is totally geared towards China. 80% of everything sold online in China is sold by Alibaba. It acts like eBay – as an online marketplace. It owns none of the product, but takes a cut of everything sold. It is also active in cloud computing and payment services as well as other peripheral businesses like logistics, video streaming and digital entertainment.
The initial idea was to connect the global retailers with the Chinese suppliers and factories who manufactured the goods they would be looking for. The company has since grown a retail division, like Amazon, and caught the wave of digital shopping.
When Ma started, around 9 million people had access to the Internet in China. This year, it is estimated that 989 million people have access. The total population of China is 1,439,323,776 – which is around 19% of the total world population.
It's about diversification
What set Alibaba apart – and kept out Amazon and eBay and other American-based companies – was that Alibaba customised their site so that the Chinese could chat to negotiate, rather than bid remotely.
Right now, Alibaba has an earnings valuation of 26 - making it three times cheaper than Amazon which has a current price to earnings valuation of 75.
Even taking into account the risks involved in dealing with the Chinese Communist Party and the discounting that applies to cover this risk, Alibaba shares look like a bargain.
Given all the above demographics and the swift recovery from the COVID pandemic, owning shares in a Chinese-based company makes a lot of sense from a diversification point of view.
All statements presented in this website are the exclusive opinions of NOBLE GOLD, INC. and no other party. It must be emphasized that the performance of investments or purchases that have occurred previously may not be taken as predicting future performance or results. Investing in precious metals, including gold coins, gold or silver bars, involve risks, and may not be appropriate for all investors. The value of these items may change depending on various conditions, and may fluctuate, accordingly. NOBLE GOLD, INC. makes no representations or guarantees that metals purchased will appreciate in value. Any decision to buy or sell precious metals must be that of the customer, acting alone, and should be made with caution, on the basis of the customer's own personal investigation and research, and exclusive judgment. By accessing the information presented on this website and utilizing the services of NOBLE GOLD, INC. you hereby agree to be bound by the terms of service and privacy policy of the Company.
Education feed
---
Editors' Picks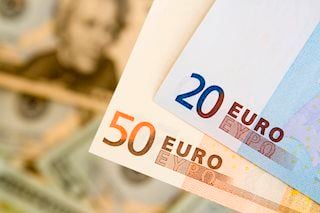 EUR/USD is trading under 1.16 after US Retail Sales smashed estimates with 0.7% in September. Treasury yields are rising. The risk-on mood continues to underpin the pair, as the ECB policymaker Wunsch dismisses inflation concerns.
EUR/USD News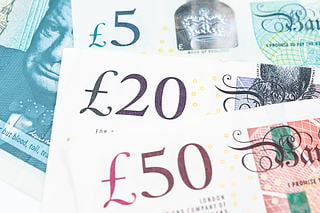 GBP/USD has pared some of its gains after US Retail Sales beat estimates, with the core group hitting 0.8% last month. Earlier, investors shrugged off dovish comments from two BOE members.
GBP/USD News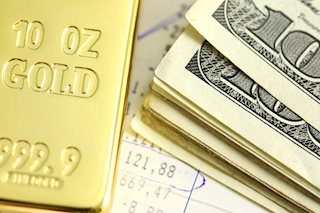 Gold started the last day of the week on the back foot and extended its slide to a fresh daily low of $1,770 in the early trading hours of the American session pressured by the dollar's resilience and surging US Treasury bond yields.
Gold News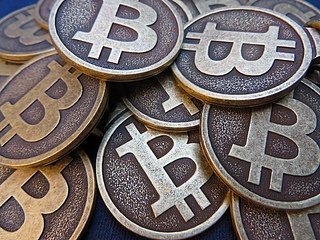 Bitcoin price favors bulls reaching $60,000 by the end of this week and onwards to new all-time highs by the end of next week. Ethereum price broke a bearish top line and could hit new all-time highs by next week in tandem with Bitcoin.
Read more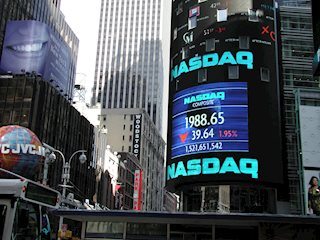 Tesla's (TSLA) stock price has finally pushed higher in a series of steady and sure moves. We had nearly given up on our bullish call with Tesla stock as it kept struggling around the $800 level.
Read more
RECOMMENDED LESSONS
Discover how to make money in forex is easy if you know how the bankers trade!
In the fast moving world of currency markets, it is extremely important for new traders to know the list of important forex news...
Chart patterns are one of the most effective trading tools for a trader. They are pure price-action, and form on the basis of underlying buying and...
The forex industry is recently seeing more and more scams. Here are 7 ways to avoid losing your money in such scams: Forex scams are becoming frequent. Michael Greenberg reports on luxurious expenses, including a submarine bought from the money taken from forex traders. Here's another report of a forex fraud. So, how can we avoid falling in such forex scams?
Trading is exciting. Trading is hard. Trading is extremely hard. Some say that it takes more than 10,000 hours to master. Others believe that trading is the way to quick riches. They might be both wrong. What is important to know that no matter how experienced you are, mistakes will be part of the trading process.
---