The psychology of traders in the approach of cognitive bias
Most traders as they are functioning under conditions of uncertainty, develop certain ways of thinking and tend to make systematic errors in judgment, knowledge, and reasoning. Their behavior is influenced by a cognitive bias pattern as they deviate from norms of rationality.
Under uncertainty, people usually misinterpret the risk and fact, thus there are significant deviations in the way they perceive reality. Consequently, under uncertainty, traders rarely make rational decisions. Scientists, call the distortions in the way people see reality, under conditions of uncertainty, cognitive biases.
Cognitive bias explains why traders make erroneous decisions that are related to their risk-taking behavior. Here are some of the cognitive biases that affect the rational decisions of traders:
The Aversion to Losses: Most traders have a strong preference to avoid even small losses despite the fact that they can gain benefits in the longer term. This is because for most traders, losing is not the same as not winning, even though from a rational point of view these two things are the same. Research has shown that losses can have twice the psychological power of gains.
Thus, a $ 1,000 loss is felt as strongly as a $ 2,000 gain. The most striking thing is that the pain of loss is much stronger when people follow the rules than when they suffer the same losses by ignoring these rules. Therefore, in times of instability, aversion to loss affects a person's ability to follow structured rules and thus violates those rules.
Effect of Sunk Cost: Costs that have already been incurred and cannot be recovered are defined as "Sunk Costs". Traders are not in a position to manage a risk when the losses of their portfolio cannot be recovered. Sunk cost effect is the tendency of traders not to accept the loss of money that has already been lost, as it is highly unlikely to recover them.
It is painful to accept these losses because traders believe that this will make losses permanent. Thus, when there is a significant fall in prices, traders retain their initial positions in their portfolio, although they may face a greater decrease in the value of their portfolios and therefore their losses will increase. Because of the sunk cost effect, traders need a lot of time to accept a new reality created by losses that may emerge from it.
Disposition effect: It is the tendency of traders when they have market positions, for example, to sell a product whose price rises slightly and to keep that product for a longer period of time when the price has dropped dramatically. These traders benefit from small profits, which are usually short-lived, while in the long run they are willing to experience much larger losses.
The Outcome Bias: Think of a trader making decisions following a methodology that produces positive returns overall, but at some point, because of unforeseen circumstances, this methodology can lead to significant negative returns. In this case, a trader will focus on this negative return. This is because most traders focus more on the outcome of a decision, they make than on the quality of the decisions being made even if the quality of those decisions leads to positive returns over time.
The Bias of Recency: Traders tend to pay more attention to the latest data and their most recent experience, ignoring past performance and circumstances. For example, at times when the overall picture of the economy and markets is not healthy, a short-term improvement in data is enough for investors to revise their strategy and risk management policy. Thus, when uncertainty returns, investors will be overexposed to the market, leading them to confusion and significant losses.
Anchoring: Traders, tend to rely too heavily on the first piece of information offered. When making decisions, anchoring leads traders to use an initial information they have received to make all their subsequent decisions. Once an anchor is placed, all estimates are made around the anchor, and there is a bias in interpreting other information away from the anchor.
Bandwagon Effect: Traders often believe in an estimate because many other people believe in it. This attitude is hazardous and is partially responsible for the seemingly unstoppable increase in prices at the end of a price bubble.
The Law of Small Numbers: By taking into consideration the statistical law of large numbers, which shows that a large sample drawn from a population does closely resemble the population from which it is taken, traders tend to draw conclusions based on too little information.
All the above is a consequence of the conditions of how people perceive reality due to the cognitive bias that many traders inevitably experience. To avoid this, they need to gain experience in understanding how reality and cognitive bias are created and thus gain consistency and confidence in the methodology they follow for each trading position they take.
CFDs are complex instruments and come with a high risk of losing money rapidly due to leverage. You should consider whether you understand how CFDs work and whether you can afford to take the high risk of losing your money. The Article/Information available on this website is for informational purposes only, you should not construe any such information or other material as investment advice or any other research recommendation. Nothing contained on this Article/ Information in this website constitutes a solicitation, recommendation, endorsement, or offer by LegacyFX and A.N. ALLNEW INVESTMENTS LIMITED in Cyprus or any affiliate Company, XE PRIME VENTURES LTD in Cayman Islands, AN All New Investments BY LLC in Belarus and AN All New Investments (VA) Ltd in Vanuatu to buy or sell any securities or other financial instruments in this or in in any other jurisdiction in which such solicitation or offer would be unlawful under the securities laws of such jurisdiction. LegacyFX and A.N. ALLNEW INVESTMENTS LIMITED in Cyprus or any affiliate Company, XE PRIME VENTURES LTD in Cayman Islands, AN All New Investments BY LLC in Belarus and AN All New Investments (VA) Ltd in Vanuatu are not liable for any possible claim for damages arising from any decision you make based on information or other Content made available to you through the website, but investors themselves assume the sole responsibility of evaluating the merits and risks associated with the use of any information or other Article/ Information on the website before making any decisions based on such information or other Article.
Education feed
Join Telegram
---
Editors' Picks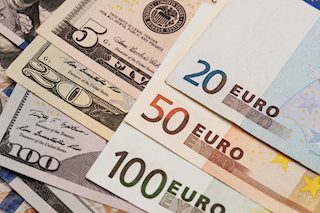 EUR/USD continues to trade in negative territory below 0.9800 in the American session on Friday. The data from the US showed that the annual PCE inflation declined to 6.2% in August but the stronger-than-expected core reading didn't allow the pair to gain traction.
EUR/USD News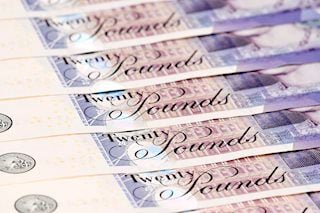 GBP/USD fell to a fresh daily low below 1.1030 but managed to reverse its direction and climbed above 1.1100 during the American trading hours on Friday. The pair remains on track to snap a two-week losing streak despite having suffered heavy losses earlier in the week.
GBP/USD News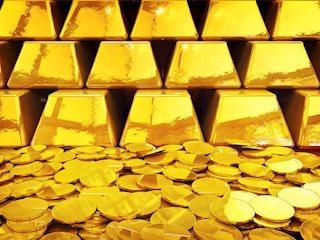 Gold preserved its bullish momentum and rose above $1,670 after the mixed inflation data from the US on Friday. The benchmark 10-year yield is down more than 2% as markets look to wrap up the third quarter, fueling XAU/USD's daily rally.
Gold News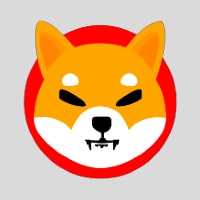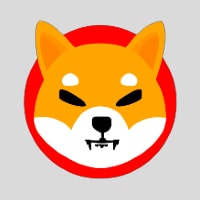 Shytoshi Kusama, the project lead for Shiba Inu, has dropped a teaser about Shiba Eternity games for the SHIB community. Proponents expect the launch of the collectible card game to be a bullish catalyst for Shiba Inu price.
Read more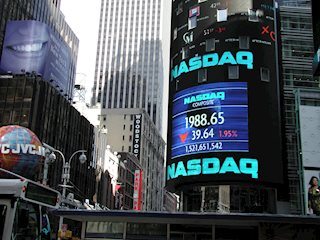 Equity markets remain at the precipice of a technical collapse, which we examine in the weekly long-term chart below. The overall picture remains one of nervousness ahead of the upcoming Q3 earnings season.
Read more
RECOMMENDED LESSONS
Discover how to make money in forex is easy if you know how the bankers trade!
In the fast moving world of currency markets, it is extremely important for new traders to know the list of important forex news...
Chart patterns are one of the most effective trading tools for a trader. They are pure price-action, and form on the basis of underlying buying and...
The forex industry is recently seeing more and more scams. Here are 7 ways to avoid losing your money in such scams: Forex scams are becoming frequent. Michael Greenberg reports on luxurious expenses, including a submarine bought from the money taken from forex traders. Here's another report of a forex fraud. So, how can we avoid falling in such forex scams?
Trading is exciting. Trading is hard. Trading is extremely hard. Some say that it takes more than 10,000 hours to master. Others believe that trading is the way to quick riches. They might be both wrong. What is important to know that no matter how experienced you are, mistakes will be part of the trading process.
---