What is 'LTRO' and how does it work?
We explain the European Central Bank (ECB)'s plan to bolster the region's banks, known as the long term refinancing operation (LTRO).


What is LTRO?
The long term refinancing operation (LTRO) is a cheap loan scheme for European banks that was announced by the European Central Bank (ECB) towards the end of 2011 in a bid to help ease the eurozone crisis.

Round one was carried out on 21 December, when banks took €489 billion from the ECB. The loans are due to be repaid within three years at a rate of 1%, and a second round will be launched on 28 February, with the results of how much money was requested due on 29 February.

As the eurozone crisis has escalated, banks have become less stable and have less money to lend. The objective of the LTRO is to boost cash flow in the market and avoid a severe credit crunch or collapse of the banking system.


Why are banks signing up for LTRO?
Eurozone banks are strapped for cash, and with the ongoing crisis in the region, investors have become slow to back them up. As the money starts to dry up banks face a potential funding, or 'liquidity', problem.

Economists say the biggest strain on eurozone banks is repaying their debts to bondholders – these redemptions are 'absolutely massive' this year, according to ING Bank's Padhraic Garvey.


How does LTRO work?
Banks in Europe ask the ECB for the loan. The loan is then backed up by collateral through the bank's own national central bank, meaning each country vets the collateral for the loans given to banks.

The loans differ from the ECB's previous monthly, longer-term lending programme, which allowed banks to take money for a three-month term at low rates.


What was the impact of LTRO?
The first release last December is credited with boosting the markets, and contributing to the New Year market rally.

However, there is scepticism about the broader impact. Analysts at ING Finance estimate that only €50 billion of the €489 billion remained out in the economy, and instead of creating more liquidity in the broader market, most of the money remains on the balance sheets of banks.


Who asked for the money last time?
The biggest recipients of LTRO in December were banks in the weaker eurozone countries. In December Italy took €110 billion, Spain received €105 billion, France claimed €70 billion, Greece asked for €60 billion and Ireland requested €50 billion.
This time analysts will be scouring the results of the auction to see if banks in stronger European countries request any money. German, Dutch and Finnish banks took up the smallest amount of funding last time.


Are there any drawbacks to LTRO?
There are a few possible pitfalls. One is that credit ratings agencies see it as a black mark against banks. Tapping the lending scheme could be seen as an admission of weakness.


Education feed
---
Editors' Picks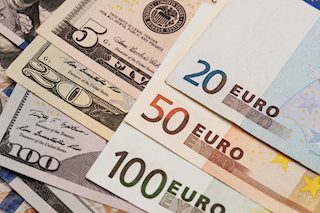 US Producer Prices rose by more than anticipated, while unemployment claims shrank by more than anticipated. EUR/USD keeps trading below 1.2100 as investors eye firmer government bond yields.
EUR/USD News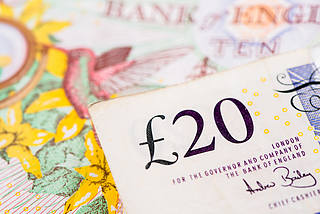 GBP/USD trades pressured below 1.4050, as the US dollar remains broadly bid amid risk-off sentiment. Rising inflationary pressures and Brexit jitters over NI keep investors on the edge. Bailey's speech, US data in focus.
GBP/USD News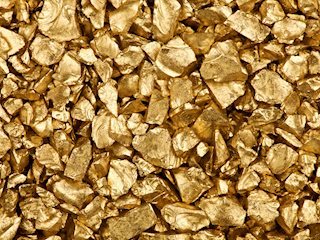 Gold consolidates the heaviest losses in six weeks, fades consolidative bounce of late. Market's struggle for clear direction after US CPI challenged Fed, US stimulus. Wall Street benchmarks dropped over 2.0%, down for third day, but S&P 500 Futures prints 0.10% gains afterward.
Gold News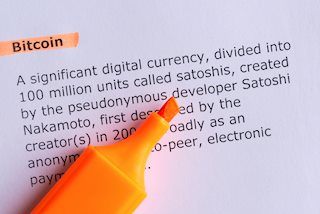 The recent Bitcoin price crash seen on Wednesday is comparable to the one in late April. However, unlike the last time, this drop was not due to rumors of new tax proposals.
Read more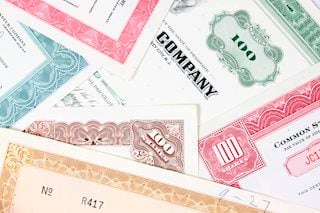 Wednesday's wake-up call to the dovish Fed was repeated with the release of PPI on Thursday. Core CPI was 0.7% versus forecasts for 0.4%. Now is buy the dip still in focus and is don't fight the Fed still the trade?
Read more
RECOMMENDED LESSONS
Discover how to make money in forex is easy if you know how the bankers trade!
In the fast moving world of currency markets, it is extremely important for new traders to know the list of important forex news...
Chart patterns are one of the most effective trading tools for a trader. They are pure price-action, and form on the basis of underlying buying and...
The forex industry is recently seeing more and more scams. Here are 7 ways to avoid losing your money in such scams: Forex scams are becoming frequent. Michael Greenberg reports on luxurious expenses, including a submarine bought from the money taken from forex traders. Here's another report of a forex fraud. So, how can we avoid falling in such forex scams?
Trading is exciting. Trading is hard. Trading is extremely hard. Some say that it takes more than 10,000 hours to master. Others believe that trading is the way to quick riches. They might be both wrong. What is important to know that no matter how experienced you are, mistakes will be part of the trading process.
---