How To Use Gann Indicators
by James Hyerczyk
Gann studies have been used by active traders for decades and, even though the futures and stock markets have changed considerably, they remain a popular method of analyzing an asset's direction. New trading areas, such as the foreign exchange market and the invention of exchange-traded funds (ETFs) have also made it necessary to revisit some of the construction rules and application concepts. Although the basic construction of Gann angles remains the same, this article will explain why the changes in price levels and volatility have deemed it necessary to adjust a few key components.
Basic Elements of Gann Theory
Gann angles are a popular analysis and trading tool that are used to measure key elements, such as pattern, price and time. The often-debated topic of discussion among technical analysts is that the past, the present and the future all exist at the same time on a Gann angle. When analyzing or trading the course of a particular market, the analyst or trader tries to get an idea of where the market has been, where it is in relation to that former bottom or top, and how to use the information to forecast future price action.
Gann Angles Versus Trendlines
Of all of W.D. Gann's trading techniques available, drawing angles to trade and forecast is probably the most popular analysis tool used by traders. Many traders still draw them on charts manually and even more use computerized technical analysis packages to place them on screens. Because of the relative ease traders today have at placing Gann angles on charts, many traders do not feel the need to actually explore when, how and why to use them. These angles are often compared to trendlines, but many people are unaware that they are not the same thing. (To learn about trendlines, see Track Stock Prices With Trendlines.)
A Gann angle is a diagonal line that moves at a uniform rate of speed. A trendline is created by connecting bottoms to bottoms in the case of an uptrend and tops to tops in the case of a downtrend. The benefit of drawing a Gann angle compared to a trendline is that it moves at a uniform rate of speed. This allows the analyst to forecast where the price is going to be on a particular date in the future. This is not to say that a Gann angle always predicts where the market will be, but the analyst will know where the Gann angle will be, which will help gauge the strength and direction of the trend. A trendline, on the other hand, does have some predictive value, but because of the constant adjustments that usually take place, it's unreliable for making long-term forecasts.
Past, Present and Future
As mentioned earlier, the key concept to grasp when working with Gann angles is that the past, the present and the future all exist at the same time on the angles. This being said, the Gann angle can be used to forecast support and resistance, strength of direction and the timing of tops and bottoms.
Gann Angles Provide Support and Resistance
Using a Gann angle to forecast support and resistance is probably the most popular way they are used. Once the analyst determines the time period he or she is going to trade (monthly, weekly, daily) and properly scales the chart, the trader simply draws the three main Gann angles: the 1X2, 1X1 and 2X1 from main tops and bottoms. This technique frames the market, allowing the analyst to read the movement of the market inside this framework.
Uptrending angles provide the support and downtrending angles provide the resistance. Because the analyst knows where the angle is on the chart, he or she is able to determine whether to buy on support or sell at the resistance.
Traders should also note how the market rotates from angle to angle. This is known as the "rule of all angles". This rule states that when the market breaks one angle, it will move toward the next one.
Another way to determine the support and resistance is to combine angles and horizontal lines. For example, often a downtrending Gann angle will cross a 50% retracement level. This combination will then set up a key resistance point. The same can be said for uptrending angles crossing a 50% level. This area becomes a key support point. If you have a long-term chart, you will sometimes see many angles clustering at or near the same price. These are called price clusters. The more angles clustering in a zone, the more important the support or resistance. (For related reading, see Identify support and resistance on a chart.)
Gann Angles Determine Strength and Weakness
The primary Gann angles are the 1X2, the 1X1 and the 2X1. The 1X2 means the angle is moving one unit of price for every two units of time. The 1X1 is moving one unit of price with one unit of time. Finally, the 2X1 moves two units of price with one unit of time. Using the same formula, angles can also be 1X8, 1X4, 4X1 and 8X1.
A proper chart scale is important to this type of analysis. Gann wanted the markets to have a square relationship so proper chart paper as well as a proper chart scale was important to his forecasting technique. Since his charts were "square", the 1X1 angle is often referred to as the 45-degree angle. But using degrees to draw the angle will only work if the chart is properly scaled.
Not only do the angles show support and resistance, but they also give the analyst a clue as to the strength of the market. Trading on or slightly above an uptrending 1X1 angle means that the market is balanced. When the market is trading on or slightly above an uptrending 2X1 angle, the market is in a strong uptrend. Trading at or near the 1X2 means the trend is not as strong. The strength of the market is reversed when looking at the market from the top down. Anything under the 1X1 is in a weak position.
Gann Angles Can be Used for Timing
Finally, Gann angles are also used to forecast important tops, bottoms and changes in trend. This is a mathematical technique known as squaring, which is used to determine time zones and when the market is likely to change direction. The basic concept is to expect a change in direction when the market has reached an equal unit of time and price up or down. This timing indicator works better on longer term charts, such as monthly or weekly charts; this is because the daily charts often have too many tops, bottoms and ranges to analyze. Like price action, these timing tools tend to work better when "clustered" with other time indicators.
Conclusion
Gann angles can be a valuable tool to the analyst or trader if used properly. Having an open mind and grasping the key concept that the past, present and future all exist at the same time on a Gann angle can help you analyze and trade a market with more accuracy. Learning the characteristics of the different markets in regard to volatility, price scale and how markets move within the Gann angle framework will help improve your analytical skills.
Education feed
---
Editors' Picks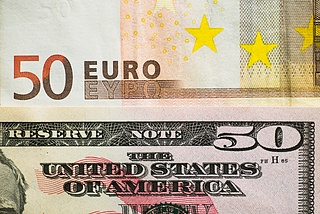 EUR/USD is consolidating gains above 1.1300, as the US dollar looks to stabilize after Powell and Omicron covid variant induced bond market volatility. Eurozone inflation refreshes record top, ECB policymakers cite growth concerns to defend easy money policies. US ADP, ISM PMI and Powell's testimony 2.0 eyed.
EUR/USD News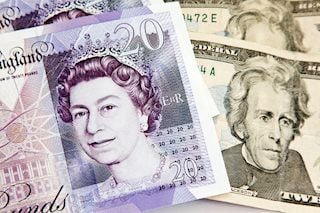 GBP/USD holds onto recovery moves from yearly low. France step-back on Brexit battle but it's not fishing, traders push-back BOE rate hike calls to 2022 on more Omicron cases in UK. UK/US PMIs, ADP Employment Change will decorate calendar.
GBP/USD News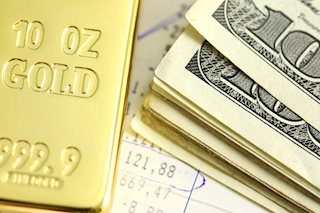 Gold price corrects from four-week lows towards $1,800 but downside bias remains intact. Hawkish Fed Chair Powell and the Omicron covid fears take bond and gold markets on a spin. All eyes now remain on the US ADP, ISM PMI and Powell for fresh impetus.
Gold News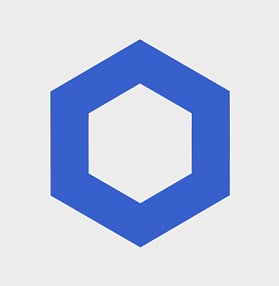 Chainlink price seems ready for a reversal of its two-week downswing as it attempts to create a higher high. This outlook is also supported by on-chain metrics, which suggest the possibility of accumulation at the current levels for LINK.
Read more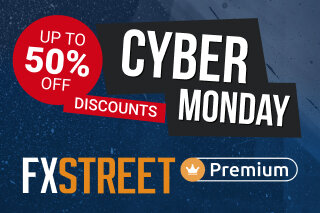 Glued to your trading screen on Cyber Monday? Upgrade your skills by signing up for FXStreet's Premium service, offered at a discount of up to 50%. Fellow traders have already taken advantage of Black Friday profits. What about you?
Subscribe now!
RECOMMENDED LESSONS
Discover how to make money in forex is easy if you know how the bankers trade!
In the fast moving world of currency markets, it is extremely important for new traders to know the list of important forex news...
Chart patterns are one of the most effective trading tools for a trader. They are pure price-action, and form on the basis of underlying buying and...
The forex industry is recently seeing more and more scams. Here are 7 ways to avoid losing your money in such scams: Forex scams are becoming frequent. Michael Greenberg reports on luxurious expenses, including a submarine bought from the money taken from forex traders. Here's another report of a forex fraud. So, how can we avoid falling in such forex scams?
Trading is exciting. Trading is hard. Trading is extremely hard. Some say that it takes more than 10,000 hours to master. Others believe that trading is the way to quick riches. They might be both wrong. What is important to know that no matter how experienced you are, mistakes will be part of the trading process.
---