Nonsensical Global Worries Over Subdued Inflation: Yellen, Draghi, Kuroda
Central bank presidents at the Fed, the ECB, and Bank of Japan are all concerned over low inflation. The Fed wants to hike anyway, but the Bank of Japan will keep pursuing aggressive monetary easing. Meanwhile, asset prices are in the biggest ever bubble.
Bank of Japan
Bank of Japan Governor, Haruhiko Kuroda, says the BOJ Will Keep Pursuing Aggressive Monetary Easing.

"The Bank of Japan will consistently pursue aggressive monetary easing with a view to achieving the price stability target at the earliest possible time," Mr. Kuroda said at a meeting of the Group of 30 in Washington.

"Achieving the 2% target is still a long way off," Mr. Kuroda said.

"Once price increases become widespread, medium- to long-term inflation expectations for firms and households are expected to rise gradually and actual inflation will increase toward 2%," he said.
ECB
ECB president Mario Draghi says the ECB must be 'Persistent' with Monetary Policy in Face of Weak Inflation.
'It's going to take time. We have got to be persistent with our monetary policy," Draghi said on the sidelines of the meetings of the International Monetary Fund and World Bank in Washington, reported The Wall Street Journal.

Draghi gave an upbeat outlook on the 19-nation eurozone economy, but said inflation remains too weak, possibly due to subpar wage growth, he said. The ECB's program of buying 60 billion euros ($70.9 billion) of bonds a month is set to expire in December. Policy makers are expected at a meeting on Oct. 26 to announce plans to begin scaling down the monthly purchases next year, but Draghi suggested the decision could be delayed again, the report said.
Fed
Fed chair Janet Yellen says the Fed is Watching Inflation Closely but Economy is Strong.
"We will be paying close attention to the inflation data in the months ahead," Yellen said in prepared remarks at an international banking seminar in Washington. "My best guess is that these soft readings will not persist."

Minutes from the meeting, released last Wednesday, showed policymakers had a broad debate about recent soft inflation and the impact on interest rates if it fails to rebound.

However, Yellen and some other key policymakers have also made plain they expect to continue to gradually raise interest rates given the strength of the overall economy and continued tightening of the labor market.

"We continue to expect that the ongoing strength of the recovery will warrant gradual increases in that rate to sustain a healthy labor market and stabilize inflation around our 2 percent longer-run objective."
Something In Common
What do all three have in common?
None of them has the faintest idea where inflation is, or even what inflation is. Not a one of them understands debt deflation or asset bubble forces.
Economic Challenge to Keynesians
Of all the widely believed but patently false economic beliefs is the absurd notion that falling consumer prices are bad for the economy and something must be done about them.
I have commented on this many times and have been vindicated not only by sound economic theory but also by actual historical examples.
My article Deflation Bonanza! (And the Fool's Mission to Stop It) has a good synopsis.
And my Challenge to Keynesians "Prove Rising Prices Provide an Overall Economic Benefit" has gone unanswered.
There is no answer because history and logic both show that concerns over consumer price deflation are seriously misplaced.
Deflation Benefit
The BIS did a study and found routine deflation was not any problem at all.
"Deflation may actually boost output. Lower prices increase real incomes and wealth. And they may also make export goods more competitive," stated the BIS study.
It's asset bubble deflation that is damaging.
Meanwhile economically illiterate writers bemoan deflation, as do most economists and central banks. The final irony in this ridiculous mix is central bank policies stimulate massive wealth inequality fueled by soaring stock prices.
Also consider Barry Ritholtz Asks "Why Has Inflation Remained Low for So Long?" Mish Asks "Is Inflation Low?"
Nonsensical Battle
In their nonsensical battle against routine price inflation, the Fed, the ECb, and the Bank of Japan (central banks in general) have all collaborated to build biggest in history global asset bubble.
When that bubble bursts, debt deflation will smack them in the face like a tomato flying at 500 miles per hour.
I expect another round of price deflation will accompany the asset bubble bust.
What the central bankers do then remains to be seen, but history suggests they will keep doubling down as they did when Long term Capital Management blew up, when the dotcom bubble blew up, and when the housing bubble blew up.
But this time the central banks will be starting with negative interest rates in Japan and Europe,low interest rates in the US, and imploding junk bond bubbles everywhere.
Got Gold?
This material is based upon information that Sitka Pacific Capital Management considers reliable and endeavors to keep current, Sitka Pacific Capital Management does not assure that this material is accurate, current or complete, and it should not be relied upon as such.
Analysis feed
---
Latest Forex Analysis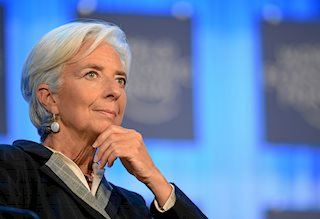 EUR/USD has pared its gains that followed upbeat preliminary PMIs for Germany came out above expectations, pointing to a recovery. The USD is advancing amid fears of the coronavirus.
EUR/USD News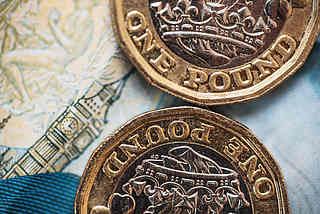 GBP/USD is trading below 1.31 after hitting a fresh high of 1.3172. The UK Manufacturing PMI beat with 49.8 and Services PMI with 52.9. The USD is gaining ground across the board.
GBP/USD News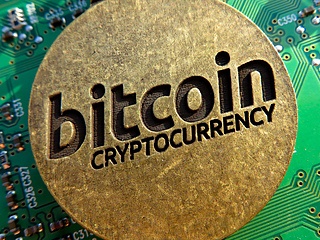 Despite appearances, Bitcoin is the asset with the best risk/benefit ratio. The current falls are adjusted to the ranges of the previous rise. Downward momentum expires in the first half of February.
Read more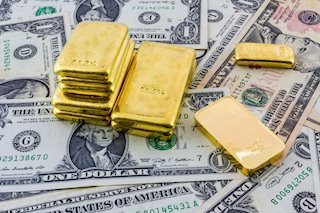 The XAU/USD pair dropped to a daily low of $1556.70 during the European trading hours as the easing worries over coronavirus becoming a global epidemic and a broad-based USD strength put the pair under bearish pressure.
Gold News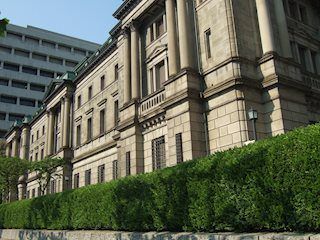 The USD/JPY pair reversed its direction during the American trading hours as the risk-off atmosphere allowed the JPY to find demand as a safe-haven.
USD/JPY News
---