Trading Insights you can not miss today
by FXStreet
Editors recommend
The EUR/USD pair is confined to the lower end of last week's range, having spent the day not far from 1.1350 as uncertainties and political concerns keep eroding demand for the high-yielding EUR.
EUR/USD News
The forex industry is recently seeing more and more scams with scammers going as far as splashing stolen hard-earned traders' money on a submarine. How can you avoid being the next victim? Here are 7 ways to avoid losing your money in such scams.
Read the full article
A quarter of the US government has been shuttered for a month and the economic impact is hard to discern. There has been no shortage of political warnings from the Democrats and the Republicans and the media has been full of the dire consequences if the closure continues.
Read full report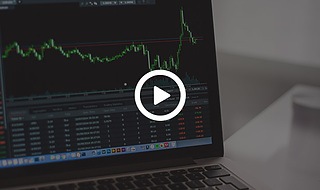 Forex trading is one of the most exciting and liquid asset classes to trade. But some basic concepts should always be reviewed, as the market structure, the benefits and risks, as well as the pitfalls of Forex traders.
Watch our videos
The U.S. dollar traded higher against all of the major currencies today with the exception of the Canadian dollar because as it turns out, the U.S. government shutdown has been good for the dollar and stocks.
Read more
A new week of analysis of the three main players of the crypto-board begins in a market that continues to drag near the disaster. The ETH/BTC pair, an instrument that allows us to follow the market mood, is playing dangerously with the bullish trend line, breaking it early in the day, in the middle of the Asian session.
More Bitcoin News