LME MORNING - Metals take a beating as risky assets dumped, copper supported at $6,800/t
London 20/06/2013 - Base metals were under intense selling pressure on Thursday as the LME complex was hit by negative data from China, coupled with Ben Bernanke's Fed report and poor fundamentals.
The decline saw participants become increasingly 'risk-off' and resulted in a mass sell-off, with fresh lows seen and key support levels taken out.
Copper is edging closer to its support of $6,800 per tonne, aluminium is at three-and-a-half year lows, while nickel tanked under $14,000 to a fresh four-year low.
"Prices are lower post-Fed statement citing strong possibility of tapering of QE which markets already felt was coming, but the sell-off has been further exacerbated by poor Chinese PMI data overnight, continuing worries over China's growth contraction," a trader said. "Metals will revist former lows before finding support."
The declines stemmed from the outcome late on Wednesday of the US Federal Open Market Committee (FOMC) meeting - it said that it saw improving labour market conditions and reduced economic risks.
It kept the target range for the federal funds rate at 0-0.25 percent and anticipated that exceptionally low interest rates will be appropriate for as long as the unemployment rate remains above 6.5 percent. It also reaffirmed its commitment to purchasing $85 billion in new debt per month in an open-ended programme (QE).
In recent months, several Fed policymakers have indicated that it might soon be time to reel in its third stimulus programme.
"If the incoming data are broadly consistent with our forecast, the committee currently anticipates that it would appropriate to moderate the monthly pace of purchases later this year," Federal Reserve Chairman Ben Bernanke said during a subsequent press conference.
"And if the subsequent data remains broadly aligned with our current expectations for the economy, we would continue to reduce the pace of purchases in measured steps through the first half of next year, ending purchases around mid-year," Bernanke added.
In Asia, the focus was on China, where the June HSBC Flash Manufacturing PMI came in at 48.3, below the forecast of 49.4 and a drop from 49.2 in May.
MKS analyst Alex Thorndike said that a soft number increases the threat of a hard landing in the Chinese economy.
"With the PBoC seeming indifferent presently to higher rates, this situation looks set to persist until mid-July," said Macquarie. "In our view, this creates downside risk to steel, iron ore and copper prices over the coming weeks, although the pressure will start to build to ease policy in future months."
Markets are expected to see further choppy conditions as a slew of economic data is released today. Earlier, eurozone data surprised to the upside as flash manufacturing PMI beat forecasts of 48.6 to come in at 48.7, while flash services was also higher at 48.6. German numbers were mixed, flash manufacturing PMI disappointed at 48.7 but flash services at 51.3 was better-than-expected.
This afternoon EU consumer confidence numbers will be released – expected at -22.
The US will announce unemployment claims, flash manufacturing PMI, existing home sales and Philly Fed Manufacturing Index.
COPPER AND ALUMINIUM STOCKS JUMP
Copper at $6,805 per tonne was down $154 on the previous day and the weakest since May 2 – the $6,800 level has been a base for prices and a drop under this could result in a sell-off to fresh lows. However, Triland said that stronger support is likely if the price pulls back to the $6,800 area. The sell-off has seen 16,300 lots change hands on Select by 10:50 BST.
Inventories for the red metal were up for the fifth consecutive day, rising 4,800 tonnes to 643,125 tonnes – the highest level since July 15, 2003 – due to warranting in New Orleans. But it was cancelled warrants that saw the biggest jump, up 48,975 tonnes to 297,975 tonnes a fresh all-time high. Johor was responsible for the move, up 40,450 tonnes to 157,950 tonnes.
Aluminium dropped under the psychologically important $1,800 point to its weakest level since the week of October 5, 2009 at $1,789.50, a $40.50 decline. Inventories were unsupportive, as stocks jumped 19,725 tonnes to 5,433,975 tonnes, due to 24,500 tonnes of material warranted in Vlissingen, taking total stocks to a fresh record high. Cancellations were up 2,500 tonnes to 2,158,900 tonnes.
Lead at $2,009 was down $57 and the softest since May 23, although stocks were down 1,500 tonnes at 203,125 tonnes and cancelled warrants fell 3,650 tonnes to 122,000 tonnes. Sister metal zinc at $1,821 was down $40 and at a one-month low. Inventories were down 3,500 tonnes to 1,074,525 tonnes and metal booked for removal fell 3,100 tonnes to 708,450 tonnes.
Nickel slumped to a fresh four-year low under $14,000 at $13,790. It was last at $13,809, down $391, although stocks dropped 174 tonnes to 185,514 tonnes and cancelled warrants at 24,606 tonnes were down 432 tonnes.
Tin is back under $20,000, it fell to a one month low of $19,625 – last at $19,750, it slipped $350. Inventories were down 35 tonnes to 14,335 tonnes and cancelled warrants at 2,770 tonnes were five tonnes lower.
Steel bid at $130, with both stocks and cancelled warrants down 260 tonnes at 75,855 tonnes and 59,865 tonnes respectively. In the minors, cobalt was indicated at 29,350/30,650.
"Cobalt has probably had its rally, now. I can't see it going against all the fundamentals of the other metals," said a cobalt trader.
(Editing by Martin Hayes)
By: Kathleen Retourne
---
Follow us on Telegram
Stay updated of all the news
Recommended content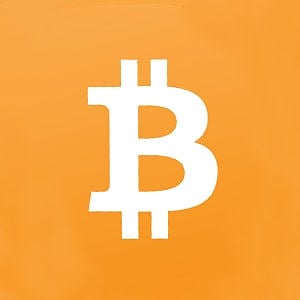 Bitcoin price shows clear signs of distribution occurring on the four-hour chart, which indicates the possibility of a trend reversal. Moreover, BTC has been consolidating for more than two weeks with no direction in sight.
Read more

In the US, financial conditions have eased in recent months and weighed on the effectiveness of the Fed's policy tightening. Jerome Powell recently gave the impression of not being too concerned, so markets rallied.
Read more
---