LME MORNING - Base metals trade lower on strong dollar and Chinese demand concerns
London 14/03/2012 - Base metals were rangebound during Wednesday LME pre-market trading, with all metals bar nickel slipping from the previous day's closing levels. Volumes were once again muted as investors remain on the sidelines.
"Metals are stuck in a narrow range for now, good US data and the Greek package being signed off have dissipated crisis concerns for now, but the spectre of eurozone debt still looms large," a trader said.
The euro was softer this morning, currently trading around 1.3070 against the dollar, after yesterday's FOMC meeting strengthened the currency.
The Fed refrained from taking further monetary easing measures to support the US economic recovery, but the central bank did manage to boost sentiment with projections that this year would see "moderate" growth and gradual reduction in unemployment.
Although the Fed's post-meeting statement on Tuesday also warned that rising gasoline prices could create a temporary spurt of inflation, the more optimistic outlook on US economic growth was enough to lift base metal prices.
"Yesterday's upswing enjoyed by metals on the back of strong equity markets – the S&P 500 climbed for example to its highest level since June 2008 – was only short-lived, and prices are already slipping again this morning" said Commerzbank."
"The firm US dollar, which appreciated following the Fed's meeting, is no doubt responsible. In addition, comments by Chinese premier Wen Jiabao this morning have given rise to uncertainty among market players, causing Chinese equity markets to fall sharply," added Commerzbank.
Jiabao talked about inflated property prices, above all in the country's major cities, and about the need to bring them down to an affordable level.
Chinese demand has been at the forefront of market participants concerns, as the anticipated level of metal purchasing has yet to materialise.
"There is currently some uncertainty about the true level of Chinese demand. Due to the Chinese Lunar New Year holiday import data of the last two months is slightly distorted and, given inconclusive evidence, whether widespread concern about slowing Chinese metal consumption is warranted or not," said Credit Suisse.
The economic agenda is busy today – Japan's revised industrial production eased to 1.9 percent from two percent. Later there is the UK employment report, EU CPI and industrial production and in the US data on the current account, import prices and oil inventories, plus Fed Chairman Bernanke is speaking.
ALL LME INVENTORIES DROP
Copper at $8,505 per tonne was down $95 on the previous day's close. Net LME warehouse stocks were down 2,375 tonnes, the lowest since July 22, 2009. Cancelled warrants were up, increasing 1,650 tonnes to 88,550 tonnes, which should add support to the price.
Aluminium at $2,248 lost $10. Inventories dropped 7,825 tonnes to 5,071,675 tonnes, while cancelled warrants fell 7,800 tonnes to 1,686,825 tonnes. Detroit cancelled warrants were down 1,425 at 624,800 tonnes, while Johor stocks at 129,500 tonnes were down 1,500 tonnes, Vlissingen also declined 1,500 tonnes to 890,400 tonnes.
Lead at $2,147.50 was down $6.50 despite a decrease in stocks. Previously lead was the only metal showing stock increases, but it too saw a draw down today, falling 100 tonnes to 365,225 tonnes. Cancelled warrants were up 1,900 to 23,575 tonnes.
Sister-metal zinc fell $6.50 at $2,093.50, while inventories dropped 100 tonnes to 866,175 tonnes and cancelled warrants at 17,550 were down 425 tonnes.
Nickel prices at $19,550 were up $100, while stocks were marginally down at 96,726 tonnes a 24-tonne loss and cancelled warrants increased 768 tonnes to 5,388 tonnes. Tin at $24,150 slipped $100. Inventories slipped 25 tonnes to 11,570 tonnes and cancelled warrants at 480 tonnes were down 30 tonnes.
Steel was quoted at $520/530, while stocks declined 1,105 tonnes to 60,060 tonnes. In minor metals, cobalt was indicated at $30,900/31,800, with stocks climbing 20 tonnes to 308 tonnes. Molybdenum was neglected.
(Editing by Martin Hayes)
By: Kathleen Retourne
---
Follow us on Telegram
Stay updated of all the news
Recommended content

Cosmos price continues to display strength as the uptrend seems unfazed by investors who may be taking profit off January's 70% gain. Considering the overall bullish stance in the crypto market, a 15% rally from today's market value is a conservative estimate.
Read more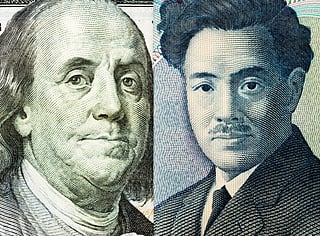 The Dollar has started the year on a soft footing on the view that the Fed can respond to a soft US landing, as the Rest of the World recovers. The recent run of data, especially out of the US, questions whether the Fed needs to cut rates at all.
Read more
---