George Soros feels Germany's Merkel 'is key to solving' the migrant crisis
FXStreet (Mumbai) - Billionaire financier George Soros in an interview with New York Review of Books warned that 'EU is on the verge of collapse'. He provided some insightful take on subjects that are haunting politicians and monetary policymakers alike. In the interview, he touched upon the Greece crisis and explained why it is no longer considered an interesting country by investors. He spoke extensively on the migrant crisis and how a lack of a proper policy on asylum seekers has turned a problem that developed over migrants entering Europe into a full blown crisis. He also spoke of Brexit, highlighting that EU will be much weaker if Britain chose to leave. He also warned EU against repeating their Greece mistake with Ukraine.

On Greece…

Soros feels "Greece was mishandled from the beginning." He explained how the Greece crisis deepened over the years. Greece's national debt became unsustainable on account of the punitive interest rates charged by Germany led EU on the loans offered when the crisis first surfaced in 2009. Greece repeated its earlier mistake in the negotiations held 2015. According to Soros, the EU has managed to impose conditions on Greece which will further push it into deeper depression. Till thee time Greece continues to keep the euro it is unlikely to flourish as the high exchange rate will render it uncompetitive. Soros thus described EU's handling of the Greek crisis as "kicking a ball uphill so that it keeps rolling back down".

On migrant crisis...

He considers the conflict in Syria to be root cause of the migrant problem. German Chancellor Angela Merkel has forecast that the migrant problem would destroy the European Union. From the way the Paris attack and Cologne assault has impacted public perception across Europe, Soros fears that Merkel's prediction might just turn true. He believes "European Union badly needs fixing" and he also believes that only Germans can stop her prediction from coming true. Merkel has opted for an 'open door for migrant policy' and according to a recent poll the percentage of Germans supporting Merkel's stance has fallen since April. Soros feels that Germans under the leadership of Merkel, have achieved a position of hegemony and now they have to decide whether they 'want to accept the responsibilities and the liabilities' that comes with being the greatest power in Europe.

He stressed that absence of asylum policy in Europe has further aggravated the migrant issue.
He suggested that EU should come up with a comprehensive plan to respond to the migrant problem which has grown into an acute political crisis over the last few months. He said effective governance is needed so that the movement of migrants into Europe cant take place in a safe and orderly manner and also at a pace 'that reflects Europe's capacity to absorb them.' He suggested extending the plan beyond Europe's borders as he feels that it less disruptive as well as less expensive for asylum seekers to stay 'in or close to their present location.'

On Brexit…

Soros does not support Britain's exit from the EU. He is of the opinion that both EU's and UK's interest will suffer if Britons opt for out vote. The Brexit campaign, he noted has been trying to convince the British public that it is a safer option to stay out of the common market. He however pointed out that it is this common market where nearly half of UK exports go. UK thus has access to the open market and at the same time it is not 'weighed down by the burden of having joined the eurozone.' This brings Soros to conclude that Britain is currently enjoying the best deals.

There are some differences between EU leaders and UK PM Cameron who has demanded that benefit payments be limited to EU migrants only. Soros said that he is convinced that 'that Britain should stay in Europe not only for economic but even more for political reasons'.

On Ukraine…

Soros feels 'now is the time to hold out the prospect of the additional financial assistance that the new Ukraine needs to carry out radical reforms'. With financial assistance the country can become a lucrative destination for investors. Europe cannot look through the required assistance and allow the financial situation which could have bettered to worsen. Ukraine, he reminded is one of the 'most valuable assets that Europe has' currently and Europe can look to use Ukraine not only to resist Russian aggression but also revive 'spirit of solidarity' that used to define the European Union in its early days.
Feed news
---
Latest Forex News
Editors' Picks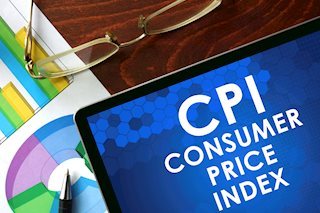 USD/JPY extends the pullback below 107.50, as the yen continues to draw bids from the risk-off market profile amid US-China tensions and upbeat Japanese data dump. Focus shifts to the US data and President Trump's response to the Hong Kong issue.
USD/JPY News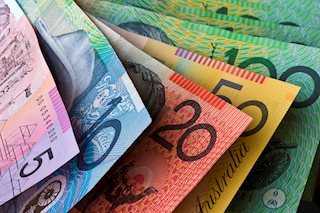 AUD/USD remains depressed around 0.6640 so far this Friday. Risk-tone remains heavy as global equities are weighed down by escalating US-China tensions over the Hong Kong security issue, with all eyes now on Trump's presser.
AUD/USD News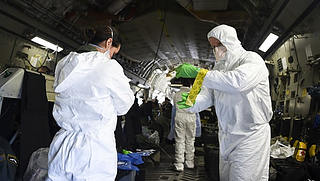 An increase of 100% in new cases since the prior day in Spain's COVID-19 jumping above 1,100. Risk-off themes doubling up as well, with US President Donald Trump holding a news conference on China this Friday.
Read more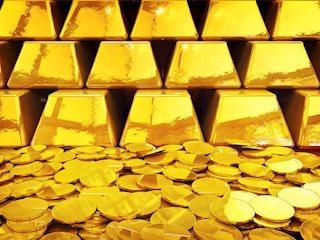 Gold, a traditional safe-haven asset, is drawing bids as the US stock futures are signaling risk aversion. China imposed the controversial national security bill on Hong Kong on Thursday. Markets fear the US would retaliate with sanctions on China.
Gold News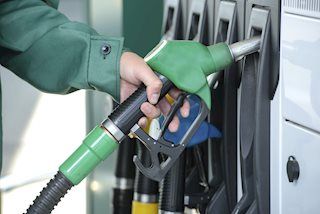 WTI fails to keep the previous day's recovery moves from $31.33. The oil benchmark probes the previous day's recovery moves amid the market's cautious sentiment. Hopes of extension in output cuts, market optimism countered EIA data on Thursday.
Oil News
---