LME MORNING - Dovish Fed comments attract the bulls to base metals
By: Barbara Stcherbatcheff
London 28/04/2011 - Base metals advanced alongside other risky assets on Thursday, helped by a weaker dollar and indications that the Federal Reserve intends to maintain an easy monetary policy until the US economy has fully stabilised.
Metals rose sharply as the dollar was hit hard in the wake of Wednesday night's FOMC new conference, which indicated that the US central bank was in no rush to scale back its support for the still-fragile economy, and reiterated plans to keep interest rates extraordinarily low for "an extended period."
The benchmark interest rate in the US has remained fixed at 0.25 percent since December 2008.
Aluminium led the complex higher on Thursday, soaring to its most expensive in almost three years and continuing to outshine other base metals due to support from high premiums for physical warrants and rising energy costs.
The metal - which traded as high as $2,778.50 per tonne - has also benefitted from worries over electricity shortages in China in the coming summer.
Overall the metals are likely to remain range-bound in the short-term, according to analysts.
"Despite recent weakness, the metals are still finding underlying buying and even zinc that breached the neckline of a head and shoulder pattern yesterday avoided closing below the line - so on balance and with the exception of aluminium the metals generally remain in consolidation mode," William Adams, analyst at FastMarkets, said.
The dollar slumped to its cheapest since the beginning of December 2009 against the euro at 1.488 in Asia overnight, which has helped to underpin prices.
Elsewhere, the latest data from Japan has painted a bleak picture of the country's economic condition. Figures released yesterday showed that the devastating earthquake and tsunami had more of an impact on production in the country than initially expected, with factory output down 15.3 percent in March from the month prior, while household spending fell by 8.5 percent.
The Bank of Japan has also cut its growth estimates for the year ending March 2012 to 0.6 percent from the 1.6 percent originally estimated in January.
Thursday's economic calendar brings the weekly initial jobless claims at 13:30 GMT, while the first estimate of first-quarter US GDP is due at the same time, and pending homes sales are expected at 15:00.
UPHILL STOCK TREND
The injection of bullish momentum into the complex following yesterday's Fed comments cannot dispel the dark clouds looming on the horizon, according to analysts from Commerzbank, who foresee a period of subdued prices given the unremitting build in stock levels for select base metals.
"The steady rise in copper, zinc and lead inventories is a prime cause for concern. If the increase in stocks is not halted soon, the upbeat view taken so far of this year's copper market balance - a large shortfall in supplies - may have to be revised, with the corresponding adverse impact on prices," analysts from Commerzbank wrote.
Copper traded at $9,405 per tonne, up $84, while stocks rose by 150 tonnes to 463,650, still the highest since June 2010, and cancelled warrants also climbed by 1,800 tonnes to 21,500.
Aluminium traded at $2,768 per tonne, up $42.50, while stocks climbed heavily for the second day in a row, rising by 5,950 to 4,612,050 tonnes, due to a large movement into Detroit.
Nickel traded at $26,775 per tonne, up $145.
Zinc traded at $2,265 per tonne, up $53, while stocks climbed by 4,675 tonnes to 821,375, the highest since July 1995, due to large movements into New Orleans and Baltimore. The metal succumbed to heavy technical selling over the past two sessions, breaking below its 200-day moving average.
Lead traded at $2,515 per tonne, up $37, while inventories climbed by 1,000 tonnes to 308,375, the highest since March 1995.
Tin traded at $32,200 per tonne, up $205, while stocks increased by 285 tonnes to 20,570.
Steel billet was indicated at $545/554. In the minors, cobalt was indicated at $36,000/39,500, while molybdenum was offered but not bid.
(Editing by Royston Wild)
Feed news
Join Telegram
---
Recommended content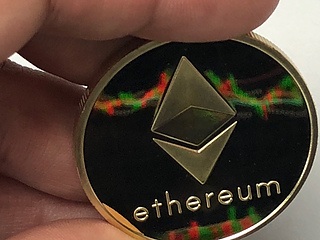 Ethereum price has been consolidating after the January rally subsided after three weeks. This tightening continues even after BTC shot up 3% over the weekend. Therefore, a short-term spike in buying pressure should is likely. This move could propel ETH to tag immediate hurdles, liquidating early bears.
Read more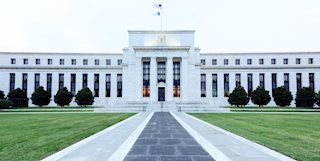 While the entire global investment community is apparently very excited about the US Federal Reserve slowing its rate increases to 25 point increments, there are strong reasons for arguing why another 50 point rate hike, or two, are still on the Fed menu.
Read more
---