Using Options in Your IRA Part 2
In an earlier article we discussed an option strategy referred to as the Covered Call. This can be a profitable strategy for any investor when done properly. It enhances the profit from holding a stock or exchange-traded fund position.
There are other ways a long-term investor can benefit from the use of options. Today we'll look at another one of them.
This strategy is the protective put option. It can be used to protect an existing position from incurring a large loss in case the market plummets.
You may know that a Put option functions very much like an insurance policy. You pay a certain premium for a Put option on a stock or exchange-traded fund. In exchange for that cash payment, you receive the right to sell that stock at a fixed price (called the strike price). With the put in place, your stock position is now insured at the strike price. If the stock drops below that, even if it drops to zero value, you are guaranteed that you can sell the stock at the strike price.
Here is an example:
The exchange-traded fund QQQ at this moment is near all-time highs, around $180 per share. Just six months ago, it was under $150. Let's say that an investor is willing to absorb the loss if QQQ drops no lower than $150 (a 16.7% drop), but no more than that. There are Put options available that expire in six months at the $150 strike. Their cost today is $1.90 per share, or $190 per option contract. Each contract protects 100 shares of QQQ stock. Today those 100 shares would be worth a total of $18,000.
If the investor pays the $190 today for the contract, he or she has the absolute right to sell those QQQ shares for $150 per share ($15,000 for the 100 shares) at any time up to the expiration of the puts on January 18, 2019. The worst possible case now is that QQQ does in fact drop below $150 and stay there until January. In that case the investor would exercise the option, receiving $15,000 for the stock. This would be a loss of $3,000 on the stock, plus the $190 paid for the put – but that's the worst it could be. A loss of $3,190 doesn't sound like much fun. But without the put, it could be so much less fun.
Although QQQ has been a star performer in the current bull market, we should not forget that in the crash of 2008 QQQ dropped by 54%, in the crash of 2000 it dropped by 83%, and in 2015 it dropped 25% in one week. So, it is certainly capable of some breathtaking drops, and 16.7% is well within the realm of probability.
If an investor is even more risk-averse, it is possible to buy a lower-deductible policy at a higher price. If we were willing to absorb a drop of only 10%, to $162, we could arrange that too. The six-month puts on QQQ at the 162 strike are $3.40 per share ($340 for a contract). These guarantee a loss of no more than 10% of the value of the position, plus the $340 cost.
Whether you consider put options worth the cost is up to you. Whatever your approach to investing, it should be a systematic one. One benefit of insuring with puts is that it immunizes you against panic, allowing you calmly to follow your investment plan. For that reason alone, put options as insurance can be beneficial.
This content is intended to provide educational information only. This information should not be construed as individual or customized legal, tax, financial or investment services. As each individual's situation is unique, a qualified professional should be consulted before making legal, tax, financial and investment decisions. The educational information provided in this article does not comprise any course or a part of any course that may be used as an educational credit for any certification purpose and will not prepare any User to be accredited for any licenses in any industry and will not prepare any User to get a job. Reproduced by permission from OTAcademy.com click here for Terms of Use: https://www.otacademy.com/about/terms
Education feed
---
Editors' Picks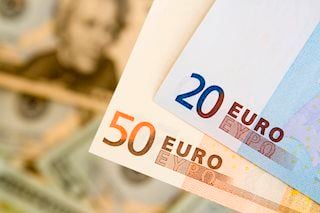 EUR/USD edges lower around 1.1870 amid a quiet start to the week's Asian session trading on Monday. The major currency pair snapped a four-day uptrend on Friday, posting the bearish spinning top candlestick.
EUR/USD News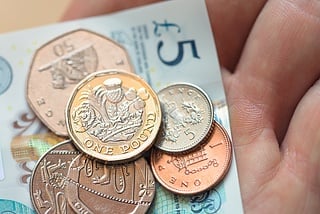 GBP/USD begins the trading week on lower ground near 1.3900. The cable pair broke a short-term rising channel during the late Friday and teased bears amid a downward sloping Momentum line. The selling currently aims to retest the 200-SMA support near 1.3835, a break of which could highlight the 1.3770 area comprising multiple levels marked last week.
GBP/USD News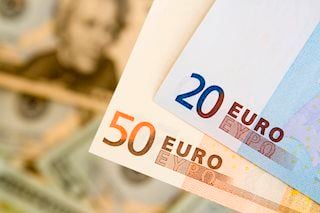 EUR/USD edges lower around 1.1870 amid a quiet start to the week's Asian session trading on Monday. The major currency pair snapped a four-day uptrend on Friday, posting the bearish spinning top candlestick.
EUR/USD News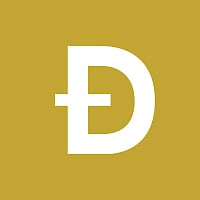 Dogecoin price set up multiple higher highs since July 17 but is currently showing weakness, indicating a shift in trend. On-chain metrics suggest that losing a critical support level might trigger a slew of selling pressure, pushing DOGE lower.
Read more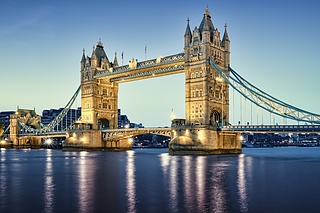 Three macro considerations are shaping the investment climate: the evolution of the virus and the response, the timeframe of the Fed's tapering, and China's broad regulatory crackdown. Beijing's new policy initiatives are broader and quicker than generally anticipated.
Read more
RECOMMENDED LESSONS
Discover how to make money in forex is easy if you know how the bankers trade!
In the fast moving world of currency markets, it is extremely important for new traders to know the list of important forex news...
Chart patterns are one of the most effective trading tools for a trader. They are pure price-action, and form on the basis of underlying buying and...
The forex industry is recently seeing more and more scams. Here are 7 ways to avoid losing your money in such scams: Forex scams are becoming frequent. Michael Greenberg reports on luxurious expenses, including a submarine bought from the money taken from forex traders. Here's another report of a forex fraud. So, how can we avoid falling in such forex scams?
Trading is exciting. Trading is hard. Trading is extremely hard. Some say that it takes more than 10,000 hours to master. Others believe that trading is the way to quick riches. They might be both wrong. What is important to know that no matter how experienced you are, mistakes will be part of the trading process.
---