The path to trading mastery is a journey, not a destination
One of the major faults that undermine many aspiring traders, is their rush to find the destination rather than staying with the journey. Trading often inspires instant gratification. People want quick solutions to the puzzle, rather than staying with the questions and giving themselves time to figure out the puzzle.
I spent almost 25 years on major FX and rate trading desks at leading investment banks, and since 2010 have coached traders on the performance aspects of their work. An issue I see with regularity is wildly unrealistic expectations of aspiring traders, compounded by a misguided belief that trading will produce quick and easy profits.
I often hear, 'I've been trading 6 months or a year, and I am still not consistently profitable. The implication here is that trading is not a skilled job, since it can be learned in a few short months.
The pinned tweet on my AlphaMind101 Twitter profile says
I want to be a pilot - Learn for 5 years.
I want to be a Lawyer - Get a degree then learn for 5 years.
I want to be boxer - Practice for 4/5 years.
I want to be an athlete - Practice for many years.
I want to be a Trader - Start tomorrow.
Trading is a deep skill
Trading is a highly skilled activity, and like any skilled activity, takes dedication, commitment and time to learn.
Consider how long it might take for a person to first learn and then be able to earn a living as a guitar player!
Maybe they could learn to play some simple songs in a few months if they are dedicated. However, to reach a competent level requires many thousands of hours of practice over a number of years, usually supported by tuition, mentorship and guidance.
Then there is the challenge of earning a living as a guitarist. Being good in practice is very different to the nerve-inducing activity of performing in front of a live audience. They will also face the competitive element of trying to beat others to gain attention or get hired.
Like guitar, trading is a deep skill. One can learn a few basic moves or systems quite easily, but that doesn't make them a trader, any more than playing a few simple chords from "Achy Breaky Heart" makes a person a guitarist.
Every great artist starts their journey to greatness by learning the instrument, then learning the art. But to earn a living off guitar, being good is not good enough. To ply your trade as a guitarist, you need to excel, you need to become one of the best. This is true of any individual in any skilled activity. Only the very best earn a living from trading, perhaps the top 1% or so. Getting to that level requires an additional challenge, 'Mastering Your Self'.
Learning to master yourself is by far the biggest challenge a trader will face Aspiring traders mistakenly think that trading is just something they 'do', it is not, it is also about 'How you are when you do it'. This is the real journey element, and this part of the journey should start early.
If you really want to transform your chances of success. Take a learning view of that journey. Seek to learn first then earn later.
Some advice
Find mentors, invest in mentors: Yes, they can be a bit hit and miss, that is how it is. Not every mentor is everyone's cup of tea, but few things can impact you as positively as a great mentor. As you grow past the early stages, consider coaches that can help you catalyse your growth.
Don't consider earning a living from trading in the early days, or even years: Few things will corrupt your chances of success more than having to rely on an income from trading. Try to have alternative sources of income and keep outgoings as low as possible.
Lean into Learning: Most of the great names of trading, people you admire, were not overnight successes. They slaved away, often for years, they suffered setbacks and failures, they put in the hard yards early, so that they could achieve success later.
View an investment in learning as an investment in your success: The irony is that training, mentoring, coaching depletes your capital. This is a paradox you must face: Your odds of success significantly increase when you invest in your development.
Try to be present-focused: Sure, you can have dreams, but focus on the present, don't make dreams your master. It will take a lot of time to achieve some sort of sustained success.
Finally: All successful guitarists develop a passion for guitar, success is driven by that passion, not the need for money. Ironically, though trading is about money, successful traders develop a passion for it. The money is the prize, not the purpose.
AlphaMind do not offer trading or investment advice and do not take responsibility for any investment or trading actions or decisions taken by clients or any observers of our material in any form of media, either now or in future.
Education feed
Join Telegram
---
Editors' Picks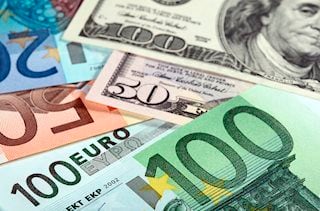 EUR/USD has gone into a consolidation phase after having climbed to its highest level in nearly a month at 1.0687 in the European session. ECB President Lagarde's hawkish comments and the broad-based selling pressure surrounding the dollar fueled the pair's rally at the beginning of the week.
EUR/USD News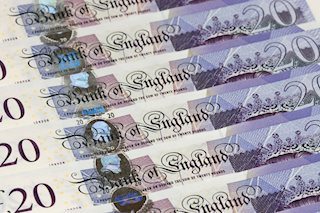 GBP/USD has edged slightly lower after having tested 1.2600 in the European session. With the dollar facing heavy selling pressure in the risk-positive market environment, however, the pair clings to strong daily gains ahead of BOE Governor Bailey's speech.
GBP/USD News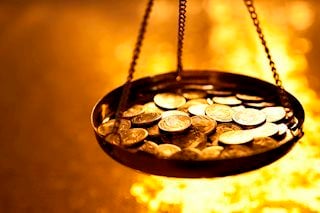 Gold capitalizes on the improving market mood and the weakening dollar on Monday, trading at its highest level in two weeks above $1,860. The benchmark 10-year US Treasury bond yield is up more than 1%, limiting XAU/USD's upside for the time being.
Gold News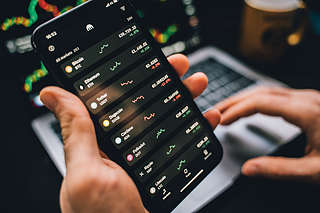 Cardano price is showing an interesting set up as it struggles to make a move above a crucial support level. A rejection could lead to a buying opportunity for patient investors before ADA explodes.
Read more

SIGA Technologies is soaring again on Monday as the company continues to benefit from the spread of monkeypox throughout the globe. SIGA has a monkeypox vaccine candidate that got FDA approval.
Read more
RECOMMENDED LESSONS
Discover how to make money in forex is easy if you know how the bankers trade!
In the fast moving world of currency markets, it is extremely important for new traders to know the list of important forex news...
Chart patterns are one of the most effective trading tools for a trader. They are pure price-action, and form on the basis of underlying buying and...
The forex industry is recently seeing more and more scams. Here are 7 ways to avoid losing your money in such scams: Forex scams are becoming frequent. Michael Greenberg reports on luxurious expenses, including a submarine bought from the money taken from forex traders. Here's another report of a forex fraud. So, how can we avoid falling in such forex scams?
Trading is exciting. Trading is hard. Trading is extremely hard. Some say that it takes more than 10,000 hours to master. Others believe that trading is the way to quick riches. They might be both wrong. What is important to know that no matter how experienced you are, mistakes will be part of the trading process.
---