Inside Out - Details on Inside and Outside Gaps
Gaps are a normal part of trading. Traders can view these gaps as a great inconvenience or an excellent opportunity. The key is to see what the price action is telling you after it gaps. I have already discussed a bit about gaps in my article, "Gapping into a Wall," from March 29th. Stocks gap due to a massive imbalance between buying and selling pressure. In an effort to balance out these orders, the price will gap to an area where the market's supply and demand equation is right for filling the orders of the traders and investors. The gap left behind is a vacuum where there is an absence of buyers (a gap down), or an absence of sellers (a gap up).
An interesting thing to see is whether prices were able to gap beyond the prior day's price action. When I speak of the prior day's price action, I am referring to the movement of price between the prior day's high and the prior day's low. If prices gap, but do not open above the prior high or below the prior low, then the gap is called an inside gap and is likely to fill during that day.
As an intraday trader, I can identify stocks that are exhibiting this pattern and plan trades to take advantage of the gap filling as long as the Nifty is also confirming the movement. This could also have huge implications for swing traders as a gap that occurs opposite to their position may be able to be ignored, thus preventing panic and an early exit.
Should price gap above the prior high or below the prior low, then the gap is considered to be an outside gap. Outside gaps also offer interesting trading opportunities. They tend not to fill in the day, but will change direction at the prior high or prior low. If a stock does gap above the prior day's high, it is an outside gap and will likely only fill until it reaches the prior high, which will act as support. If the markets are bullish, then expect a bounce here for a long.
If the stock gaps down and tries to fill the gap, often the prior low will act as resistance and cause the stock to drop from that point, thus identifying a shorting opportunity.
There are always exceptions to these guidelines on gaps, and traders should exercise caution and discretion when identifying trading opportunities surrounding gaps. Look at the broad market and also larger trends for guidance and above all, place protective stops to manage your trades. Trade safe and trade well!
This content is intended to provide educational information only. This information should not be construed as individual or customized legal, tax, financial or investment services. As each individual's situation is unique, a qualified professional should be consulted before making legal, tax, financial and investment decisions. The educational information provided in this article does not comprise any course or a part of any course that may be used as an educational credit for any certification purpose and will not prepare any User to be accredited for any licenses in any industry and will not prepare any User to get a job. Reproduced by permission from OTAcademy.com click here for Terms of Use: https://www.otacademy.com/about/terms
Education feed
---
Editors' Picks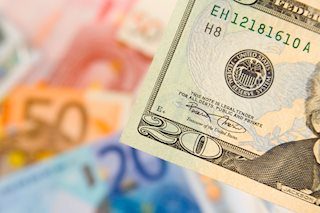 EUR/USD has extended its gains above 1.1820 after Durable Goods Orders missed expectations but the CB Consumer Confidence exceeded them. US yields are on the backfoot. Covid and infrastructure headlines are eyed.
EUR/USD News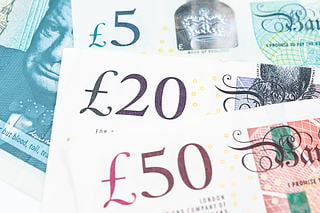 GBP/USD is trading close to 1.39, surging higher. The pound benefits from the drop in British covid cases while the dollar turned down after rising earlier. The US published mixed data.
GBP/USD News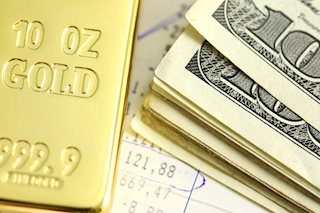 Gold prices loiter near the $1,800 mark for the past five trading sessions. The US dollar remains steady near the four-month high ahead of the Fed's interest rate decision. The prices moved cautiously despite the general negative sentiments surrounding the greenback.
Gold News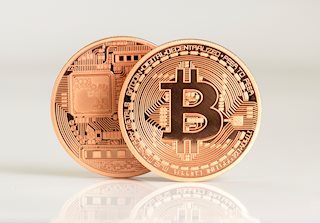 Bitcoin price is experiencing a pullback after rallying 38% to tag $40,000. Ethereum price promptly follows BTC as it eyes a retracement to the $2,018 support level.
Read more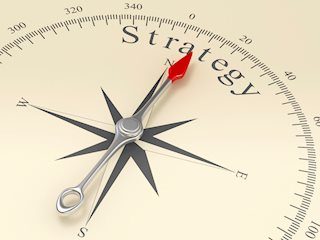 Taking a look at the economic calendar, it is set to be a busy week for the forex market. There's a central bank rate decision, GDP, inflation and employment reports scheduled for release. A number of big tech companies have ...
Read more
RECOMMENDED LESSONS
Discover how to make money in forex is easy if you know how the bankers trade!
In the fast moving world of currency markets, it is extremely important for new traders to know the list of important forex news...
Chart patterns are one of the most effective trading tools for a trader. They are pure price-action, and form on the basis of underlying buying and...
The forex industry is recently seeing more and more scams. Here are 7 ways to avoid losing your money in such scams: Forex scams are becoming frequent. Michael Greenberg reports on luxurious expenses, including a submarine bought from the money taken from forex traders. Here's another report of a forex fraud. So, how can we avoid falling in such forex scams?
Trading is exciting. Trading is hard. Trading is extremely hard. Some say that it takes more than 10,000 hours to master. Others believe that trading is the way to quick riches. They might be both wrong. What is important to know that no matter how experienced you are, mistakes will be part of the trading process.
---