Candlesticks and their whole picture
This article has been born with the help of the Investija.com customers and visitors. Popularity of the candlesticks is huge, for that reason an amount of questions about it is understandably big. All the questions have a tendency to clarify which candlestick pattern works most. I decided to write an article about my understanding about candlestick charting and give my view about practical approach to candlestick charting.
Japanese candlesticks took a major place in technical analysis and major charts are decorated with them. Candlesticks have an advantage compare with the bar charts, line charts and other kind of charts. Simple construction produce significant amount of information and it certainly gives a clear picture about the current situation on the chart. Many traders are familiar with the construction of the candlesticks and here will not be any technical description of the candlesticks or candlestick patterns. But it is not enough to be familiar with the construction of the candlesticks to make money. Candlestick charting can produce very good results if used properly, but it takes time to study candlestick patterns, learn about them and to understand them. Merely just trying to catch single candlestick patterns will lead to disappointment.
Biggest mistake in the candlestick charting is to look for the single candlestick pattern and trade in that particular direction, without taking into the account the whole picture. Candlestick or it's pattern is just pattern, nothing else. There is no such thing as a signal or anything else. When white candlestick appears on the chart it means just one thing: there were more buyers than sellers for that particular period (1 hour, 4 hours, day and etc.) and possibility of the next candle to be white as well. I would like to draw your attention – I have used past time in the sentence and word possibility. It is very important to make it clear: candlestick describes the past period, not the present. About future it tells us just about probability, not certainty. So certainly when after the white candlestick, next candlestick is black, the above conditions remains for the black candlestick as well. There are no exceptions. Now, if we take difference not just in the colour, but main bodies of the two candlesticks as well, we have even more information: candlestick with the bigger body and shorter wicks, plays major role in the game. But lately if black candlestick's wick is to long towards up side, it could tells us another story. And at the end next candlestick can clarify situation completely or just opposite, can confuse even more. So, candlesticks just describing situation on the market and there are no signs of the future. By reading candlesticks we analyse the situation what has happened and what the next possible move can be. Due to the theory of the probabilities or our presumptions, we do expect one or another thing and take some actions. We are humans so predictable, that those actions will be nearly identical from time to time, so candlestick patterns took the place as a possibility of the reaction of the traders to the current situation. And it works. Because we all have fears, we all have an emotions. So those patterns appeared to be very useful to predict next move of the traders, but you all will agree with me on one thing: not always. In fact many times, those patterns are simply just wrong, or as we call it "failed signals". So, where is the problem with those signals? Why sometimes it works, sometimes not? I will try to answer those questions and give some examples, comparing my support & resistance method to the candlestick trading.
Answer in the above questions lies in the whole chart. Two, three or more candlesticks, which create a pattern is weaker than the longer period trend or flat market. In the long term positive trend, negative candlestick pattern will not have significant impact, or there are no reversal signals if the market is flat. But, those patterns could be first warnings of the possible end of the trend or beginning of the new and can not be ignored. But to trade on them is not a good idea. So, candlestick patterns works, but in the different situation their can tells us a different story, even candlestick patterns are the same. To read and trade on the single candlestick patterns, ignoring the whole picture, it is waste of time and money.
Sokyu Honma "Sakata Constitution" or "Sakata's five methods" was created by the man named Sokyu Honma and after chart has been created, this method was successfully applied to the chart. "Sakata's five methods" has a "magic" number three. Three mountains, three rivers, three gaps, three parallel lines and three methods. About those methods traders can read in the book called "Japanese Chart of Charts" by Mr. Seiki Shimizu. I just would like to bring a attention to the same thing once more again: candlestick patterns have been used in the conjunction with the whole picture, not just single line or signal.
Now, let's take a look at the some examples.
As we all know, already EURUSD making a big progress towards the sky and positive trend just unstoppable. But from the picture we see head & shoulders reversal pattern or in "Sakata's five methods" it would be called "Three Mountains".
Let's read the chart. At the first number we met one negative candlestick and prices started to fall down a bit, but later positive trend was re-established by the few positive candlesticks, and at the number 2 appeared another few negative candlesticks. Yes, market declined again to the same point, but bounced back and just at number 3, where market sharply declined, started real selling. This third point was marked with bearish engulfing candlestick pattern and selling on the close price is recommended. Basically it matched with my method – support line has been broken, but I would place order to sell on the broken support line. My stop would be above the candle number three and here I loose money, because it was long wick up, washed out my stop loss and just later sharply declined. Trading by the candlesticks, you always wait for the candle to be completely drawn and just after that you take a decision. So in this situation, candlestick traders are the winners.
Let's take another example. 1 hour EURUSD.
From the chart we see market for some time has been flat and there are three candlestick patterns. First one – evening star, second and third ones – bearish engulfing patterns. If we had sold on the first one, without waiting for market to develop into something (trend was positive), we would be lucky in this case, even market would have been testing our nervous system for few times, by trying to climb up. At the third point on the close of the bearish engulfing pattern, selling was much easier and as we later see became very successful. By my method, selling was just after price broke a support line, But was successful as well, even it was done later. Basically, candlestick charting won again over my method by few pips.
And one more example of the candlestick chart usefulness. 1 hour CADJPY.
In the grey highlighted area we see bearish engulfing candlestick pattern and looks like it has formed third top ( if you take a look at your screens it was third top, even in this picture you can not see), so selling is an option, but trading by the candlestick pattern, brought a loss . My selling came just after the black candle broke a positive channel lower line and by the candlestick pattern trading here is the selling point as well. Profit has been made, but at this example candlestick trading had a loss, before it made profit.
From the examples we can see if candlestick patterns are used with the whole picture, trading by them is very profitable, even time by time there are some losses. Trading by my method is profitable as well, but time after time loss appears on my screen. Probably does not exist 100% successful method, but trading with candlestick patterns brings positive results, if... If you are not trying to catch every single pattern, without looking at the whole picture. If you have patience to wait. If you read them correctly.
In conclusion I would say this: single candlestick pattern has the same meaning all the time, but in the different place it can produce different results. There is no single pattern what works better than others. Their all work well. Difference is where it has appeared. Trading by the candlestick requires patience and understanding of the candlestick patterns. It requires concentration and knowledge. By learning just a single candlestick patterns, you can not expect to make money. By understanding them and understanding what are those patterns saying, you have huge possibility to be a successful trader. This article has intention to highlight just one aspect of the candlestick trading – do not just learn the candlestick patterns, try to understand them and read them correctly.
Information on these pages contains forward-looking statements that involve risks and uncertainties. Markets and instruments profiled on this page are for informational purposes only and should not in any way come across as a recommendation to buy or sell in these assets. You should do your own thorough research before making any investment decisions. FXStreet does not in any way guarantee that this information is free from mistakes, errors, or material misstatements. It also does not guarantee that this information is of a timely nature. Investing in Open Markets involves a great deal of risk, including the loss of all or a portion of your investment, as well as emotional distress. All risks, losses and costs associated with investing, including total loss of principal, are your responsibility. The views and opinions expressed in this article are those of the authors and do not necessarily reflect the official policy or position of FXStreet nor its advertisers.
Education feed
---
Editors' Picks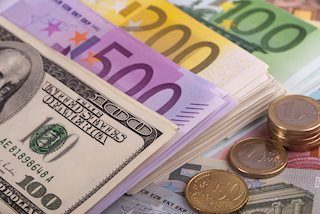 EUR/USD has extended its gains and has topped 1.22, the highest since February. The safe-haven dollar is weakening amid the risk-on mood and as the Fed sticks to its dovish policy. US housing figures were mixed. The Fed's Bostic is set to speak later.
EUR/USD News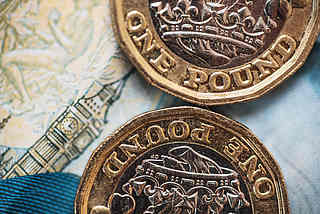 GBP/USD trades around 1.4180, retreating from 1.4219, the highest since February. Britain's unemployment rate surprisingly dropped to 4.8% as the reopening continues. The dollar is on the back foot amid the upbeat market mood.
GBP/USD News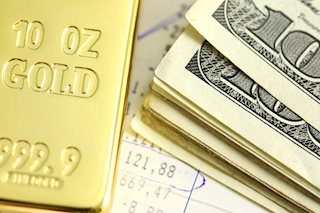 Gold price has entered a phase of upside consolidation, having faced rejection once again above $1870. The gold price looks unimpressed by the latest leg down in the US dollar, amid dovish Fed expectations.
Gold News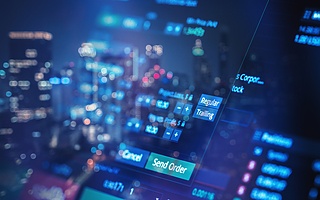 The Securities & Exchange Commission filed another objection to the motion to intervene by XRP holders. The government agency argues that allowing third-party defendants into the case would "sow chaos" into the litigation.
Read more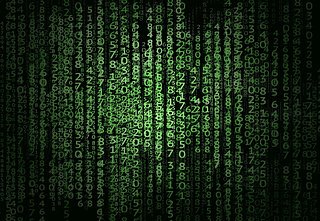 Since its debut on the Nasdaq, Coinbase's share price has merely collapsed. Given the recent weakness in its stock price, the leading cryptocurrency exchange is looking for a further cash injection.
Read more
RECOMMENDED LESSONS
Discover how to make money in forex is easy if you know how the bankers trade!
In the fast moving world of currency markets, it is extremely important for new traders to know the list of important forex news...
Chart patterns are one of the most effective trading tools for a trader. They are pure price-action, and form on the basis of underlying buying and...
The forex industry is recently seeing more and more scams. Here are 7 ways to avoid losing your money in such scams: Forex scams are becoming frequent. Michael Greenberg reports on luxurious expenses, including a submarine bought from the money taken from forex traders. Here's another report of a forex fraud. So, how can we avoid falling in such forex scams?
Trading is exciting. Trading is hard. Trading is extremely hard. Some say that it takes more than 10,000 hours to master. Others believe that trading is the way to quick riches. They might be both wrong. What is important to know that no matter how experienced you are, mistakes will be part of the trading process.
---