Seven reasons every man should trade forex
Forex trading is a business you can run from anywhere
Let's face it, the world is changing faster than ever. Old human needs and habits are replaced with new ones. We are not anymore in 19th century where everyone, who wanted to achieve something, had to go and did the hard-work in gold mine hundreds kilometres away from their sweet home.
World and economies are changing every day. If you want to have a chance to make it in your life, you better start learning more about the future jobs. Future jobs are where you no longer dependent on the boss, you can work independently from anywhere just from your laptop, and you offer your skills for your own benefit, and for benefit of others. There is no better feeling than working for yourself.
With this kind of a job you can make more money and impact in a week, than majority people does in the whole life. What about….? You guessed it! Forex trading is one of those jobs too. If you have passion for the markets and trading just do it, follow your gut!
​
Forex trading will teach you about taking responsibility
What the majority of grouchy and unhappy people are doing in the real life is that they never take a full-responsibility for what is happening in their lives. They would complain about their 9-5 job they do not like, but yet they are still doing it, even they complain about it every single day. They would complain about their bad financial situation, but yet they make "no-brain" decision to spend half of their income on discounted big-screen TV at the local store. They would complain about their bad health and body, but yet they would spend hours in front of the TV and eating junk food. You name it!
Same people would blame everyone except themselves for their problems and struggles. They blame friends, family, government, their country…
Forex trading will teach you to take full-responsibility for your actions. It will teach you to not blame other traders, markets or your broker. There is no one else except YOU. There is no competition in your life. It is always you against yourself. You are your own competition. You are the leader of your own life.
​
Forex trading will teach you about managing the capital and risk
This is one of the biggest lessons you can learn in trading. Your main priority as a trader is always the same… You must make sure you protect your trading capital first, before you even start thinking about how much money you can make.
To protect your capital, you will simply need to set and apply some rules around it. Do not be one of those "traders" (or should I say gamblers?!) who risks whole trading account on their first trade. Well, if you are one of those, I wish you good luck, because you will need it a lot of it! One of the greatest stock traders said it best:
"The game of speculation is the most uniformly fascinating game in the world. But it is not a game for the stupid, the mentally lazy, the person of inferior emotional balance, or the get-rich-quick adventurer. They will die poor."
Forex trading will help you to expand your views
When you become a forex trader, you suddenly become more aware of what is going on in the world and how economies are doing. As technical analysis trader you will understand how the worlds currencies are moving, which is something that can also help you when you are investing and doing other business ventures too. Most people do not know what is happening on financial markets and with currencies. We can say being a trader have a big advantage.
Forex trading will help you know yourself better
If you do not know about yourself yet, and who you are, there is no better way than trading. You will realise this when you get your hands dirty, and open your first live trades. You will see the way you respond, behave when the trade is running, and while the market is printing its footprints (price action).
First live trades (especially if you make a common newbie mistake of risking too much on one single trade) are always the most thrill ones, where you will experience whole kind of different emotions as optimism, thrill, euphoria, fear, panic, hope and many more. Do not worry about this, every great trader went through this. Do not forget great traders were not born, they were made. Through ups and downs along in their progress.
Once you become confident trader, and once you master your trading process, you will know how to control yourself and your actions. Great forex traders are calm and focused, and they follow their daily trading process religiously with patience and discipline.
Forex trading will teach you to focus on your process
If you are new to trading, you must understand trading is one of those professions where doing less is better, once you master your daily process and routine. You are not paid based on how many hours you spend in front of your trading charts, but you are paid based on your performance, results.
Forex trading will teach you one of the biggest life-lessons. It will teach you that only your actions, efforts and process, will help you to achieve your goals. Nothing in the life is achieved without preparing, planning and executing.
Forex trading can help you to become financially free
There are no shortcuts in life or trading the markets. I am not promising and guarantying you anything, but fact is, if you become a really good trader who mastered his trading mindset and skills you can make a very good career in the financial industry.If you have big goals for your own trading (as managing capital for other clients) and you are consistently profitable trader with proven track record, you can achieve big things here as long as there is consistency in your trading. But to get to this stage, do not neglect the power of your trading progress. As I said, there are no shortcuts. It takes work and sacrifice.
Forex trading has large potential rewards, but also large potential risk. You must be aware of the risks and be willing to accept them in order to invest in the fx market. Don't trade with money you can't afford to lose. You must be aware of the risks of investing in forex and be willing to accept them in order to trade in these markets. Forex trading involves substantial risk of loss and is not suitable for all investors. Please do not trade with borrowed money or money you cannot afford to lose. We will not accept liability for any loss or damage, including without limitation to, any loss of profit, which may arise directly or indirectly from the use of or reliance on such information. Weekly forex outlook opinions on this page are for informational purposes only and are not investment advice. You should do your own research before making any investment decisions and take full responsibility for your own results, performance.
Education feed
---
Editors' Picks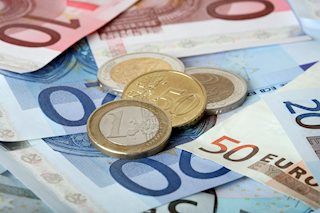 EUR/USD jumped to a daily high of 1.1333 with the initial market reaction to the disappointing November Nonfarm Payrolls data but quickly returned below 1.1300. Rising US Treasury bond yields seem to be helping the dollar stay resilient against its major rivals.
EUR/USD News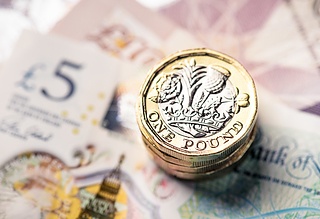 GBP/USD spiked above 1.3300 in the early American session with the initial market reaction to the gloomy US November jobs report. However, the greenback regathered strength on hawkish Fed commentary and forced the pair to turn south.
GBP/USD News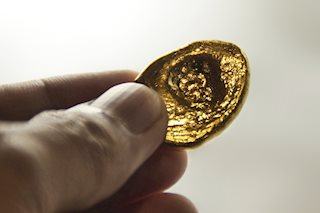 Gold spiked to a daily high near $1,780 with the initial market reaction to the disappointing Nonfarm Payrolls data from the US but seems to be having a difficult time preserving its bullish momentum with the 10-year US T-bond yield staying resilient.
Gold News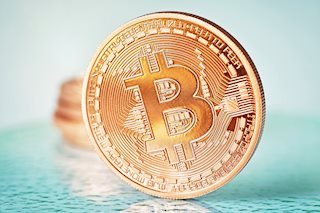 Bitcoin price saw a bullish impulse that faced massive headwinds before it tagged a crucial psychological barrier. Bitcoin is likely to experience massive volatility as the situation resolves over time.
Read more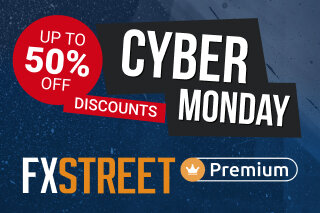 Glued to your trading screen on Cyber Monday? Upgrade your skills by signing up for FXStreet's Premium service, offered at a discount of up to 50%. Fellow traders have already taken advantage of Black Friday profits. What about you?
Subscribe now!
RECOMMENDED LESSONS
Discover how to make money in forex is easy if you know how the bankers trade!
In the fast moving world of currency markets, it is extremely important for new traders to know the list of important forex news...
Chart patterns are one of the most effective trading tools for a trader. They are pure price-action, and form on the basis of underlying buying and...
The forex industry is recently seeing more and more scams. Here are 7 ways to avoid losing your money in such scams: Forex scams are becoming frequent. Michael Greenberg reports on luxurious expenses, including a submarine bought from the money taken from forex traders. Here's another report of a forex fraud. So, how can we avoid falling in such forex scams?
Trading is exciting. Trading is hard. Trading is extremely hard. Some say that it takes more than 10,000 hours to master. Others believe that trading is the way to quick riches. They might be both wrong. What is important to know that no matter how experienced you are, mistakes will be part of the trading process.
---