18 lessons – Learned in 10 years of forex – Learn to trade forex
Time is ticking quick
Wow, time is running very fast. Since I started in trading world back in the 2008, there were a lot of lessons, but I would never change the past. It made me who I am today. In order to learn to trade forex (or any other financial market) you have to invest time and energy to become a successful trader.I got a lot of experiences, strong mindset, iron-will and focused. But when it comes to trading the financial markets and Forex, you are at the end of the day still the student of the market. Be humble or the market will do that for you. 18 Lessons I learned in 10 years of forex trading were written because…
I believe the market is the big boss and it will be always right. Learning to trade is an investment in yourself. If you want to learn to trade forex, stock, futures find yourself a forex mentor if you want to fastrack your trading progress and save time. As life also the markets does not care about you and even does not know you exists. Everything is your responsibility – how you react on things you can control. You can't control what the market will do next, but you can control how you will react if price do this or that. You can't control how many profitable opportunities market will give you, but you can control and decide which trading opportunities as per your trading plan rules you will trade and let the probability of your trading edge do the rest. You get my point right?
Trading mindset is everything
Well, after 10 years of trading there is no question – consistently profitable trading is at least 95% about trading mindset. It is everything between you and the market. After you have mastered your trading edge by going through a lot of testing, trading and improving, you must learn to trade like a machine (but with positive approach and emotions) – religiously follow your daily process and be consistent as this is the only thing that matters.
18 lessons – learned in 10 years of forex
1) Never give up
If you are new to trading world trust me – there will be ups and downs, and you can't run away from this fact. There is no other way to build your experiences, and develop the »trading eye« aka "gut feeling". Only the game can teach you the game. Self-accountability and being honest with yourself will make you a better trader. If you do not know yourself, there is no better job as a trader. Over time you will know your strengths and weaknesses very well. When things get tough and you feel like you are not making any progress, just remember it is all part of the process and journey. Move forward with wisdom you learned in obstacles.
Think about what put you in the trading in the first place. So promised financial freedom many self-called gurus are selling to you? Option to work independently from home, or anywhere in the world just by having the laptop? Is your goal to become successful fund-manager? Was it passion for financial markets and uncertainty of them? Was it thought you can trade the currency which you have in your pocket, or gold your wife has on the wrist? Always remember why you started and never give up on your goals. Time will pass anyway.
2) Always believe in yourself
You have your own mind, and you control your body. Lead and move in the direction YOU want to go. When I started in trading, a lot of people told me things such as: » Trading is risky.« »You can lose everything.« »Leave trading and go to the university. «
If you spend most of the time with 4 unambitious, grouchy, hating people, guess who will you become? The 5th one. Unless you do not love yourself and want to create something in your life you do not want to do this.
I say: »Do not listen to those people«. You must protect your mental energy and capital, and cut negative and grouchy people out of your life when it comes to achieving goals and working on your vision. Negative people did not even follow their dreams. Why they should believe in yours?
Always be honest to yourself, do your own thing and lead.
3) Trading is a business, not a hobby
Trading is not get-rich quick scheme, so avoid everyone who is trying to sell you this. Trading is nothing else, but a business. You must have your own trading routine, rules and process. Before you get experienced and reap the rewards of trading lifestyle, you must invest your time, energy and money. No way around. There are no shortcuts. Everything in life is done step by step. Learn to trade forex by focusing on yourself and our trading.
4) Have other activities and goals
Do not let your trading become a »run-away« from your life. I remember I read once that someone did the trading just to run-away from his depression, and ended with his suicide. Believe me you will become much better trader and person when you will have other activities, hobbies and goals in life. Things such as family, friends, health are most important in life. If you have a passion for your trading, learn to trade forex and try to become the best trader possible. I am not saying you should stop trading, but I am saying those things will fill you with positive vibes and overall make you a better trader and person.
5) Price is the king
Ask yourself what is running the market? Fear and Greed. It is all supply and demand. There are a lot of traders, and ones are using just technical analysis, one fundamentals, and one traders are using the combination of both. Find what works the best for you. For me using the technical analysis (price) is only thing I need to know. Of course, sometimes will happen that really bad and surprising news will have impact on the price, and maybe change the direction of instrument, but it is just a one trade in the series of your trades.
Price is the only thing that shows real indication of the market. Why use useless indicators when the price is real? Why read predictions about the market when no one knows what is going to happen next. Be reactive when the timing is right, and not try to predict things. Price is only thing that is real. Everything else is just a noise.
6) Higher time frames shows the real picture
I am not saying you can't trade successfully on the lower time frames, but from my own experiences higher time frames such as weekly, daily, 4-hour are showing the real picture and the major direction. Majority of the time lower time frames will follow the higher time frames. Higher time frame edge over lower time frame edge. I know a lot of big traders who are checking the charts and their trading positions only at the end of the day to make their trading decisions. Do you think George Soros would waste his time trading the 1 minute charts? Probably not.
In 10 years of trading I tried everything – from scalping to position trading. What works for me is swing trading using the weekly, daily and 4 hourly charts. Do what the big guys are doing, and do not follow the crowd… Unless you want to become another lost trader. Higher time frames are where is path of least resistance.
7) Manage the Risk
As I wrote above, trading is a business. If you are serious about your trading, and you want to trade for the next 10-20 years, then treat it this way. Will you open your trading account, and risk 20% on your first good opportunity? Five losing trades in a row and you are out of the business.
Managing the risk will keep you in this business. If the business owner of the local restaurant loses his invested capital, he is out of the business. If you lose all your trading capital due greed, you are out of trading too. Manage the risk and never risk more than 2% per trade.
8) Your trading journal is your favorite trading book
A lot of traders are looking for secrets to turn their trading around. They are buying all kind of courses, books, seminars…you name it.
Only game can teach you the game. Stop trading randomly. Trade. Track. Learn. Improve. Repeat. Invest some time in your trading plan, trading journal, and learn to trade forex with the right trading skills and habits
Trading is all about learning from mistakes, start doing what works and ditch everything else. If you need a help find one trader, mentor who is already where you want to be and follow his advice.
9) Trading plan is your daily guide to trading success
Trading on the long-term rewards only those who follow their proven trading edge and plan religiously. Those who makes mistakes and break their rules will pay the price. Always remember the market is the boss, and you are it student.
10) Discipline over everything
Only the discipline will get you the life you want. If you want to build strong and fit body, and yet you are skipping days and eating crap food you will fail. It is same process everywhere else. If you do your charts preparation only when you feel like is you will fail. If you change your trading rules on trade-by-trade basis you will fail. Simple as that.
11) Stay healthy
In your life your body and mind determine where you are headed with your life. It is all about decisions we make. To make good decisions we need to be in good body condition. I was always active in my life, and I believe staying healthy and fit is the foundation of any achievement. If you like to spend your money on crap food and bigger TV, rather than on the set of dumbbells and healthy food you will turn into failure. Healthy food and building up your body strengths your mind, build up your confidence and creates the iron-will. Do you not have the time? Do not make me laugh. Do 20 push-ups right now. We all have the same 24 hours. Prioritise your daily habits. Cut the crap food and start exercising daily. Gym, walking, boxing… choose one to start with. Exercising is best meditation to clear your mind and become focused.
12) Never talk about your goals
Talking about your goals and vision is just a time wasted. More I talked what I wanted to achieve in my trading, less likely I was on the way to achieve it. Why? Because it makes you feel you already achieved it in real life. Therefor it makes you to lose your drive, and you break your daily process, make mistakes by not being disciplined and focused enough. I suggest you to work hard and smart in silence, focus just on your daily process, routine and let your results come to you. Have your goals, but do not overthink about them every day.
13) Find yourself a forex mentor
When I started in 2008 I thought I am smart enough and I do not need to listen anyone and just make it out. I spent a lot of time, energy and money on useless trading strategies and courses which made me confused and extended my learning curve. To my younger-self I would advise to find someone who is already where I want to be, and someone who is already years ahead of my mindset. You will save yourself a lot of time and money, and fast-track your progress and learning curve.
14) Focus and master one trading strategy
When you start out, it is good and recommended to try a little bit of everything, so you can understand different approaches, methods… but once you know what trading style you like, ditch everything else, focus on it and become really good at it. It does not matter how much time it will take, because there is a high-probability that you will stick to it on long-term, and not jump to the new strategy guru Johnny is using. Focus on your own trading and cut every distraction that does not help you on your journey.
After 10 years in trading I can guarantee you, that you do not find consistency. You simply apply it to your own trading by focusing on one strategy and execute it religiously on each and every trade 100% as per your trading rules.
15) Focus on one market
To simplify your trading and sharpen your daily focus I would recommend you to focus just on one market, and max 10-20 products. I am sticking to Forex market since 2011/12 and follow and trade main 18 currency pairs. There is no need to overcomplicate and trying to trade everything. Less is more in trading.
16) Every day is a new beginning
Trading is a marathon and not a sprint. As owner of your trading business you need to make sure you start everyday with positive mind and approach the day with focus, which means to follow your daily process no matter what. If you will break your trading rules market will make sure you pay for your mistakes.
17) Never put all eggs in one basket
If you are new in trading forget about going full-time trading right away. You will not do good. I am telling you this from experiences in my early days. You can go in full-time trading only once you have been profitable with real money for at least 6-12 months, and you have good savings and/or other income source. Good thing about having savings and/or other sources of income along, is that you feel much less pressure. When I was newbie I put everything on my trading account I thought I will make at least 10% monthly return for sure, even I did not have any profitable month yet. I didn't have any other income and that did not finish good for my trading mind. You need to be honest with yourself and make right steps to what you want.
18) Trade less
I believe trading less is way more profitable than trading every day. I believe in quality rather than quantity of trades. Whole retail trading industry is built around message of "Trade as much as possible", from books, brokers etc. That's why so many retail traders are overtrading. If you have overtrading problem, simply set your maximal number of trades you can make per month. This will help you to improve your trading performance, so you can focus only on really good and quality trading opportunities.
Forex trading has large potential rewards, but also large potential risk. You must be aware of the risks and be willing to accept them in order to invest in the fx market. Don't trade with money you can't afford to lose. You must be aware of the risks of investing in forex and be willing to accept them in order to trade in these markets. Forex trading involves substantial risk of loss and is not suitable for all investors. Please do not trade with borrowed money or money you cannot afford to lose. We will not accept liability for any loss or damage, including without limitation to, any loss of profit, which may arise directly or indirectly from the use of or reliance on such information. Weekly forex outlook opinions on this page are for informational purposes only and are not investment advice. You should do your own research before making any investment decisions and take full responsibility for your own results, performance.
---
Follow us on Telegram
Stay updated of all the news
Editors' Picks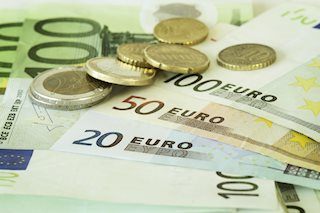 EUR/USD came under heavy bearish pressure and declined to its weakest level in three weeks below 1.0750 on Friday after the stronger-than-expected Nonfarm Payrolls data. Week-end flows, however, helped the pair erase its daily losses.
EUR/USD News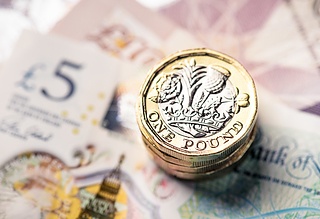 GBP/USD recovered toward 1.2550 after coming in within a touching distance of 1.2500 in the second half of the day after Nonfarm Payrolls came in at 199,000 for November. Despite the recent rebound, the pair remains on track to snap a three-week winning streak.
GBP/USD News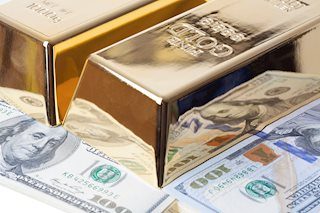 Gold broke below its daily range and declined toward $2,010 with the immediate reaction to the upbeat US November jobs report. Although XAU/USD managed to recover toward $2,020, rising US Treasury bond yields triggered another leg lower.
Gold News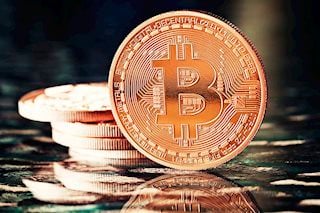 Bitcoin price just like other assets, is highly impacted by the macro-financial developments. This includes the Nonfarm Payrolls (NFP) report released by the BLS of the United States.
Read more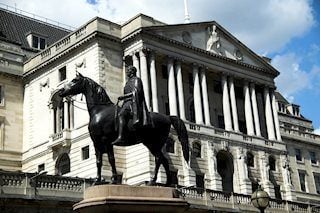 When the Federal Reserve kept rates unchanged back in November for the second meeting in a row there was still the distinct possibility that the final meeting of 2023 would provide the possibility of one more rate rise to round off the year in line with Fed policymakers dot plot forecasts of 5.6%.
Read more
RECOMMENDED LESSONS
Discover how to make money in forex is easy if you know how the bankers trade!
In the fast moving world of currency markets, it is extremely important for new traders to know the list of important forex news...
Chart patterns are one of the most effective trading tools for a trader. They are pure price-action, and form on the basis of underlying buying and...
The forex industry is recently seeing more and more scams. Here are 7 ways to avoid losing your money in such scams: Forex scams are becoming frequent. Michael Greenberg reports on luxurious expenses, including a submarine bought from the money taken from forex traders. Here's another report of a forex fraud. So, how can we avoid falling in such forex scams?
Trading is exciting. Trading is hard. Trading is extremely hard. Some say that it takes more than 10,000 hours to master. Others believe that trading is the way to quick riches. They might be both wrong. What is important to know that no matter how experienced you are, mistakes will be part of the trading process.
---