Yuan Watch: PBOC selling bills
Yuan Watch
USDCNH traded back to the intraday high overnight as the South China Morning Post reported that US President Trump's trade adviser said tariffs on Chinese goods could go to 50% or 100%. Spot gradually retreated into the New York close. Expect some updates from the Sino-US working-level meetings later today. I still think the chance of very negative news at this point is meagre.
However, USDCNH is crumbling after news of the Pboc issuing bills to drain liquidity which is perhaps the most apparent sign the central bank is looking to guide the Yuan stronger. Look for first-level support to come in at 7.0750-.8
This tacit intervention will have a calming effect across Asia FX, which is trading heavy on the back of a large US dollar offer.
Is there good news on the trade front on the way?
Gold markets
Iran's threating and defiant overtones have given rise to a small bid tone under gold markets today
When tensions rise in the middle east to these levels, it's hard to take things casually as there remains an enormous spectre for a rash policy mistake and then all hell breaks loose. At this level of conflict, weekend headline risk needs to be respected, and a bit of gold coverage could put weekend risk matter to ease.
Investors seem to be in a wait and see mode to see how the low-level US-China meetings go after all if they good sideways at this level what hope is there for Trump and Xi to put pen to paper on an interim deal.
However, there's a definitive sense of trader fatigue setting in as traders appear to be doing little more than putting through whatever client order hit the cue while keeping risk as tidy as can be.
Oil markets
Oil traders continue assessing damage on two fronts. The Aramco site in Saudi Arabia but also the significant demand destruction caused by Tropical storm Imelda where initial damage reports are already topping 125 billion dollar mark. This hurricane season has gotten off to a bad start leaving a swath of economic devastation, suggesting the seasonal impact on oil markets will be extremely pronounced if the pace these storms are making landfall keeps up. The enormity of US damage report has pressured oil prices in Asia today.
Losses in derivatives trading can exceed deposits. Refer to www.axitrader.com for legal documentation & licences
Analysis feed
---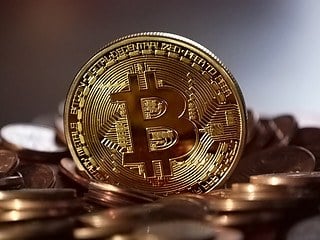 The Libra project led by Facebook remains on track despite the first defections. Those who have abandoned the project are mostly payment gateways. Bitcoin's lack of tone weighs on Ethereum's mood.
Read more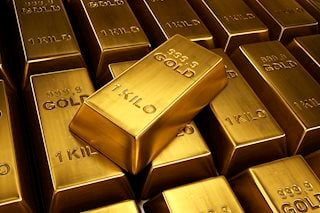 The troy ounce of the precious metal continued to weaken in USD terms in the American trading hours as markets cheered reports claiming that the European Union (EU) and the United Kingdom (UK) are closing in on a draft Brexit deal that could be announced before the end of the day on Tuesday.
Gold News
---