Weekly Column: Equity markets fell on record new cases of COVID-19
Review and Preview
U.S. Treasury Secretary Steven Mnuchin's decision to allow key pandemic relief programs to expire is like stripping lifeboats from the Titanic, according to Carl Weinberg, chief economist at High Frequency Economics. Mnuchin announced Thursday that he will not extend the Federal Reserve's emergency lending programs that used Congress' CARES Act funds beyond Dec. 31. The move is expected to drastically reduce the central bank's ability to shore up the financial system. – Elliot Smith, "Mnuchin's Fed Move is Like Stripping Titanic of its Lifeboats, Economist Says," www.cnbc.com, November 20, 2021.
World equity markets started off strong again last week. Still, they fell on record new cases of COVID-19, Mnuchin's announcement to end central bank funding for key emergency programs, and the continued psychological descent of President Trump into the darkness/denial of his probable election loss. Neither of these developments is being met with cheers from investors, despite the optimism early in the week over Moderna's coronavirus vaccine showing 94.5% effective results. That drove the Dow Jones Industrial Average to a new all-time high, less than a week after the third and final Jupiter/Pluto conjunction and Mars turning direct signatures of November 12 and 14. These are two of the strongest historical correlations to major reversals in the U.S. stock market. But the optimism was short-lived in the U.S. amid rising tensions related to the uncertain economic ramifications of pandemic and political issues.
In other world equity markets, Europe once again underperformed the other regions of the world. Only in the Netherlands did the AEX rally to a new post-crash high last week. The DAX and SMI remained below their highs of November 9, the week before.
In Asia and the Pacific Rim, India's NIFTY Index made another all-time high on November 19. Japan's NIKKEI index surged to its highest level in over 29 years again on Tuesday, November 17. Australia's ASX index made a new post-crash high on November 20. The Shanghai Composite Index and the Hang Seng of Hong Kong were positive but did not reach new post-crash highs.
In the Americas. Only the DJIA posted a new all-time high last week (November 16). The S&P and NASDAQ highs remain as of the week before (November 9). Brazil's Bovespa made a post-crash high on November 17.
The majority of these global indices made important highs in the November 9–19 heavily-populated geocosmic time band that was forecasted to be an important critical reversal zone (CRD). However, we now await to see if equity markets can continue higher as we enter the bullish seasonal transit of the Sun through Sagittarius, November 21–December 21.
In other markets, Gold once again tested the 1850 level on Thursday, November 19, and it held. It is having a difficult time getting back above 1900, let alone 2000. Silver continues to trade between 2360 and 2520. Soybeans and Corn also soared last week to their highest prices in over a year (with Soybeans, it was a new 4-year high). But the big story continues to be Bitcoin, which is on the verge of making a new all-time high. On Friday, it passed 18,830. The all-time high was 19,458 on December 18, 2017. The most volatile season for Bitcoin is when the Sun transits Sagittarius through Pisces (November 21–March 21). We are just about to enter it, which means sharp declines along with sharp rallies are likely to be the case for the next 4–5 months.
Short-term geocosmics and longer-term thoughts
"The Great Reset" will be the theme of a unique twin summit to be convened by the World Economic Forum in January 2021. "A Great Reset is necessary to build a new social contract that honours the dignity of every human being," said Klaus Schwab, Founder and Executive Chairman of the World Economic Forum. "The global health crisis has laid bare the unsustainability of our old system in terms of social cohesion, the lack of equal opportunities, and inclusiveness. Nor can we turn our backs on the evils of racism and discrimination. We need to build into this new social contract our intergenerational responsibility to ensure that we live up to the expectations of young people." — Adrian Monck, World Economic Forum, "The Great Reset: A Unique Twin Summit to Begin 2021," [email protected], June 3, 2020.
"There is no end to the current waning era until around January 2020 +/- several months. The economy, social-political arena, and hence the collective government does not change — does not have a mandate to change via its (lack of) leadership— until then. What this means is that the current global frustration, cynicism, and despondency over current conditions is likely to remain until real innovation, novelty, and the pursuit of unity, associated with newness and a new era, get markedly underway at the start of the next decade." Raymond Merriman, "The Great Reset: The End Days of the Waning Saturn Aspects," Forecast 2017 Book, written in November 2016.
"It is difficult to imagine a worse, more undemocratic action by a sitting American President," said U.S. Sen. Mitt Romney, R-Utah, the 2012 GOP nominee for president." — Dan Mangan, "Shame: Protesters Tell Michigan Lawmaker to Certify Vote for Biden as He Goes to Meet Trump," www.cnbc.com, November 20, 2021.
I am going to veer off markets a bit this week (hey, it's my column) because of what is happening politically in the U.S., and I am inundated with so many questions from readers about this situation.
The first two quotes above are just another example of how these columns report — forecast — news items and important movements in human activity before they happen. It is a common occurrence that insights originating in these columns via our knowledge of cosmic messaging are later "discovered" by others as if they came up with the idea. Unfortunately, anything that originates in the profession of astrology is seldom cited as an original source because… it is astrology. Astrology's value to society is a missed opportunity by society to support studies and research into this remarkable subject, for as it has proven time and time again, it can be a great aid in the crucial function of "planning," whether on a local, national, or global level.
I write this because I understand—as all professional astrologers do—what it is like to feel "victimized," as if the system is "rigged" against you for what you believe to be the truth. It also doesn't matter what you think or feel about the matter. What matters is what you know and what you do about it—how you act. Do you "give up?" Do you whine and complain? Do you throw a tantrum that puts the careers and well-being of others in your circle (or party) in jeopardy? Or do you work to correct the injustice, the discrimination, by serving as a model of someone secure in who they are and what they do by constantly providing excellence in service, behaving ethically and honestly, and disseminating truths regarding who you are and what you do via original studies and open reporting of your discoveries? Your behavior is a choice. And you are accountable for the consequences of those choices. If you don't like the consequences of those choices, it will do you no good to complain, whine, or have a tantrum. It won't change the result, and it will likely harm you further down the road.
The sense of "victimization" belongs to the realm of Neptune. Under a Neptune transit, one is often the victim of falsehoods, rumors, allegations that cannot be proven and may only be the result of misunderstandings if we would just ask questions rather thus hurling wild accusations. Or one may be the perpetrator of the same, making others victim of his/her allegations that cannot be proven and can be harmful to the well-being of others, even those one claims to be serving.
The most frequent questions I have been asked these last two weeks have all have had to do with President Trump's behavior, his refusal to accept the election results. Instead, he asserts the election was rigged, despite the fact that "Federal security officials have said the election was 'the most secure election in U.S. history'" (Deanna Paul, "Giuliani Claims Fraud Conspiracy," Wall Street Journal, November 20, 2020). So, let me answer here, in this column, those questions I am being asked, for all readers to know how I view these events through the lens of astrology as I understand the language.
"Do you think Trump will end up overturning the election?" No.
"Do you think he will continue his control over the Republican Party?" No. Not anymore. I believe it is over for him.
"Are you a Democrat?" No. "Are you a Republican?" No. "Are you biased?" Everyone is. It is unavoidable. And in the end, it doesn't matter.
What matters is how everyone adjusts to reality. And that is where the problem comes in with transiting Neptune because Neptune doesn't know or doesn't want to accept what reality is saying. Neptune is now making a very challenging T-square to President Trump's natal Sun/Uranus opposite Moon. As stated in this column recently and in the last two Forecast Books, this would be a period where the President will find it very difficult to see things as they really are. He will be challenged to keep himself connected to reality. And the reality is not pleasant (he probably loses after all the recounts are completed, or I will be very surprised). Why? Because at this same time, Pluto is in opposition to his natal Venus/Saturn. Under Pluto's transits, no one escapes unscathed. In opposition to Saturn, one's duties — one's role — are often terminated. His duties, as President, are likely to be terminated, regardless of how much he resists.
"Will he have to be removed forcibly from the White House?" With Pluto, it is possible.
"Will he attempt to stage a coup and take over the government?" If this were not the United States, I would think that is possible too. He may try. But given the transits of Neptune and Pluto to his natal planets, plus progressed ascendant moving from Libra into Scorpio, I think it is more likely he will be removed than successfully conduct a takeover. But with Neptune rising, that doesn't mean the idea isn't floating around somewhere in his mind.
In the webinar discussion on the Presidential Election, held by ISAR (www.isarastrology.org) last September, I pointed out that between the election and inauguration, Trump's progressed ascendant would change from Libra to Scorpio. This is an approximately 30-year progression. I stated that going from a Libra rising, where his natal Jupiter (good fortune) is located, to Scorpio would likely be the start of an uncomfortable period in his life. It won't be as easy as it was when the progressed ascendant was in Libra, where he could get whatever he wanted with Jupiter also posited there. In Scorpio, he has nothing. Well, he may have debt. Scorpio sometimes thrives with debt, uses it as leverage to get what he/she wants. In Scorpio, one's reality is 180-degrees different than Libra with Jupiter. Hence, I think he is finished in politics. But Scorpio is a money sign, a sign that loves to make deals with others. He can still make deals.
"Is there a way for him to get through this?" Yes, of course. Pluto requires a surrender to the inevitable, something that is currently not in Trump's playbook. Once one recognizes that a change has taken place and it necessary to let it go and rebuild—Pluto is appeased. One is reborn, and success can be greater than ever on a different path. Until then, the vise just keeps getting tighter and tighter.
And finally, "Do you think the election was rigged? Did cheating occur in this election?" Well, the same Neptune transit is also making a T-square to the U.S. natal Mars/Neptune square. Cheating and fraud come under the auspices of Neptune. Whether the owner of the chart is being cheated or is the one enacting the fraud, is always the question. Neptune is usually more accusatory than able to provide hard, convincing evidence to support their allegations. So, the answer is—I don't know. It's possible. But I don't think the result will change President Trump's current status. He is a lame and wounded duck. And I wish him the speedy healing and personal transformation that Pluto requires in order to get on with his life.
Now, for the traders and investors who read this column for insights into trading and investing, the major geocosmic signatures coming up this week are the Venus/Uranus opposition and Neptune turning direct on November 27–28. Both have correspondence to sharp price moves and reversals. Thursday is also the Thanksgiving holiday in the U.S., so financial markets will be closed in the U.S.
Historically, stocks most often rally during this holiday period and the days that follow as consumers spend tons of money on gifts. Here is hoping that all readers get the gift they really want this season. Maybe a copy of the Forecast 2021 Book? My gift will be the rest I get after I complete the book this week. I do love the writing of this year's book, much more than last year's book. This one is easy. And it is going to be a terrific read!
Disclaimer and statement of purpose: The purpose of this column is not to predict the future movement of various financial markets. However, that is the purpose of the MMA (Merriman Market Analyst) subscription services. This column is not a subscription service. It is a free service, except in those cases where a fee may be assessed to cover the cost of translating this column from English into a non-English language. This weekly report is written with the intent to educate the reader on the relationship between astrological factors and collective human activities as they are happening. In this regard, this report will oftentimes report what happened in various stock and financial markets throughout the world in the past week, and discuss that movement in light of the geocosmic signatures that were in effect. It will then identify the geocosmic factors that will be in effect in the next week, or even month, or even years, and the author's understanding of how these signatures will likely affect human activity in the times to come. The author (Merriman) will do this from a perspective of a cycles' analyst looking at the military, political, economic, and even financial markets of the world. It is possible that some forecasts will be made based on these factors. However, the primary goal is to both educate and alert the reader as to the psychological climate we are in, from an astrological perspective. The hope is that it will help the reader understand the psychological dynamics that underlie (or coincide with) the news events and hence financial markets of the day. No guarantee as to the accuracy of this report is being made here. Any decisions in financial markets are solely the responsibility of the reader, and neither the author nor the publishers assume any responsibility at all for those individual decisions. Reader should understand that futures and options trading are considered high risk.
Analysis feed
---
Latest Forex Analysis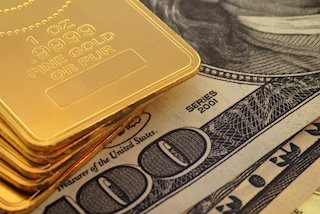 Gold is trading below the widely-followed 200-day Simple Moving Average (SMA) for the first time since March. The metal is changing hands near $1,783 per ounce, representing a 0.25% loss on the day.
Gold news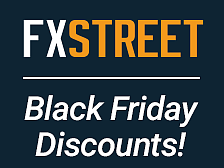 Learn to trade with the best! Don't miss the most experienced traders and speakers in FXStreet Premium webinars. Also if you are a Premium member you can get real-time FXS Signals and receive daily market analysis with the best forex insights!
More info
---