US Avoids Shutdown, Donny and Xi Xi to Meet a Mar-A-Lago? Markets Rally
What You Need to Know Today
US gov't reaches tentative agreement over shutdown

US/China to sit down on Thursday/Friday

Rumor has it that Donny and Xi are meeting at Mar-A-Lago in Mid March

No Eco data to drive conversation – its all about politics and policy
The indexes swung in a tight range all day.....leaving it a quiet day – no drama, no melt-down or melt-up as investors/traders and even the algo's wait patiently for something to happen. And that something is trade with China! By the end of the day – The Dow gave up 55 pts or -0.21%, the S&P added 7 pts or +0.07%, , the Nasdaq added 9 pts or +0.13%, the Russell was the best performer adding 13 pts or +0.84%.
My sense was that the mkt was not going to get ahead of itself – it has already done that – and when the conversation changes it gets whacked....maybe now the brain trusts that program the algo's and quant boxes have learned their lesson and will not react or overreact until there is real clarity on trade. – or maybe not! Late word yesterday seems to suggest that Donny and Xi Xi are planning on rendezvousing at Mar-A- Lago in mid-March. I think the language was that the advisors 'have informally discussed holding a summit next month at the Mar-A-Lago'. And overnight – WH Adviser Kellyanne Conway – leaked this to the press
"He wants to meet with President Xi very soon. The President wants a deal. He wants it to be fair to Americans and American workers and American interests" (Note the 'very soon' part).
However – let me be clear – the story also said 'Next Month' so that is March and the story also said that 'nothing has yet been set'. And if that is the case it calls into question whether or not the self-imposed deadline of March 1st is really a drop dead date for the imposition of further tariffs. Our friend, Ed Yardeni, CEO and Chief Strategist of Yardeni Research is convinced that a deal is in the works for a surprise announcement before month end:
"We expect a trade deal between the US and China by the end of this month. The Chinese need a deal badly to placate Trump's demands for fairer trade so that he won't impose another round of tariffs on US imports from China."
Ok – Eddie boy....Donny already said there will no deal until he meets with Xi Xi – so unless they are holding a date next week – it seems almost impossible that it would happen before the 1st.... and that is because Chubby (Kim Jung On) snuck in there and is seeing the Donald on the 27th & 28th of this month and remember that February only has 28 days – so unless you know something that the rest of us do not – like a surprise 11th hour meeting next week - – You tell me how they are going to get a deal together that is signed, sealed and delivered before March 1st – especially since Larry Kudlow and Wilbur Ross keep telling us that we are 'far apart' on any deal..........
Now what they could do is have an understanding or a framework for a deal – and if that is what you're talking about then maybe.....while it is still NOT a deal..... it could be enough to move the deadline – and that is what I think is going to happen. I think they will propose something that will 'allow' the Donald to save face and move the line back to accommodate more discussions. Because now – its about giving everyone an opportunity to claim some victory. Capisce?
Futures responded overnight (I guess no one reprogrammed the algo's yet) – with the S&P up 16 pts, the Dow +160 pts, the Nasdaq up 46 pts and the Russell surging by 7 pts at 5 am. And here is where it feels rigged – One day they talk it up and the next day they talk it down – money can be made when people have 'information' (that the rest of us do not) and it just feels like everyone is DC is cleaning up – knowing that the algo's respond EVERY time they say something.....so they go long the mkt and boom – suddenly a deal is within reach, then after the mkt runs up they sell their position and go short the mkt – then suddenly 'we're far apart' and the mkt collapses...Is it me? Humans beings never responded that quickly to headlines – there was more thought besides the fact that there was more risk to making a decision when the mkts traded in fractional increments with only 7 price points between every full figure – today we trade in SUB-PENNIES – so you have 1000 choices between each full figure and with the fragmented mkt structure we have – it can feel like a circus – but hey – THAT is another conversation.
Next up are the ongoing discussions over a gov't shutdown that lingered throughout the day.....and then at 8:35 pm last night – headlines start to hit the 'net', the Twittersphere, CNBC and every Bloomberg terminal out there....
"House, Senate Lawmakers Reach Tentative Deal to Avert Shutdown" – there is that word again – TENTATIVE – that is something like an 'understanding or a framework' – but is it enough to stop any shutdown? Look – the legislation still has to be written, it has to pass both houses of congress before it even goes to the oval office and this all has to happen before Friday evening to avoid a shutdown.....It's Wednesday.....could they do it – yes, but it is sure to be another rush job that leaves gaping holes throughout......whatever!
Overnight – Asian mkts rallied and European mkts are rallying – the headlines this morning are crediting 'the tentative deal to avoid a shutdown' as the reason for the surge.....REALLY? Are Asians or Europeans really going to make a decision to buy (or sell) stocks in their own countries based on whether we build a wall (or not) and avoid a US gov't shutdown? Really? Doubtful! – but they would decide to buy stocks if they think that the US and China are about to go over the finish line with a deal.....in what is now a repeat performance – excitement builds and the mkts rally......until someone throws water on it. The focus remains on Thursday and Friday when the high level talks in Beijing happen. Elsewhere in Europe – Sweden's central bank – Riksbank – is expected to keep interest rates at MINUS 0.25% - think about that – 10 yrs after the start of the crisis and some countries still have negative interest rates.
As noted – Futures are up across the board as the excitement builds that a US/China deal is closer than we think and that would be good and the mkts will respond in kind. There are NO eco reports out today that are going to drive the direction of the mkts – so its all political and policy driven for now.
The next question many are asking is – Can stocks continue to move higher and can the US avoid the global recession? My partner Nancy Tengler – Chief Investment Strategist – Tengler Wealth Management (A Butcher Joseph Company) had this to say in her latest weekly report:
"It has been said that stocks and bonds disagree on this matter and that if the bond market is right (the U.S. economy will slow materially) it is bad for stocks and if the bond market is wrong, the Fed will step in and end the party and it will be bad for stocks. Lose/lose in other words. As we have written repeatedly, China has been easing significantly. First, monetary policy was eased (lower rates and weaker yuan), then fiscal policy via lower taxes and increased government spending and now Beijing is easing credit. We believe this will improve global growth in Q2/2H 2019. Stocks seem to be anticipating this among other improvements (Fed policy muted, trade tensions moderating and the shutdown is off the table for now). Expect continued volatility but, stocks have room to run, despite slowing earnings growth in the 1H of 2019."
Oil – yeah – that's not going anywhere right now.....yes – WTI is up 70 cts this morning at $53.09...after falling 30 cts yesterday – there is nothing new to report – Venezuela still out, OPEC continues to cut production, US rig count increases, trade talks still ongoing, weekly supplies are robust so we remain in the $51/$55 range for now.
General Disclosures
Information and commentary provided by ButcherJoseph Asset Management, LLC ("BJAM"), are opinions and should not be construed as facts. The market commentary is for informational purposes only and should not be deemed as a solicitation to invest or increase investments in BJAM products or the products of BJAM affiliates. The information contained herein constitutes general information and is not directed to, designed for, or individually tailored to, any particular investor or potential investor. This report is not intended to be a client-specific suitability analysis or recommendation, an offer to participate in any investment, or a recommendation to buy, hold or sell securities. Do not use this report as the sole basis for investment decisions. Do not select an asset class or investment product based on performance alone. Consider all relevant information, including your existing portfolio, investment objectives, risk tolerance, liquidity needs and investment time horizon. There can be no guarantee that any of the described objectives can be achieved. BJAM does not undertake to advise you of any change in its opinions or the information contained in this report. Past performance is not a guarantee of future results. Information provided from third parties was obtained from sources believed to be reliable, but no reservation or warranty is made as to its accuracy or completeness.
Different types of investments involve varying degrees of risk and there can be no assurance that any specific investment will be profitable. The price of any investment may rise or fall due to changes in the broad markets or changes in a company's financial condition and may do so unpredictably. BJAM does not make any representation that any strategy will or is likely to achieve returns similar to those shown in any performance results that may be illustrated in this presentation. There is no assurance that a portfolio will achieve its investment objective.
Definitions and Indices
The S&P 500 Index is a stock market index based on the market capitalization of 500 leading companies publicly traded in the U.S. stock market, as determined by Standard & Poor's.
UNLESS OTHERWISE NOTED, INDEX RETURNS REFLECT THE REINVESTMENT OF INCOME DIVIDENDS AND CAPITAL GAINS, IF ANY, BUT DO NOT REFLECT FEES, BROKERAGE COMMISSIONS OR OTHER EXPENSES OF INVESTING. INVESTORS CAN NOT MAKE DIRECT INVESTMENTS INTO ANY INDEX.
BJAM is an investment advisor registered in North Carolina and Arizona. Such registration does not imply a certain level of skill or training. BJAM's advisory fee and risks are fully detailed in Part 2 of its Form ADV, available upon request.
Analysis feed
---
Latest Forex Analysis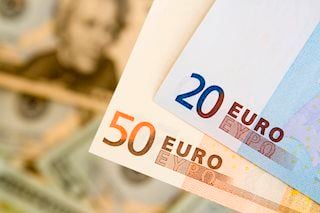 EUR/USD has is trading below 1.0950, under pressure. ADP's private-sector jobs report has shown a loss of only 27,000 jobs, far better than expected. The ISM Manufacturing PMI also beat with 49.1 points.
EUR/USD News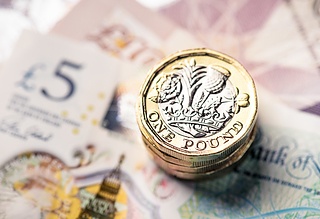 GBP/USD is trading around 1.24 The market mood is gloomy as coronavirus continues spreading. The UK's death toll jumped by 31% to 2,352. Markets are digesting US data.
GBP/USD News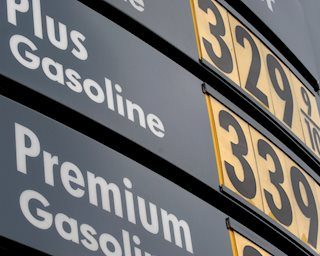 Crude price movement before last five recessions are ambivalent. WTI has fallen 66% since January 7 to its lowest price in 18 years. Previous sharp drops in oil did not anticipate downturns.
Read more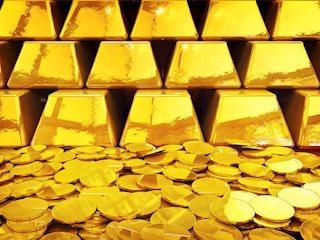 Gold has been pulling back up since the recent low on March 16th. It's amazing to think that in these uncertain times the price fell to hit a low to USD 1451.32.
Gold News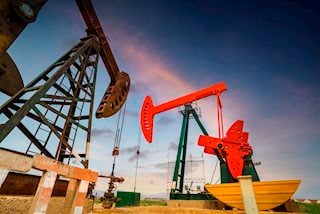 Crude oil prices came under renewed selling pressure in the last hour after the weekly report published by the US Energy Information Administration (EIA) showed a huge build-up in crude oil stockpiles.
Oil News
---